Top News

Reuters Photo

Turkish President Recep Tayyip Erdogan on Tuesday began talks on Syria with his Russian counterpart Vladimir Putin.

"I believe this meeting will benefit the region, which is going through critical days," Erdogan said.

Before the meeting, Erdogan warned Kurdish YPG militia to withdraw from areas in Syria ahead of the expiry of a five-day US-brokered ceasefire.

The Kurdish YPG militia was expected to initially withdraw from a 120-kilometer (75-mile) strip of the border with Turkey as part of the deal. The ceasefire ends at 10 p.m. local time (1900 UTC).

Read more: Erdogan spokesman: Europeans 'should be thankful to our soldiers'

"Today is the last day for all terrorists in the region to leave," said Erdogan. Turkey wants to control a larger safe zone, extending along a 400-kilometer-long strip.

Secretary Mike Pompeo in Jerusalem . (photo credit: MARC ISRAEL SELLEM)

US Secretary of State Mike Pompeo defended the Trump administration's decision to withdraw US troops from northern Syria but added that if needed, they would be prepared to use military force against Turkey, even though "we prefer peace."

In an interview that aired on CNBC on Monday, Pompeo was asked how the recent move by the administration was consistent with his previous criticism of former US President Barack Obama. In the past, the secretary attacked Obama for failing to act over the violation of the red-line the president himself had drawn against Syrian leader Bashar Assad's use of chemical weapons.

The interviewer Wilfred Frost also quoted to Pompeo a speech he gave saying that "West Point taught me a basic code of integrity: if we commit American prestige to an action our allies depend on us to follow through."

Pompeo claimed that the case was "fundamentally different."

"Turkey didn't — the country that Turkey invaded, they conducted an incursion into, is Syria, a sovereign nation. We worked with Kurdish friends, the SDF up and down the Euphrates River," he responded.

"We jointly took down the threat of the Caliphate of ISIS," Pompeo added. "It was to the benefit of the SDF, it was to the benefit of the United States of America, and indeed, to the benefit of the world. The commitment that we made to work alongside them we completely fulfilled."

US Defense Secretary Mark Esper is welcomed by Saudi Arabia's Deputy Defense Minister Prince Khalid bin Salman, in Riyadh, Saudi Arabia Oct. 21, 2019. (Reuters)

RIYADH: US Defense Secretary Mark Esper arrived in Saudi Arabia on Monday, with tensions simmering between Washington and Tehran, and Russia seeking to boost its influence in the Middle East.
Esper is likely to meet King Salman and Crown Prince Mohammed bin Salman on his first trip to the key regional ally since taking office this summer, a visit intended partly to reassure Riyadh over bilateral ties.

Upon landing in Riyadh, he met the head of US Central Command, which is responsible for military operations in the Middle East and Afghanistan.

US-Iran tensions have risen to new highs since May 2018, when the Trump administration withdrew from an international accord that put limits on Tehran's nuclear program in exchange for easing sanctions.

Heads of the Blue and White party, Benny Gantz and Yair Lapid. Avigdor Liberman, Head of rightist Yisrael Beiteinu party. Prime Minister Benjamin Netanyahu at the weekly cabinet meeting, December 2, 2018. (photo credit: MARC ISRAEL SELLEM/THE JERUSALEM POST)

Prime Minister Benjamin Netanyahu returned the mandate to form a government to President Reuven Rivlin minutes after the end of the Simhat Torah holiday Monday night and two nights before the deadline for him to build a coalition.

President Reuven Rivlin received the message from Netanyahu. He will hold consultations with faction representatives that request to meet with him and by law has three days to give the mandate to Blue and White leader Benny Gantz.

Netanyahu was tasked by Rivlin with trying to form a government based on the strength of his pact with right-wing and ultra-Orthodox parties to negotiate as a bloc of 55 MKs after September 17's inconclusive elections (Likud: 32; Shas: 9; United Torah Judaism: 7 and Yamina 7). Gantz heads a bloc of 54 MKs from the center, left and Arab parties (Blue and White: 33; Labor-Gesher: 6; Democratic Camp 5; and 10 MKs from the mainly Arab Joint List). But the 10 Arab MKs in that group would not join a Gantz-led coalition. (The Joint List's three other Arab did not back either candidate.) 

Dana Benvenisti-Gabay, director for regional security and counter-terrorism at the Foreign Ministry, attends the opening session of the two-day Warsaw Ministerial Maritime and Aviation Security Working Group meeting in the Bahraini capital Manama, on October 21, 2019. (STR/AFP)

A senior Israeli official took part in a security conference in Bahrain on Monday, in a fresh sign of warming ties between Israel and some Arab states.

Dana Benvenisti-Gabay, the head of the Foreign Ministry's regional security and counter-terrorism department, represented Israel at the conference in Manama, known as the Working Group on Maritime and Aviation Security.

The meeting, co-hosted by Bahrain, the US and Poland, is part of the so-called Warsaw Process, which started with the Ministerial to Promote a Future of Peace and Security in the Middle East that took place in the Polish capital earlier this year. That conference, co-sponsored by Poland and the US, was originally billed as part of global efforts to counter Iran, but was later toned down and instead focused on the vaguer goal of seeking stability in the Middle East.

Gen. Mazloum Abdi told Fox News that Turkey has "violated" the Syria cease-fire and already has committed "ethnic cleansing." (DELIL SOULEIMAN/AFP via Getty Images, File)

The Kurdish military leader who serves as commander of the Syrian Democratic Forces revealed to Fox News' Jennifer Griffin in a telephone interview Sunday from his base inside Syria that Turkey's military has "violated" the planned cease-fire and committed "ethnic cleansing" in the northern city of Afrin.

Speaking through a translator, Gen. Mazloum Abdi said he was "deeply disappointed" in President Trump over the withdrawal of U.S. troops in northern Syria, and claimed there's still time for the U.S. to help the Kurds fighting for their lives.

He said the "ethnic cleansing" was continuing, confirming fears from Kurdish civilians in the region.

Mazloum told Griffin so far there have been more than 500 civilian casualties and over 400,000 Kurds displaced.

Blue and White Party head Benny Gantz in Naharayim, October 19 2019. (photo credit: COURTESY EMEK HAYARDEN REGIONAL COUNCIL)

Under the terms of the 1994 peace deal, Jordan agreed to leave the land in Naharayim on the Israeli side of the border for 25 years but retained the right not to extend that understanding. The land is owned

"I'll never miss an opportunity to achieve peace," said Gantz, who spoke as he stood on a small tract of land that is scheduled to be returned to Jordan in the coming weeks.

Blue and White Party head Benny Gantz promised to work to advance peace with Jordan as he spoke on Friday at a ceremony in Naharayim to mark the 25th anniversary of the signing of the Israeli-Jordanian peace deal on October 26, 1994 by Jews, but technically falls within the boundaries of Jordan.

Turkish President Recep Tayyip Erdogan addresses an African Muslim Religious Leaders Summit, in Istanbul, Oct. 19, 2019 (Presidential Press Service via AP, Pool )

ISTANBUL, Turkey — President Recep Tayyip Erdogan on Saturday warned that Turkey would "crush the heads" of Kurdish forces if they did not withdraw from a proposed safe zone along the border under a US-brokered deal.

If the pullout does not happen by Tuesday evening, "we will start where we left off and continue to crush the terrorists' heads," Erdogan said in a televised speech in central Anatolian city of Kayseri.

Turkey has agreed to suspend its Syria offensive for five days and to end the assault if Kurdish-led forces withdraw from the proposed safe zone away from the border, after talks with US Vice President Mike Pence in Ankara.

A picture taken during a guided tour with the Russian army shows Syrian elite soldiers taking part in an instruction session with Russian military trainers, on September 24, 2019, at an army base in Yafour, some 30 kilometers west of Damascus. (Maxime POPOV / AFP)

US President Donald Trump's newly announced withdrawal of nearly all US troops from northern Syria has cemented Russia's status as the predominant global military power actively engaged in the Middle East.

This week, Russian troops arrived at military bases in northern Syria that the American army had hastily left just days earlier, in what can be regarded as both a literal and figurative handover of regional hegemony.

Many officials in Jerusalem are deeply worried about being abandoned by their superpower ally, as the American decision to gradually disengage from this part of the world — which started under former US president Barack Obama — threatens to embolden Israel's enemies: Iran and its allies and proxies in Lebanon, Syria, Gaza and elsewhere. 

Secretary Mike Pompeo in Jerusalem . (photo credit: MARC ISRAEL SELLEM)

"Our administration's been very clear," he said. "Israel has the fundamental right to engage in activity that ensures the security of its people. It's at the very core of

He told The Jerusalem Post on Friday in an exclusive interview. Mike Pompeo, Israel retains operational freedom to defend itself and America remains committed to closely watching the Iraqi-Syrian border to help prevent the transfer of Iranian arms into the country, Secretary of State Syria Despite the withdrawal of US troops from what nation states not only have the right to do but an obligation to do."

"The president has committed to continuing that activity that the US has been engaged in now for a couple of years and is aimed at countering ISIS and providing us situational awareness in the region," he said. "We know this is a corner where Iran has attempted to move weapon systems across into Syria, into Lebanon, that threatens Israel and we are going to do everything we can to make sure we have the capacity to identify those so that we can collectively respond appropriately."

morning with Prime Minister Benjamin Netanyahu and Mossad chief Yossi Cohen. He was accompanied to the meeting by US Ambassador to Israel David Friedman and James Jeffrey, the US special envoy on Syria. Pompeo arrived in Israel a day after meeting Turkish President Recep Tayyip Erdogan, who agreed to a five-day ceasefire to allow Kurdish forces to evacuate the border region.FridayPompeo spoke to the Post in Jerusalem shortly after completing a two-hour
meeting

 

White House senior adviser Jared Kushner listens as he attends a working breakfast with US President Donald Trump and Saudi Arabia's Crown Prince Mohammed bin Salman on the sidelines of the G-20 summit in Osaka, Japan, Saturday, June 29, 2019. (Susan Walsh/AP)

White House senior adviser Jared Kushner will visit Israel later this month and hold his first official meeting with Blue and White party leader Benny Gantz.

Kushner, who is expected to be accompanied by new US peace envoy Avi Berkowitz and special envoy for Iran Brian Hook, is also expected to meet with Prime Minister Benjamin Netanyahu.

Berkowitz is taking over from outgoing envoy Jason Greenblatt, who announced his departure in September. 
---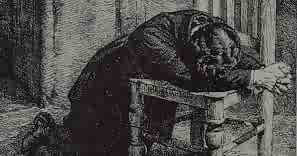 "The men who have done the most for God in this world have been early on their knees. He who fritters away the early morning, its opportunity and freshness, in other pursuits than seeking God will make poor headway seeking Him the rest of the day. If God is not first in our thoughts and efforts in the morning, He will be in the last place the remainder of the day." 
― E.M. Bounds