Top News

A sign at the entrance to a shop in Jerusalem, allowing entry to Green Pass holders only, and regulations concerning masks, social distancing, August 4, 2021. (Yonatan Sindel, Flash90)

From Sunday, more than one million Israelis will lose their Green Pass after a policy change dictated that a COVID-19 booster shot is required six months after receiving the first two doses.

Health Ministry data on Monday showed that 4,710,716 Israelis were vaccinated with two doses six months ago, but only 3,243,641 of them have been administered a booster dose.

Even subtracting the hundreds of thousands infected with COVID-19 in the past six months, meaning they wouldn't need the third vaccine dose, the number of people who will no longer have a so-called Green Pass is over a million.

Shaare Zedek hospital team members wearing safety gear as they work in the Coronavirus ward of Shaare Zedek hospital in Jerusalem on September 23, 2021. (photo credit: YONATAN SINDEL/FLASH90)

Prime Minister Naftali Bennett crafted the perfect COVID-19 fairytale for his speech to the leaders of the United Nations on Monday.

There was an enemy (the virus), a hero (Bennett), and a clear plot: the coronavirus is "sweeping the world," the "State of Israel is on the frontlines" and thanks to the country's breakthrough policy fusing the "wisdom of science with the power of policymaking" Israel is on course to win.

But when it comes to COVID-19, there is no happy ending – even in Israel.

Israeli Prime Minister Naftali Bennett speaks to American Jewish leaders in New York City on Sept. 27, 2021. (photo: Jewish Federations of North America, Sara Naomi Lewkowicz)

Prime Minister Naftali Bennett continued his theme of referring to Israel as a lighthouse in stormy seas on Monday afternoon in the Israeli leader's first in-person event with Jewish community leaders in the United States since he became premier earlier this year.

The event followed Bennett's address to the United Nations General Assembly that morning and was hosted by the Jewish Federation of North America with approximately 100 leaders from Jewish Federations and other American Jewish organizations at the Safra Center in New York City.

Bennett's speech to this friendly crowd was relaxed and focused on the shared values of Israel and the American Jewish community.

Prime Minister Naftali Bennett spoke at the UN General Assembly in New York on Monday, stating Iran's funding of terrorist regimes is a threat to the entire Middle East.

"Iran's great goal is crystal clear to anybody who cares to open their eyes: Iran seeks to dominate the region — and seeks to do so under a nuclear umbrella," Bennett said.

"For the past three decades Iran has spread its carnage and destruction around the Middle East, country after country: Lebanon, Iraq, Syria, Yemen and Gaza."

"Every place Iran touches fails. If you think Iranian terror is confined to Israel, you're wrong," he stated.

Prime Minister Naftali Bennett leads a cabinet meeting at the Ministry of Foreign Affairs in Jerusalem, on September 12, 2021. (photo: Flash90, Olivier Fitoussi)

Prime Minister Naftali Bennett will seek to portray Israel as a global player whose expertise can offer solutions to pressing world problems during his speech at the United Nations on Monday, a senior adviser said.

Bennett's first UN General Assembly address will focus on the "Israeli ethos of action, of solutions, of innovation, of optimism," the adviser said during a phone briefing from New York City on Sunday. The speech will also address "Israel's place in the less sympathetic region we live in, and Israel's place in the wider global context, where there is good news and there is bad news."

The prime minister's address will reflect what the adviser called a new, "more optimistic and dynamic" view of Israel in the eyes of the world, one that reflects the "new generation of Israeli leadership."

Prime Minister Naftali Bennett meets with Bahraini Foreign Minister Abdullatif bin Rashid Al Zayani and United Arab Emirates Minister of State in the Foreign Ministry Khalifa Shaheen Almarar. (photo: GPO, Avi Ohayon)

Prime Minister Naftali Bennett met with Bahraini Foreign Minister Abdullatif bin Rashid Al Zayani and United Arab Emirates Minister of State in the Foreign Ministry Khalifa Shaheen Almarar on Sunday night, hours before he is set to speak before the United Nations General Assembly (UNGA).

"I am so very happy to meet you," said Bennett. "I felt it's important that we meet after a year of the Abraham Accords, which, from our perspective, is very meaningful."

"First of all, I want to tell you that I met the king of Jordan and the president of Egypt, and they are of course delighted with the relationship between our countries, and I want to assure you of continuity," added the prime minister. "We are stable and we believe in this relationship and we want to expand it as much as possible."

Prime Minister Naftali Bennett speaks to press before departing to UNGA in New York. (photo: Jerusalem Post, Lahav Harkov)

Israel's Prime Minister Naftali Bennett reiterated on Saturday that "the government's policy is an open Israel,"  in light of vocal calls from the expert coronavirus panel to impose further restrictions this week.  

In a routine discussion with multiple government officials, Bennett said that he remains opposed to "quarantines, lockdowns, and more and more restrictions - this is the easy way out."

He added that he is "thinking of the ill" but also about the "economy, education, the parents that need to work and the kids that need to study."

Yair Lapid (photo: Jerusalem Post, Marc Israel Sellem)

Foreign Minister Yair Lapid secretly met with Jordan's King Abdullah last month, Channel 12 reported on Saturday night as Prime Minister Naftali Bennett embarked for New York where he is expected to meet with Bahraini and UAE ministers.

Bennett and President Isaac Herzog have also met with King Abdullah, in what is seen as a series of overtures to repair Israel's relationship with the Hashemite Kingdom that had become strained under former Prime Minister Benjamin Netanyahu's tenure.

Lapid and King Abdullah spoke about the tensions in Jerusalem, including around the Temple Mount, known to Muslims as al-Haram al-Sharif. The two men also spoke of ways to improve ties between Israel and Jordan, according to Channel 12.

Prime Minister Naftali Bennett departs for the US on September 26, 2021. (photo: Avi Ohayon)

Prime Minister Naftali Bennett on Saturday night departed Israel for the United States, ahead of his first speech to the United Nations General Assembly. During his trip, Bennett will address world leaders for the first time since he became prime minister in June, and will also hold meetings with Gulf ministers and American Jewish community leaders. The trip is Bennett's second official visit to the United States as prime minister. On August 27, Bennett met with US President Joe Biden at the White House.

Before getting on the plane to fly to New York, Bennett told reporters that the group of progressive Democrats who temporarily blocked funding for the Iron Dome this week are a vocal but small group.

The Iron Dome Supplemental Appropriations Act passed 420-9 on Thursday with two Democrats, Reps. Alexandria Ocasio-Cortez and Hank Johnson, effectively abstaining by voting "present."

Abbas speaks at the UN General Assembly via videoconference. (photo: Reuters)

Palestinian President Mahmoud Abbas accused Israel on Friday of destroying the two-state solution with actions he said could lead Palestinians to demand equal rights within one binational state comprising Israel, the West Bank and Gaza.

Abbas threatened to rescind the Palestinians' recognition of Israel if it does not withdraw from the West Bank, Gaza and East Jerusalem within a year.

Michael Herzog speaks at an event in 2011. (file photo: Israel Hayom, Dudi Vaaknin)

The Jewish People Policy Institute (JPPI) bid farewell last week to its longtime senior fellow Brig. Gen. (Ret.) Michael Herzog, who was recently appointed Israel's Ambassador to the United States.

In his first public statement since being appointed to the post, Herzog, 69, said he was well aware of the size of the task and the responsibilities before him: "I strongly believe in the Israeli-American alliance. I believe in the values ​​on which it is founded. I believe in its future, and I believe that it should be turned into a two-way partnership."

"We expect the United States to respect Israel's sovereignty and its right to make decisions that are essential to its security, even if contrary to the administration's position," he [later] continued.

Iron dome anti-missile system fires interception missiles as rockets fired from the Gaza Strip to Israel, in the southern Israeli city of Ashkelon, May 19, 2021. (photo: Flash90, Olivier Fitoussi)

The US House of Representatives on Thursday voted overwhelmingly to pass legislation that will provide Israel with $1 billion for its Iron Dome missile defense system, days after the funding was removed from a government spending bill amid pressure from a small group of progressive lawmakers.

The Iron Dome Supplemental Appropriations Act passed 420-9 with two Democrats, Reps. Alexandria Ocasio-Cortez and Hank Johnson, effectively abstaining by voting "present."

Eight Democrats — Reps. Rashida Tlaib, Ilhan Omar, Ayanna Pressley, Cori Bush, Andre Carson, Marie Newman, Jesus Garcia, Raul Grivalva — and one Republican, Rep. Tom Massie, voted against HR 5323.

A pro-Palestinian protest sign (Adam Berry / AFP via Getty Images)

The San Diego chapter of the American Federation of Teachers passed a resolution this month rejecting Israel's legitimacy as a country and accusing the Israeli government of carrying out ethnic cleansing, apartheid, and war crimes against Palestinians.

In the resolution, AFT Guild Local 1931, which represents community college teachers in San Diego, refers to Israel as "historic Palestine" and calls on the Biden administration to "hold Israel accountable for its complete disregard of international law" and implement a "prompt reassessment of military aid to Israel." 

The statement does not mention Palestinian terrorism. It argues that Israel's "indiscriminate bombing of the Gaza Strip has claimed a significantly greater and disproportionate number of Palestinian lives and destroyed essential infrastructure in the already oppressed occupied territories."

The resolution comes as hate crimes against Jewish Americans are on the rise and progressives across the United States ramp up a campaign of delegitimization and economic pressure against Israel. On Tuesday, House Democratic leadership removed funding for Israel's missile defense shield from its spending bill, in response to protests from progressive lawmakers.
---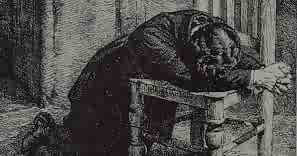 "The men who have done the most for God in this world have been early on their knees. He who fritters away the early morning, its opportunity and freshness, in other pursuits than seeking God will make poor headway seeking Him the rest of the day. If God is not first in our thoughts and efforts in the morning, He will be in the last place the remainder of the day." 
― E.M. Bounds