Top News

Iran's President-elect Ebrahim Raisi in Tehran, todayCredit: WANA NEWS AGENCY/Reuters

Iranian President-Elect Ebrahim Raisi said the regime's ballistic missile program is "not negotiable" in his first news conference since his victory in Friday's election.

Iran's president-elect, voted in to replace Hassan Rohani by a landslide on Saturday, added that he's not also willing to negotiate over its support of regional militias.

Raisi added that his country's foreign policy will not be limited by the 2015 nuclear agreement.

"Our foreign policy will not be limited to the nuclear deal," Raisi said in Tehran. "We will have interaction with the world."

"We will not tie the Iranian people's interests to the nuclear deal." 

A UAV used in an IAF test of an airborne High-Power Laser Weapon System. (photo credit: MINISTRY OF DEFENSE SPOKESPERSON'S OFFICE)

The Directorate of Defense R&D in the Ministry of Defense (MoD) reported that together with Elbit Systems and the IAF, it had successfully intercepted several UAVs using an airborne High-Power Laser Weapon System (HPL-WS). The UAVs were intercepted at various ranges and flight altitudes.

"I would like to congratulate the Directorate for Defense R&D, Elbit Systems and the IAF on the technological breakthrough they have achieved. Today you have brought us closer to yet another important milestone in the development of the multi-tier defense array of the State of Israel and it is significant both in terms of cost-effectiveness and defense capabilities. The laser system will add a new layer of protection at greater ranges and in facing a variety of threats – securing the State of Israel while saving the costs of interception. I am confident that Israel's defense industry will succeed in this important development program, and I will personally work together with the entire defense establishment to ensure its success," said Defense Minister, Benny Gantz, following the trial.

Prime Minister Naftali Bennett (C) leads a cabinet meeting at the Prime Minister's Office in Jerusalem, June 20, 2021. (Amit Shabi/POOL)

Prime Minister Naftali Bennett on Sunday opened the first cabinet meeting of his new government with a condemnation of the newly elected Iranian president. He said Iran's choice was a sign for world powers to "wake up" before returning to a nuclear agreement with Tehran.

Iran's hardline judiciary chief, Ebrahim Raisi, was elected Saturday with 62 percent of the vote amid a historically low voter turnout and as all major competitors were disqualified or pulled out.

He is sanctioned by the US in part over his involvement in the mass execution of thousands of political prisoners in 1988, at the end of the Iran-Iraq war. Raisi has not commented specifically on the event.

The departure hall at the almost empty Ben Gurion International Airport near Tel Aviv on January 25, 2021. (photo credit: YOSSI ALONI/FLASH90)

Vaccinated foreign nationals will be able to enter Israel beginning July 1, Interior Minister Ayelet Shaked announced on Sunday, confirming the timeline to reopen the country's skies that had been set by the previous government.In addition to those who are inoculated, children up to age six whose parents meet the requirement will also be allowed in.

No prior authorization will be required, but further details are currently being examined by the Health Ministry, Shaked said. These details include the list of countries from where people will be allowed to enter Israel, and which vaccines will be accepted.

Unvaccinated individuals entering the country will need to enter quarantine, as is required of Israelis returning from abroad who are not inoculated or recovered.

Ankara has acted to invoke the 2018 security pact that President Tayyip Erdogan signed with Palestinian Authority Chairman Mahmoud Abbas – on the same lines as Turkey's intervention in the Libyan conflict. This step, taken on the quiet, was approved by the National Security Council in Ankara last Wednesday, June 9 and published in Turkey's Official Gazette the next day.

The accord provides for Turkey's "Gendarmerie and Coast Guard Academy" to train Palestinian security forces: "Short- and long-term projects would be implemented to increase the capabilities of Palestinian law enforcement forces by providing training, consultation and technical assistance." Also included is an intelligence-sharing clause between Turkey and the Palestinian Authority.

A supporter of Ebrahim Raisi displays his portrait during a celebratory rally for his presidential election victory in Tehran, Iran 2021.Credit: WANA NEWS AGENCY/ REUTERS

Foreign Ministry spokesperson Lior Haiat reacted to the election of Ebrahim Raisi as the next president of Iran.

"After the Supreme Leader effectively dictated to the Iranian public who they could choose, less than 50% of Iranian citizens eligible to vote have elected its most extremist president to date," Haiat.

"The butcher of Tehran, Ebrahim Raisi, has been rightly denounced by the international community for his direct role in the extrajudicial executions of over 30,000 people. He is designated by the U.S. Treasury for these heinous crimes.

"An extremist figure, committed to Iran's rapidly advancing military nuclear program, his election makes clear Iran's true malign intentions, and should prompt grave concern among the international community.

NATO Logo

Much has been written about how Turkey uses mosques, imams and associations to influence religious and cultural life in Europe. Not enough has been written on Recep Tayyip Erdoğan's plan to support emerging political parties in Europe.

 

Prime Minister Naftali Bennett at the Knesset on June 13, 2021 (Yonatan Sindel/Flash90)

Prime Minister Naftali Bennett is hoping to use the coming weeks, ahead of the inauguration of a new Iranian president, to hold talks with Washington in order to positively influence the expected US return to the nuclear deal with Iran, Channel 13 news reported Friday.

The report said Bennett has removed a ban by his predecessor, Benjamin Netanyahu, on Israeli officials discussing the details of the emerging renewed deal between the US and Iran.

Netanyahu had instructed security officials not to hold talks on the details of the deal with American officials, in an apparent effort to distance Israel from it.

A fireball lights up the night sky above buildings near Khan Younis in southern Gaza, as IDF planes hit a Hamas site in the Palestinian enclave, on June 17, 2021. (Screen capture)

The Israeli military launched airstrikes on Hamas targets throughout the Gaza Strip on Thursday night in response to ongoing arson attacks from the enclave, the Israel Defense Forces said. A month after an 11-day conflict raged between Israel and Hamas, with the fragile ceasefire under heavy strain, the army chief ordered the IDF to prepare for a resumption of fighting.

Rocket warning sirens wailed in the Israel community of Kfar Aza near the Gaza border following the Israeli strikes after midnight Thursday. The IDF said these were triggered by "non-rocket fire from Gaza toward Israel," however. The Ynet news site suggested the sirens were triggered by machine-gun fire from the Strip aimed at Israeli aircraft.

At least eight fires were sparked in southern Israel on Thursday, four on Wednesday, and more than two dozen on Tuesday, by balloon-borne incendiary devices launched from the Strip, according to Israeli Fire and Rescue Services.

IDF Chief of Staff Lt. Gen. Aviv Kochavi at a graduation ceremony of naval officers at the Haifa naval base in March (photo credit: FLASH90)

IDF Chief of Staff Lt.-Gen. Aviv Kohavi will fly to Washington on Sunday and discuss a range of regional challenges with his American counterparts, more than a month after he was set to go to discuss the Iranian threat and other regional challenges.

It will be the first trip by an Israeli official with Prime Minister Naftali Bennett leading the government. Kohavi will meet with Bennett ahead of his trip. They worked closely together during Bennett's time as defense minister, and both are considered to be hawks on the Iranian issue.

Kohavi is expected to attempt to persuade the Americans not to reenter the Iranian nuclear deal.  

Centrifuge machines in the Natanz uranium enrichment facility in central Iran, in an image released on November 5, 2019. (Atomic Energy Organization of Iran via AP, File)

Iran said Tuesday that it has produced 6.5 kilograms (14.3 pounds) of uranium enriched to 60 percent purity and 108 kilograms of uranium enriched to 20% purity in five months, far ahead of the schedule set by a law passed earlier this year by Tehran.

The move takes the Islamic Republic even closer to the nuclear weapons-grade level of 90% purity.

The development came amid talks between Iran and world powers in Vienna aimed at rebuilding the 2015 nuclear deal that put curbs on Tehran's nuclear program in exchange for sanctions relief. Iran has been increasingly violating the terms of the deal since the Trump administration withdrew the United States from it in 2018.

Fox Photo

: House conservatives released a new memo in advance of President Biden's Wednesday summit with Vladimir Putin calling out the Democrat's "tough words but weak actions" and offering advice on policies that could actually counter Russian aggression.

In a new memo obtained by Fox News, the Republican Study Committee (RSC) – the largest group of House conservatives – outlined five measures that Biden could enact. His face-to-face meeting with Putin in Geneva comes after crippling Russian-originated cyber ransomware attacks, and Republicans say Biden needs to be doing more. 

Fox Photo

The Russian Navy has been conducting military exercises about 300 to 500 miles west of Hawaii prompting the U.S. on Sunday to scramble three F-22s to respond to long-range bombers, a report said.

CBS News, citing U.S. defense officials, reported on Tuesday that the Russian bombers never entered the Air Defense Identification Zone. The report said Russian officails called the exercise its largest in the Pacific since the Cold War. 

The U.S. Pacific Fleet and the Defense Department did not immediately respond to an after-hours email inquiry from Fox News. The exercises come just as President Biden and Russian President Vladimir Putin plan to meet on Wednesday during the highly anticipated summit in Geneva. 

Palestinian Authority President Mahmoud Abbas, right, meets with US Secretary of State Antony Blinken, in the West Bank city of Ramallah, May 25, 2021. (AP Photo/Majdi Mohammed, Pool)

The Palestinians have assembled a new team of negotiators, with the encouragement of the United States, for renewed peace talks with Israel, according to a television report Tuesday as the new Israeli government settled into office.

Citing a "senior official in Ramallah," the West Bank city where the Palestinian Authority is based, Channel 12 news said the PA negotiating team was set to demand an extension of the PA's authority in the West Bank as part of talks brokered by US President Joe Biden's administration. Nobody on the reported team was named.

The demands were said to include blocking Israel Defense Forces soldiers from entering Area A of the West Bank, which is under the full control of the PA, and to have expanded authority — including on security issues — in Areas B and C. The PA has civil control in Area B, while Israel has security control. Israel maintains control over both civil and security matters in Area C.

Fox News Photo

After a Fairfax County School Board member delivered a scathing speech at a high school commencement ceremony, Virginia parents spoke out Tuesday, rejecting the message about students entering a world of greed, racism and white supremacy. 

Abrar Omeish, the school board's lone Muslim member, delivered the keynote address before a graduation ceremony for Justice High School in Falls Church, Va. on June 7. She warned the graduating – mostly minority – high schoolers that they are about to step into a capitalist world filled with racism, white supremacy and "extreme versions of individualism." 

"Our world is overwhelmed with need. We struggle with human greed, racism, extreme versions of individualism and capitalism, white supremacy, growing wealth gaps, disease, climate crisis, extreme poverty amidst luxury and waste right next door. And the list goes on," Omeish said, pointing out that the school is on land stolen from the Manahoac people, a Native American tribe.   

The president of the student government introduced her, noting that she campaigned for presidential candidate Bernie Sanders and that her father, Esam Omeish, was a "leader and board member of the Dar al-Hijrah Islamic Center" – the namesake of a mosque attended by two 9/11 hijackers in 2001, and the radical imam Anwar Al-Awlaki, and Nidal Hasan, the 2009 Fort Hood shooter. 

At another point in the address, Omeish told the students in Arabic to remember their "jihad."

Prime Minister Benjamin Netanyahu speaks before a map of the Jordan Valley, vowing to extend Israeli sovereignty there if reelected, during a speech in Ramat Gan on September 10, 2019. (Menahem Kahana/AFP)

Former Prime Minister Benjamin Netanyahu promised then-President Donald Trump in 2020 that Israel won't apply sovereignty in Judea and Samaria for the next few years, a senior Israeli lawmaker and former Netanyahu confidant said Tuesday.

Speaking with Reshet Bet Tuesday morning, Construction and Housing Minister Ze'ev Elkin (New Hope) explained his decision to bolt from the Likud and support efforts to create a national unity government.

"Unfortunately over the last two years, the price of housing has started to rise again due to the lack of a [state] budget and failure of the government to function. It needs to be dealt with quickly. I plan to invest everything I can into getting the state budget passed and ensuring that the government brings some stability to the citizens of Israel. They deserve it."

An Israeli man holds an Israeli flag outside Jerusalem's Old City (photo credit: RONEN ZVULUN/REUTERS)

Thousands of participants from across the country are expected to participate in the controversial flag march Tuesday afternoon in Jerusalem which has heightened tensions in the capital and sparked concerns of renewed conflict with Hamas and inter-communal tensions in Israel. 

At least 2,000 police officers are being deployed to secure the event, organized by nationalist, right-wing and religious groups, while police forces are being readied for deployment to mixed Jewish-Arab cities should violence erupt again, as was seen last month following conflict on the Temple Mount and during the subsequent conflict with Hamas. 

Europe's vaccine verification system is rolling out fast. (Photo Illustration by Thiago Prudencio) SOPA IMAGES/LIGHTROCKET VIA GETTY IMAGES

Europe's rollout of its Digital Covid Certificate — created to allow free movement of travelers between its countries — is humming along. As of now, 12 E.U. countries are using the app and the rest of the bloc countries are on track to launch by July 1.

The free mobile app provides digital proof via a QR code that a traveler has been vaccinated against Covid-19, has recently tested negative for Covid-19 or has recovered from the illness.

The E.U. Digital Covid Certificate includes limited information such as the traveler's name, date of birth and relevant information about the vaccine status. This data remains on the certificate and is not stored or retained by visited countries.

The aircraft were detected in Taiwan's southwestern air defense identification zone.PHOTO ILLUSTRATION: REUTERS

TAIPEI (BLOOMBERG) - China's air force sent 28 aircraft close to Taiwan, the largest sortie this year, further ratcheting up military pressure on the government in Taipei as it seeks to strengthen ties with the US.

The 28 People's Liberation Army aircraft, including 14 J-16 and six J-11 fighters, were detected in Taiwan's southwestern air defense identification zone (ADIZ) on Tuesday (June 15), Taiwan's defence ministry said in a statement.

Taipei's military sent patrol aircraft, issued radio warnings and deployed air defense missile systems to monitor the activity.

Chinese military aircraft have frequently entered the southwest part of Taiwan's ADIZ over the past year as the PLA has steadily picked up military activity around the democratically-ruled island.

A Chinese submarine on parade (file image) - AFP Photo

Nato leaders meeting for a summit in Brussels have warned of the military threat posed by China, saying its behaviour is a "systemic challenge". 

China, they said, was rapidly expanding its nuclear arsenal, was "opaque" about its military modernisation and was co-operating militarily with Russia.

Nato chief Jens Stoltenberg warned China was "coming closer" to Nato in military and technological terms.

But he stressed the alliance did not want a new Cold War with China. 

Nato is a powerful political and military alliance between 30 European and North American countries. It was established after World War Two in response to the threat of communist expansion.

Pompeo - Fox News Photo

Former Secretary of State Mike Pompeo said Sunday that he believes the coronavirus pandemic originated with a leak out of a lab in Wuhan, China, and that under the Trump administration the U.S. came close to uncovering the details of how it began.

During an interview on "Fox News Sunday," Pompeo took issue with a question about the Trump administration failing to get enough information from China about the origins of COVID-19.

"We have a really good idea what happened here," Pompeo said. "There is an enormous amount of evidence that there was a leak from the Wuhan Institute of Virology. There is a pile of evidence a hundred feet high, I have high confidence that that's the case. We pressed the Chinese Communist Party really hard – not just the State Department, but our CDC and others too."

This image captured early Monday morning, June 14, 2021, shows all of the alerts in effect for the Southwest, most of them related to excessive heat. (AccuWeather)

The magnitude of the heat across the western United States through the coming week will be one for the record books, according to forecasters. And it's not just how hot it will get that will set this particular heat wave apart from others the region has frequently endured in the past -- it's how long it will last.

The hot pattern could set dozens of new daily record highs through the middle of June, in addition to potentially setting new all-time high marks for the month as a whole in some locations.

Yair Lapid and Naftali Bennett (photo credit: RONEN ZVULUN/REUTERS)

Foreign Minister and Alternate Prime Minister Yair Lapid is expecting to take a strong, leading role in Israel's international relations, as opposed to in the past 12 years in which the prime minister did so while Prime Minister Naftali Bennett plans to focus on his domestic agenda, at least at first, a source close to the new premier said. 

Any diplomatic decision or statement Bennett makes will have to be coordinated in advance with Lapid, because of the delicate rotation government they formed on Sunday.

Former prime minister Benjamin Netanyahu led Israel's foreign policy throughout his time in office, often keeping key information from the foreign ministry. He also served as foreign minister while prime minister in 2012 and 2015-2019.
---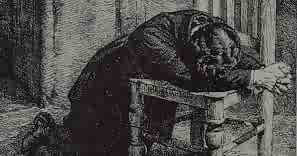 "The men who have done the most for God in this world have been early on their knees. He who fritters away the early morning, its opportunity and freshness, in other pursuits than seeking God will make poor headway seeking Him the rest of the day. If God is not first in our thoughts and efforts in the morning, He will be in the last place the remainder of the day." 
― E.M. Bounds