Top News

Russian President Vladimir Putin watches a military exercise at a training ground on Sept. 18, 2017 at Luzhsky range near Saint Petersburg, Russia. (photo: Mikhail Svetlov, Getty Images)

NATO said Russia must destroy its short-range nuclear-ready cruise missile system, or the alliance will be forced to respond.

The U.S. has previously said it will quit a decades-old missile treaty with Russia if the latter fails to destroy the missile, labeled the SSC-8 by NATO.

The 1987 INF Treaty between the U.S. and Russia sought to eliminate nuclear and conventional missiles, as well as their launchers, with short ranges (310–620 miles) and intermediate ranges (620–3,420 miles).

US-led conference in Bahrain. (photo credit: HERB KEINON)

The Trump administration launched a $50 billion economic formula for Israeli-Palestinian peace on Tuesday, saying an investment-driven pathway forward for the Palestinians was a necessary precondition for ending the decades-old conflict.

Opening a two-day international meeting in the Gulf kingdom of Bahrain, U.S. President Donald Trump's son-in-law and senior advisor Jared Kushner said prosperity for Palestinians was not possible without a fair political solution to the conflict.

But he added that by working to develop the Palestinian economy, the result could be "a real peace that leads to prosperity."

"We see tremendous potential," he said. "What we have developed, is the most comprehensive economic plan ever created specifically for the Palestinians, and the broader Middle East.

"We can turn this region from a victim of past conflicts, into a model for commerce and advancement throughout the world."

Jared Kushner, US President Donald Trump's senior adviser and son-in-law, addresses the Peace to Prosperity workshop in Manama, Bahrain, on June 25, 2019. (Screen capture: YouTube)

Kicking off the Trump administration's international peace conference in Bahrain Tuesday, US President Donald Trump's son-in-law and senior adviser Jared Kushner said his plan for the Middle East was "the opportunity of the century" for the Palestinians but their acceptance was a precondition to peace.

"Agreeing on an economic pathway forward is a necessary precondition to resolving the previously unsolvable political issues," Kushner said as he opened the workshop in the Bahraini capital of Manama, which is being boycotted by the Palestinian Authority.

IDF paratroopers take part in Allied Spirit X. (photo credit: IDF SPOKESPERSON'S UNIT)

The IDF has stepped up its preparedness in light of the increased tension in the Gulf, Channel 12 reported on Sunday.

Despite the the last minute decision, according to reports, by US President Donald Trump to cancel strikes on Iran and despite the seeming containment in the region, Israel is still concerned that Iran may attempt an attack on Israel, the report said.

According to the report, the army has undergone numerous changes and updates in order to prepare for an attack by Tehran or from one of its proxies in Gaza, Syria or Lebanon.

On Sunday, US National Security Advisor John Bolton met with Prime Minister Benjamin Netanyahu, saying that Iran should not mistake US "prudence and discretion for weakness."

"No one has granted them a hunting license in the Middle East," Bolton said about Iran. "Our military is rebuilt, new and ready to go – by far the best in the world."

Prime Minister Benjamin Netanyahu, right, meets Russia's national security adviser, Nikolai Patrushev, second from left, in Jerusalem, June 24, 2019. Israel's National Security Adviser Meir Ben-Shabbat is at left. (Haim Tzach/GPO)

Prime Minister Benjamin Netanyahu told Russian President Vladimir Putin's top security adviser on Monday that Israel will do "anything it takes" to ensure Iran does not obtain nuclear weapons.

"I'm certain that Russia understands what it means for us when a regime calls for our annihilation, and acts on a daily basis to achieve that aim," Netanyahu said in a meeting at his Jerusalem office with Russia's National Security Council Secretary Nikolai Patrushev.

"Israel won't allow an Iran that calls for our annihilation to entrench itself on our border, and we will do anything it takes to prevent it from obtaining nuclear weapons," the prime minister said.

President Donald Trump's senior adviser, and son-in-law, Jared Kushner, departs the Capitol after a meeting with Senate Republicans, in Washington, Tuesday, May 14, 2019. (AP/J. Scott Applewhite)

A US proposal for Israeli-Palestinian peace will not follow the contours of the 2002 Arab Peace Initiative, senior White House adviser Jared Kushner said in comments published Monday, offering a rare glimpse of the political side of the administration's yet-to-be-released peace plan.

"I think we all have to recognize that if there ever is a deal, it's not going to be along the lines of the Arab peace initiative," Kushner told Qatari network al-Jazeera. "It will be somewhere between the Arab peace initiative and between the Israeli position."

The comments, published hours before Kushner is set to open a controversial economic workshop in Bahrain that has drawn only middling support from most Arab states, would mark a sharp departure from what many view as the outline of a future Israeli-Palestinian peace deal.

Lt. Gen. Robert P. Ashley Jr., Defense Intelligence Agency director, responds to a question during a Jan. 29, 2019, Senate hearing on worldwide threats facing the nation. (Brian Murphy/Defense Intelligence Agency)

EXCLUSIVE – Iran is likely at "an inflection point," and the recent attacks on tankers and the downing of a U.S. surveillance drone appear to be part of an effort to change "the status quo," the director of the Defense Intelligence Agency (DIA) told Fox News exclusively.

"I'd say that they're probably at an inflection point right now," the director, Lt. Gen. Robert Ashley Jr., explained in his first national TV interview as the leader of the nearly 17-thousand strong agency. Director Ashley said, based on their activity over the last several years, the Iranians would probably say they were in a "favorable" position with their influence over the Iraqi government and the likelihood their longtime regional ally -- Syrian President Bashar al-Assad -- will remain in power.

But, Director Ashley -- whose agency's mission is to understand foreign militaries and the operational environment -- said the United States' withdrawal from the Iran deal and subsequent sanctions made a major impact on the regime. Later this year, DIA expects to release an unclassified military study on Iran, which follows similar reports on China and Russia.

Prime Minister Benjamin Netanyahu pledged that Israel will listen "fairly and with openness" to the US peace proposals, and bewailed that the Palestinians are not willing to do the same, noting that "before they even heard the plan [they] rejected it outright."

Netanyahu's comments on Sunday came as he toured the Jordan Valley with US National Security Advisor John Bolton, two days before the opening of the "Peace to Prosperity" workshop in Bahrain, which the US administration organized to gain backing for the economic component of their peace blueprint.

The Palestinian Authority is boycotting the workshop, tagging the plan a "sell out," which would see up to $50 billion invested in the region over the next decade, with some $28 billion earmarked for the Gaza Strip and the West Bank.

Defense Department News Photo

WASHINGTON (AP) — U.S. military cyber forces launched a strike against Iranian military computer systems on Thursday as President Donald Trump backed away from plans for a more conventional military strike in response to Iran's downing of a U.S. surveillance drone, U.S. officials said Saturday.

Two officials told The Associated Press that the strikes were conducted with approval from Trump. A third official confirmed the broad outlines of the strike. All spoke on condition of anonymity because they were not authorized to speak publicly about the operation.

The cyberattacks — a contingency plan developed over weeks amid escalating tensions — disabled Iranian computer systems that controlled its rocket and missile launchers, the officials said. Two of the officials said the attacks, which specifically targeted Iran's Islamic Revolutionary Guard Corps computer system, were provided as options after Iranian forces blew up two oil tankers earlier this month.

WASHINGTON — US President Donald Trump said Saturday that the United States would impose "major" new sanctions on Iran in two days — a move sure to exacerbate tensions with the Islamic republic inflamed by the downing of a US spy plane. Trump tamped down the threat of military action on Friday, when he called off retaliatory strikes at the last-minute because the response was not "proportionate" to the drone's destruction over the Strait of Hormuz.

WASHINGTON — US President Donald Trump said Saturday that the United States would impose "major" new sanctions on Iran in two days — a move sure to exacerbate tensions with the Islamic republic inflamed by the downing of a US spy plane.

Trump tamped down the threat of military action on Friday, when he called off retaliatory strikes at the last-minute because the response was not "proportionate" to the drone's destruction over the Strait of Hormuz.

"We are putting major additional Sanctions on Iran on Monday," Trump tweeted.

"I look forward to the day that Sanctions come off Iran, and they become a productive and prosperous nation again – The sooner the better!"

Illustrative: Stuart Davis, a director at one of FireEye's subsidiaries speaks to journalists about the techniques of Iranian hacking, Wednesday, Sept. 20, 2017, in Dubai, United Arab Emirates. (AP Photo/Kamran Jebreili)

WASHINGTON (AP) — Iran has increased its offensive cyberattacks against the US government and critical infrastructure as tensions have grown between the two nations, cybersecurity firms say.

In recent weeks, hackers believed to be working for the Iranian government have targeted US government agencies, as well as sectors of the economy, including oil and gas, sending waves of spear-phishing emails, according to representatives of cybersecurity companies CrowdStrike and FireEye, which regularly track such activity.

It was not known if any of the hackers managed to gain access to the targeted networks with the emails, which typically mimic legitimate emails but contain malicious software.

A graphic shown during Pentagon briefing, June 20, 2019, on the U.S. drone shot down by Iran.

The U.S. military confirmed on Thursday that one of its drones was shot down and said the incident took place in international airspace, challenging Iran's account that the U.S. aircraft had been flying over Iranian territory.

U.S. President Donald Trump told reporters in the Oval Office that the drone was unarmed and clearly in international waters and that it could have been shot down by someone who was "loose and stupid." Asked how the U.S. will respond, Trump said to reporters, "You'll find out." 

"I think probably Iran made a mistake - I would imagine it was a general or somebody that made a mistake in shooting that drone down," Trump said during an appearance with Canadian Prime Minister Justin Trudeau. 

Russian President Vladimir Putin, right, flanked by Security Council Secretary Nikolai Patrushev, meets with the BRICS countries' senior officials in charge of security matters, at the Kremlin in Moscow, Russia, on May 26, 2015. (Sergei Karpukhin/Pool Photo via AP)

Moscow will look out for Iran's interests in next week's tripartite meeting of top security officials from Russia, Israel and the United States in Jerusalem, President Vladimir Putin's national security adviser said Thursday, amid growing regional tensions after Iran shot down an American drone over the Strait of Hormuz.

"Iran is in Syria at the invitation of the legitimate government and is actively involved in fighting terrorism. Therefore, of course, we will have to take into account the interests of Iran," Nikolay Patrushev said.

Early next week, Israel's National Security Adviser Meir Ben-Shabbat will host Patrushev and their American counterpart, John Bolton, in Jerusalem for an unprecedented meeting to discuss various regional issues. Iran's efforts to entrench itself militarily in Syria, the recent attacks on oil tankers in the Gulf — for which Washington blames Tehran, and the unraveling nuclear deal with Iran are expected to top the agenda of the meeting.

The Navy MQ-4C Triton drone deployed to the Middle East in the past few days as part of reinforcements approved by President Trump last month. (U.S. Navy/Handout via REUTERS)

A U.S. Navy high-altitude drone was shot down Thursday by an Iranian surface-to-air missile over the Strait of Hormuz amid heightened tensions in the region after last week'sattacks on two oil tankers, according to military officials.

U.S. Central Command said in a statement that a U.S. Navy Broad Area Maritime Surveillance ISR aircraft, known as a BAMS-D, was shot down by an Iranian surface-to-air missile system while operating in international airspace over the Strait of Hormuz at approximately 7:35 p.m. ET on Wednesday.

"Iranian reports that the aircraft was over Iran are false," Capt. Bill Urban, a U.S. Central Command spokesman, said in a statement. "This was an unprovoked attack on a U.S. surveillance asset in international airspace."

 

Prime Minister Benjamin Netanyahu at an army exercise in the north on June 19th, 2019. (photo credit: AMOS BEN-GERSHOM/GPO)

Israel has tremendous destructive capabilities, and its enemies should not test it, Prime Minister Benjamin Netanyahu said on Wednesday after viewing a large IDF exercise in the north.

"I am very impressed by the improvement in the [IDF's] readiness, in the spirit of the fighters and the commanders, and especially in the IDF's destructive power," said Netanyahu, who is also the country's defense minister. He viewed the mutli-pronged exercise with Chief of Staff Lt. Gen. Aviv Kochavi, and spoke with IDF officers and soldiers participating in the drill.

"I hear our neighbors from the north, south and east threatening to destroy us," he said. "I say to our enemies: The IDF has a very large power of annihilation. Do not try us."     

A US Air Force Boeing KC-46 Pegasus aerial refueling plane connects to a F-35 fighter jet over California, January 22, 2019. (Wikipedia, public domain, US Air Force photo by Ethan Wagner)

The United States will reportedly sell Israel aerial refueling planes, marking the first time it has agreed to do so.

According to a Channel 12 news report Tuesday, Israel is looking to purchase eight Boeing KC-46 Pegasus aircraft, which the US Air Force first received earlier this year.

The planes would replace the Israeli Air Force's current fleet of aging refueling planes, which includes KC-130 Hercules and converted Boeing 707s.

An oil tanker is seen after it was attacked at the Gulf of Oman. (photo credit: ISNA/REUTERS)

For three days in a row, rockets have been fired at areas where US forces are present and near foreign oil workers in Iraq. They come as US-Iran tensions rise and may pose a serious threat to US policy in Iraq as well as the functioning of oil facilities if they increase.

A rocket struck near an area used by ExxonMobile, wounding three people on Wednesday in southern Iraq. It is one of at least three attacks over the last week, one of which targeted an area near US forces in Mosul on Tuesday, and another struck Camp Taji – where US forces are based – on Monday. The US-led anti-ISIS coalition, which is based in Taji and conducts training of Iraqi forces, says that Iraqi security forces are investigating the incident.

The attacks paint a disturbing picture of what may be happening in Iraq. On May 7, amid rising US-Iran tensions, US Secretary of State Mike Pompeo flew to Iraq and discussed Iranian threats with officials. On May 19, a rocket landed near the US embassy in Baghdad. The US has blamed Iran and its proxies for that attack. Now the latest round of attacks – apparently increasing every day – include information that Iraqi authorities may have received a "tip-off" about a threat to the US consulate in Basra. That consulate was closed last year after a rocket attack against it.
---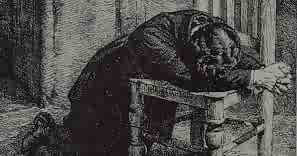 "The men who have done the most for God in this world have been early on their knees. He who fritters away the early morning, its opportunity and freshness, in other pursuits than seeking God will make poor headway seeking Him the rest of the day. If God is not first in our thoughts and efforts in the morning, He will be in the last place the remainder of the day." 
― E.M. Bounds