Top News

Leading airline and business groups are asking the Biden administration to develop temporary credentials that would let travelers show they have been tested and vaccinated for COVID-19, a step that the airline industry believes will help revive travel.

Various groups and countries are working on developing so-called vaccine passports aimed at allowing more travel. But airlines fear that a smattering of regional credentials will cause confusion and none will be widely accepted.

"It is crucial to establish uniform guidance" and "the U.S. must be a leader in this development," more than two dozen groups said in a letter Monday to White House coronavirus-response coordinator Jeff Zients. However, the groups said that vaccination should not be a requirement for domestic or international travel.

Centrifuge machines in the Natanz uranium enrichment facility in central Iran, in an image released on November 5, 2019. (Atomic Energy Organization of Iran via AP, File)

The International Atomic Energy Agency reportedly told its member states Monday that Iran has started enriching uranium with a third cascade, or cluster, of advanced IR-2m centrifuges at its underground plant at Natanz, in a further breach of the 2015 nuclear deal.

"On 7 March 2021, the Agency verified… that: Iran had begun feeding natural UF6 into the third cascade of 174 IR-2m centrifuges," the Reuters news agency quoted the UN atomic watchdog as saying in a new report. 

"The fourth cascade of 174 IR-2m centrifuges was installed but had yet to be fed with natural UF6; installation of a fifth cascade of IR-2m centrifuges was ongoing; and installation of a sixth cascade of IR-2m centrifuges had yet to begin," the IAEA report said, according to Reuters.

Prime Minister Benjamin Netanyahu (left) and Health Minister Yuli Edelstein (sesond right) during a visit at a Leumit Covid-19 vaccination center in Tel Aviv, with the 5 millionth Israeli who received a vaccination. March 08, 2021. (Miriam Alster/Flash90)

Israel vaccinated its five millionth citizen against the coronavirus on Monday as Prime Minister Benjamin Netanyahu predicted that the entire adult population would be inoculated by the end of April.

Netanyahu and Health Minister Yuli Edelstein were on hand on watch as Janet Lavi-Azulay, 34, a pregnant woman from the central city of Petah Tikva, was given her first shot of the two-dose Pfizer-BioNTech vaccination that Israel is using for its immunization program. 

Edelstein jovially pointed out that, due to her condition, it was unclear if Lavi-Azulay's vaccination was number 5,000,000 or 5,000,001.

Wang gave no indication of how Beijing might react if Biden does not change course [Thomas Peter/Reuters]

China's foreign minister has called on the administration of US President Joe Biden to roll back former President Donald Trump's "dangerous practice" of showing support for Taiwan, the island democracy claimed by Beijing as its own territory.

The claim to Taiwan, which split with the mainland in 1949, is an "insurmountable red line", Wang Yi said on Sunday at a news conference during the annual meeting of China's ceremonial legislature. 

"The Chinese government has no room for compromise," Wang said.

"We urge the new US administration to fully understand the high sensitivity of the Taiwan issue" and "completely change the previous administration's dangerous practices of 'crossing the line' and 'playing with fire,'" he said.  

Today (Sunday), Israeli Air Force F-15 fighter jets escorted two American B-52 bombers through Israeli airspace.

It was the seventh mission into CENTCOM's area of operation in the last four months and the second deployment of the heavy bomber since Joe Biden became president on January 20.

The US has been trying to get the Iranians to return to the negotiating table to discuss its illicit nuclear program and in the meantime has dispatched the B-52 heavy bombers and recently attacked Iranian militia targets in Syria. 

Last week, Defense Minister Benny Gantz said that Israel was updating its attack plans against Iran's nuclear facilities. 

"We have them [the attack plans] in our hands, but we will continue [to] constantly improve them," Gantz said.

Jerusalemites wearing face masks for fear of coronavirus walk on Jaffa road in the City Center of Jerusalem on July 12, 2020. photo credit: OLIVIER FITOUSSI/FLASH90)

The government approved on Saturday night a new round of openings that is set to take place on Sunday, which will include restaurants, event halls, grades 7-10 and the country's borders.The decision marks the beginning of the third phase of the exit strategy from the lockdown. 

The regulations will be valid until March 20.

The limit on general gatherings was increased to 20 indoors and 50 outdoors and the restrictions on the number of passengers in private vehicles were abolished. Moreover, businesses and venues are not going to be obligated to take the temperature of customers at the entrance.

Missile fire is seen from Damascus, Syria May 10, 2018. (photo credit: REUTERS)

An unusual attack on oil facilities in Turkish-occupied northern Syria occurred on Friday evening. Locals reported large explosions near Al-Bab and Jarablus. Turkey invaded this area in the fall of 2016 in Operation Euphrates Shield. The use of ballistic missiles points to a sophisticated state-backed operation against the oil facilities. Many alleged Russia and the Syrian regime were behind the attack which appears aimed at denying Turkish-backed Syrian groups from trading oil.  

Turkish media and reports did not speculate on who fired the missiles.

Pfizer CEO Albert Bourla (photo credit: REUTERS/TOM BRENNER)

Pfizer did not respond to The Jerusalem Post's request for comment.

"We continue to be interested in visiting Israel and meeting with decision-makers," a Pfizer spokesperson told N12. "The visit to Israel will probably be scheduled toward the end of spring." 

Albert Bourla made headlines last week when in an interview given to NBC News he referred to Israel as the "world's lab" when it comes to coronavirus vaccine rollout, noting that "they are only using our vaccine."   

International criminal court (photo credit: REUTERS)

WASHINGTON – US Secretary of State Antony Blinken expressed the US's opposition to the prosecutor of the International Criminal Court's (ICC) decision to open a full war crimes probe against Israel and the Hamas terrorist group in the Gaza Strip on Wednesday night.

"The United States firmly opposes and is deeply disappointed by this decision. The ICC has no jurisdiction over this matter," Blinken said in a statement issued early Thursday morning. "Israel is not a party to the ICC and has not consented to the Court's jurisdiction, and we have serious concerns about the ICC's attempts to exercise its jurisdiction over Israeli personnel."

Blinken also stressed that the Palestinians don't qualify as a sovereign state and therefore cannot participate in the ICC.

Photos: IDF soldiers complete urban warfare training at the Israel National Urban Training Center in Tze'elim (IDF Spokesperson's Unit)

The IDF has completed the construction of the underground concrete wall between Israel and the Gaza Strip, as part of the effort to prevent terrorists from crossing into Israel via cross-border offensive tunnels.

The concrete wall is just one component in the 60 km.-long barrier, which also includes a fence above the ground, advanced sensors both above and underground, and uses cutting-edge technologies that are meant to tackle the tunnel threat and stop terrorist infiltrations.

A demonstrator poses with a Palestinian flag outside the International Criminal Court, ICC, during a rally urging the court to prosecute Israel's army for war crimes, in The Hague, Netherlands, November 29, 2019. (AP/Peter Dejong)

Israeli leaders on Wednesday denounced the International Criminal Court after its top prosecutor opened a probe into alleged Israeli and Palestinian war crimes, while the Palestinians and rights groups hailed the move.

Prosecutor Fatou Bensouda's announcement of the investigation, which will focus on suspected war crimes around Operation Protective Edge, beginning on June 13, 2014, came under a month after The Hague-based court ruled it had the jurisdiction to open a probe.

Prime Minister Benjamin Netanyahu said Israel was "under attack" and condemned the "absurd" decision as "undiluted anti-Semitism and the height of hypocrisy."

An aerial file photo taken on Dec. 29, 2019 shows the Ain al-Asad air base in the western Anbar desert, Iraq. (NASSER NASSER/AP-FILE)

The perpetrator was not immediately clear and Iraqi authorities were still conducting an investigation as of Wednesday morning. However, Iraqi officials issued carefully crafted statements shortly afterward that indicate they believe Iran was behind the attack. 

Pentagon spokesman John Kirby in a statement said one U.S. civilian contractor had a heart attack while sheltering during the strike and later died. No uniformed U.S. troops were injured, Kirby said. The U.S. cannot attribute responsibility for the attack, he said, deferring to the Iraqi investigation.

The provocative attack comes at a time of escalating tensions between Tehran and Washingtonfollowing a U.S. airstrike on a Syrian position last week housing pro-Iranian militia. The retaliatory strike, which American officials say they hope has restored deterrence with Iran, was in response to a string of attacks by pro-Iranian militia in Iraq against a series of U.S. installations there.

Soldiers clean tar off the Palmachim beach following an offshore oil spill which drenched most of the Israeli coastline, February 22, 2021 (Yonatan Sindel/Flash90)`

Environmental Protection Minister Gila Gamliel on Wednesday blamed a Libyan "pirate ship" that sailed from Iran for a massive oil spill that has polluted most of Israel's Mediterranean beaches.

Gamliel called the oil leak, which has been described as Israel's worst ecological disaster in decades, an act of "environmental terrorism." She suggested the spill was orchestrated by Iran. 

"Iran is initiating terrorism not only with nuclear weapons and efforts to entrench itself on our borders. Iran is initiating terrorism by harming the environment," Gamliel wrote on Twitter.

International Criminal Court, The Hague (photo credit: WIKIMEDIA COMMONS/OSEVENO)

Defense Minister and Acting Justice Minister Benny Gantz set off alarms on Tuesday saying that Israel estimates that hundreds of its citizens might be subject - in the not so distant future -to war crimes probes by the International Criminal Court.

Gantz, who has only stepped in to serve temporarily as acting justice minister when the Knesset disbursed in late December, told Reuters that Israel is hard at work protecting those Israelis.

Including himself among Israelis who could be threatened with arrest, Gantz told Reuters: "I was never afraid to go across enemy lines, I will continue to stand wherever I have to."

In an interview on Israel's border with Gaza, Gantz called the ruling a "negative development" and added: "We have our own teams working in different (places) to try (and) influence (the ICC)."

The USS Winston S. Churchill docked in Port Sudan on Monday - AFP

A US warship docked in Sudan Monday a day after a Russian frigate arrived in the same key Red Sea port where Moscow is planning to establish a naval logistics base, an AFP correspondent said.

The arrival of the guided-missile destroyer USS Winston S. Churchill to Port Sudan follows Washington's delisting of Khartoum as state sponsors of terrorism, following the April 2019 ouster of strongman Omar al-Bashir.

An expeditionary fast transport ship, the USNS Carson City, had already docked in the port on February 24, the "first US navy ship to visit Sudan in decades", the US embassy in Khartoum said in a statement at the time.

Uranium conversion facility outside Isfahan, Iran / Getty Images

A group of nearly 2,000 Israeli generals, military officials, and Mossad operatives warned the Biden administration on Monday against rejoining the Iran nuclear deal, saying the effort "represents an existential threat to the Jewish State" and will "ignite a massive nuclear arms race" across Middle East.

The high-ranking military officials, organized as part of an Israeli coalition known as Habithonistim, outlined their concerns in a letter sent Monday to President Joe Biden and Secretary of State Antony Blinken. It was signed by 24 Israeli generals and comes as the administration pursues direct talks with Iran as part of an effort to secure a revamped nuclear agreement in an attempt to stop Iran's march toward a nuclear weapon. The Israeli officials maintain this effort will "push Israel and her Sunni allies into a dangerous corner and potentially ignite a massive nuclear arms race."

Israel's Prime Minister Benjamin Netanyahu, United Arab Emirates (UAE) Foreign Minister Abdullah bin Zayed and Bahrain's Foreign Minister Abdullatif Al Zayani standby prior to signing the Abraham Accords with US President Donald Trump at the White House in Washington, US, September 15, 2020. (photo credit: REUTERS/TOM BRENNER)

Israel, Saudi Arabia, the United Arab Emirates and Bahrain discussed expanding cooperation in facing its common enemies, an Israeli official with knowledge of the matter said on Monday.

The matter is being "informally discussed," the source said, pointing out that the countries are American allies. All four view a nuclear Iran as a major threat, and have been eyeing the Biden administration's plan to rejoin the 2015 nuclear deal with concern.

"There is much to be gained by expanding cooperation," the source said.
---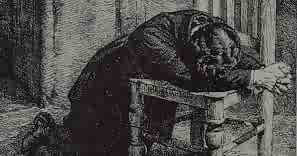 "The men who have done the most for God in this world have been early on their knees. He who fritters away the early morning, its opportunity and freshness, in other pursuits than seeking God will make poor headway seeking Him the rest of the day. If God is not first in our thoughts and efforts in the morning, He will be in the last place the remainder of the day." 
― E.M. Bounds