Top News

A billboard shows Israeli Prime Minister Benjamin Netanyahu, left, Avigdor Liberman, center, and Blue and White party leader Benny Gantz, wearing masks in the Israeli city of Ramat Gan on March 29, 2020. The text urges them to take off the masks, because "the people want unity." (AP/Sebastian Scheiner)

Quarantined Likud leader Benjamin Netanyahu and Blue and White chairman Benny Gantz met — but at a distance — on Friday to advance negotiations toward a unity government, with both sides saying afterward that significant progress was made.

The meeting was described as "positive" during which "understandings were reached," according to a rare joint statement from their offices. The two party leaders instructed their negotiating teams "to try and bring about a coalition agreement between Blue and White and Likud as soon as possible," it added.

Prime Minister Benjamin Netanyahu, left, with Health Ministry director-general Moshe Bar Siman Tov, center, and Health Minister Yaakov Litzman at a press conference about the coronavirus COVID-19, at the Prime Minister's Office in Jerusalem on March 11, 2020. (Flash90)

Prime Minister Benjamin Netanyahu and some of Israel's other top officials in managing the country's response to the coronavirus crisis will enter quarantine after Health Minister Yaakov Litzman was confirmed to have contracted COVID-19, amid concerns that other senior officials could also be forced into isolation.

Netanyahu will work from his Jerusalem residence until Wednesday in accordance with Health Ministry instructions and the advice of his personal physician, Dr. Tzvi Berkowitz, the Prime Minister's office said in a statement.

Ramon International Airport in the Timna Valley, southern Israel (Flash90/Moshe Shai)

The Israel Airports Authority has announced plans to temporarily convert the Ramon Airport near Eilat into an international airplane 'parking lot' for airlines, Globes reported Tuesday.

The world's aviation industry has been hit hard by the economic fallout from the coronavirus pandemic, and one of the most pressing issues for airlines is figuring out where to park their fleets. Currently, an estimated 7,500 of the world's 8,800 commercial planes are grounded. 

Among the airliners grounded are at least 383 Boeing Max 737s, which have been banned from flying since March 2019, following two fatal accidents involving the American manufacturer's aircraft.

Located 20 kilometers (12 miles) north of the southern resort city of Eilat, Ramon Airport is currently operating only three daily flights, leaving 100 open aircraft parking spaces.

Samaritan's Purse setting up in New York's Central Park

New York (AFP) - In New York's Central Park on Sunday, a field hospital was going up.

Dozens of people worked in a drizzle to erect the facility for an expected influx of COVID-19 patients at the epicentre of the US coronavirus pandemic.

Samaritan's Purse, a US-based Christian global relief agency, is setting up the hospital on the park's East Meadow lawn, where workers in face masks unloaded a white tarp and other equipment on the grass. The site is right across from one of the facilities in the Mount Sinai hospital group.
---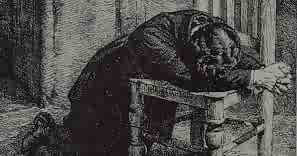 "The men who have done the most for God in this world have been early on their knees. He who fritters away the early morning, its opportunity and freshness, in other pursuits than seeking God will make poor headway seeking Him the rest of the day. If God is not first in our thoughts and efforts in the morning, He will be in the last place the remainder of the day." 
― E.M. Bounds