Top News

Centrifuge machines in the Natanz uranium enrichment facility in central Iran, November 5, 2019. (Atomic Energy Organization of Iran via AP, File)

Iran is ramping up uranium enrichment at the Natanz nuclear facility, the site of a mysterious blast that allegedly targeted advanced centrifuges at the site, according to Bloomberg News.

The reports cites a document from the International Atomic Energy Agency, which says centrifuges are being moved from a pilot facility to a new area at Natanz.

 

A worker wearing protective clothing disinfects an Israir plane after its arrival from Moscow at the Ben Gurion International Airport, May 5, 2020. (Yossi Zeliger/Flash90)

Some European countries have agreed to take in Israeli travelers without forcing them to self-quarantine, but the Jewish state is still reluctant to reciprocate and approve entry for their citizens without isolation, according to Hebrew-language media reports on Wednesday.

Israeli officials and ministers are debating a framework to "reopen the skies," and create a travel corridor with several European states, the reports said, with talks ongoing as of Wednesday evening.

An official announcement regarding travel, which will include where Israelis may be able to travel without having to quarantine upon return, will be made on Thursday at 4 p.m., according to the Health Ministry.

Illustrative. An IDF soldier from the C4I Corps types on a computer. (Israel Defense Forces)

The Defense Ministry on Wednesday said hackers from a group linked to the North Korean government targeted Israeli defense officials, luring them with fake job offers in a failed attempt to gain access to the databases of the country's top defense industries.

In a statement, the ministry said the attempted cyber-attack by the Lazarus Group was thwarted and no sensitive information was compromised.

"Members of the group used various hacking techniques, including 'social engineering' and impersonation," and built fake profiles on LinkedIn, said the Defense Ministry.

French President Emmanuel Macron, right, and Prime Minister Benjamin Netanyahu shake hands during a joint press conference at the Elysee Palace in Paris, on June 5, 2018. (Philippe Wojazer/AFP)

Prime Minister Benjamin Netanyahu on Tuesday lauded French President Emmanuel Macron for his leadership in the wake of last week's massive blast at the Beirut port.

The two leaders spoke in a phone call, during which Netanyhu "expressed Israel's willingness to give humanitarian aid" to the Lebanese population, the Prime Minister's Office said in a statement.

During the call, Netanyahu also called for the removal of Hezbollah missiles and explosive materials from populated areas. "In order to prevent disasters like the one that occurred at Beirut port, the explosives and missiles that Hezbollah has hidden must be removed from all concentrations of civilian population in Lebanon," he said.

Israel's new Foreign Minister Gabi Ashkenazi (photo credit: MIRIAM ALSTER/FLASH90)

The massive explosion in Beirut shows Hezbollah uses Lebanese civilians and cities to cover for their terrorist actions, Foreign Minister Gabi Ashkenazi told 12 ambassadors of UN Security Council member states at Israel's northern border on Tuesday.

Ashkenazi made thinly-veiled hints that Hezbollah was responsible for the blast and that the 2,750 tons of ammonium nitrate stored at the Beirut port may have belonged to the terrorist organization. Israel has long held that Hezbollah controlled the port.

"Israel cannot remain apathetic to Hezbollah's attempts to harm Israeli sovereignty and citizens," Ashkenazi warned. "Hezbollah is acting in urban and populated territories and using Lebanese citizens as human shields as we saw in the unfortunate event last week, in which hundreds of innocent Lebanese civilians were injured."

President Trump on Monday was abruptly escorted away from the White House briefing room just a few minutes after taking the podium for a press briefing, but quickly returned to tell reporters, "There was a shooting outside of the White House."

Describing what he knew about the situation, the president said it "seems" an armed person was shot by Secret Service and had been taken to the hospital. Trump said no one else was injured.

"It seems that the shooting was done by law enforcement," he said.

 

Lebanon's Hezbollah leader Sayyed Hassan Nasrallah, escorted by his bodyguards, greets his supporters at an anti-US protest in Beirut's southern suburbs, Lebanon September 17, 2012 (photo credit: REUTERS/SHARIF KARIM/FILE PHOTO)

Despite last Tuesday's explosion in Beirut,Lebanon's biggest problem is Hezbollah leader Hassan Nasrallah, Defense Minister Benny Gantz told the Knesset Foreign Affairs and Defense Committee on Monday.

"While Nasrallah is our greatest enemy to the north, he is Lebanon's biggest problem from within Lebanon," he said. "We see the tragedy that happened in Lebanon... just think about what would happen if that would be repeated with Iranian weapons in Lebanese villages. We are dealing with enemies who are operating and storing weapons in a civilian environment. If we have no choice but to fight, it might have harsh implications."

 

An image grab obtained from Lebanon's public television network Tele Liban on August 10, 2020 shows Prime Minister Hassan Diab announcing his government's resignation amid popular outrage over the deadly Beirut port explosion (Télé Liban / AFP)

BEIRUT — Lebanon's prime minister said Monday he and the entire cabinet were stepping down in the wake of the Beirut port explosion last week that triggered public fury and mass protests.

In a brief televised speech, Prime Minister Hassan Diab said that he is taking "a step back" so he can stand with the people "and fight the battle for change alongside them."

He said: "I declare today the resignation of this government. May God protect Lebanon," repeating the last phrase three times.

US Secretary of State Mike Pompeo addresses a news conference at the State Department in Washington, US, April 7, 2020. (photo credit: REUTERS/LEAH MILLIS)

WASHINGTON - The United States will introduce a resolution this week to extend the arms embargo on Iran, Secretary of State, Mike Pompeo, tweeted on Sunday. "Countries in the Middle East from the Gulf to Israel support extending the arms embargo," he added. "It is deeply important to every one of them. Arabs and Israelis are speaking with one voice, and the Security Council must listen.

"Pompeo's remarks come as Dr. Nayef F. M. Alhajraf, Secretary-General of the Gulf Cooperation Council, sent a letter to the UN Security Council in support of the move. "The GCC Secretary-General pointed out that Iran has continued to proliferate conventional weapons and arm terrorist and sectarian organizations and movements throughout the region," the GCC, which includes Saudi Arabia, the UAE, Bahrain, Oman, Kuwait, and Qatar, said in a statement.

"In the years following the adoption of UNSCR 2231 in 2015, Iran has not ceased or desisted from armed interventions in neighboring countries, directly and through organizations and movements armed and trained by Iran," the statement reads. "As such, it is inappropriate to lift the restrictions on conventional weapons' movement to and from Iran until it abandons its destabilizing activities in the region and ceases to provide weapons to terrorist and sectarian organizations."

Attorney General William Barr appears before the House Judiciary Committee on July 28. Matt McClain/Pool/Getty Images

Attorney General William Barr has promised the Justice Department will not take any action to influence the upcoming election. But Democrats and department veterans aren't so sure about that. 

In opinion pieces and letters, they warn that Barr might be preparing to spring an "October Surprise." There's one big reason for that: recent testimony from the attorney general himself. 

Democrats are monitoring the status of an investigation by prosecutor John Durham, who appears to be looking at intelligence gathering and other actions by the Obama administration in 2016. Barr tapped Durham to look into the origins of the Russia investigation in May 2019.

President Xi Jinping (R) holds talks with his Russian counterpart Vladimir Putin on the sidelines of the Second Belt and Road Forum for International Cooperation in Beijing, April 26, 2019. [Photo/Xinhua]

Russia is trying to "undermine" presumptive Democratic nominee Joe Biden's candidacy, a leading U.S. intelligence official said Friday.
 
But China and Iran want President Donald Trump to lose the election, said William Evanina, director of the National Counterintelligence and Security Center.
 
Evanina warned that "foreign states will continue to use covert and overt influence measures" to affect the presidential election.

 

Lebanese President Michel Aoun speaks during an address to the nation at the presidential palace, in Baabda, east of Beirut, Lebanon, November 21, 2019. (Dalati Nohra via AP)

Lebanese President Michel Aoun said Friday that the probe into this week's devastating blast in Beirut was investigating the option of foreign involvement, despite many commentators saying the possibility was unlikely.

"The cause has not been determined yet. There is a possibility of external interference through a rocket or bomb or other act," local media quoted Aoun as saying, according to the Reuters news agency.

IDF officers simulate war with Hezbollah (photo credit: IDF SPOKESPERSON'S UNIT)

As the IDF transitions to a more connected and digitized military as part of the "Momentum" multiyear plan, hundreds of officers have completed several brigade and battalion exercises using simulators rather than drills in the field.

Officers from the 401st Armored Brigade as well as from the Givati and Nahal infantry brigades were training when The Jerusalem Post visited IDF Training Command Headquarters at the Julis base near Ashkelon this week to watch as they virtually trained for a future war with Hezbollah.

"It's like a videogame, but these are real places where troops and officers might go," said Col. Eliav Elbaz, commander of the brigade's training base.

Supporters of Iranian Presidential candidate Ebrahim Raisi use their smartphones to follow election news in Tehran, Iran May 17, 2017. (photo credit: REUTERS)

An Iranian social media Threat Network (ITN) is winning over Sunnis and supporters in Asia, Africa and Europe, a new think tank report obtained first by The Jerusalem Post reveals.

In the report by the International Institute for Counter-Terrorism (ICT) of IDC Herzliya and by Cobweb Technologies, the findings indicate that the scope of Iran's network "is far more global than previously known."

The network has expanded significantly in the last decade and goes far beyond the usual suspects of proxies associated with Iran like Hezbollah, Shi'ites in Iraq and the Houthis in Yemen.
---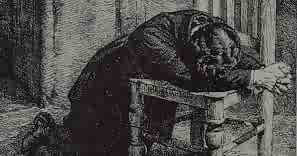 "The men who have done the most for God in this world have been early on their knees. He who fritters away the early morning, its opportunity and freshness, in other pursuits than seeking God will make poor headway seeking Him the rest of the day. If God is not first in our thoughts and efforts in the morning, He will be in the last place the remainder of the day." 
― E.M. Bounds