Top News

US Secretary of State Antony Blinken and India's Minister of External Affairs Subrahmanyam Jaishankar hold a joint news conference at Jawaharlal Nehru Bhawan (JNB) in New Delhi, India July 28, 2021 (photo credit: REUTERS)

The US, UK and Israel are all certain Iran is behind the attack on the Mercer Street ship and plan to work on a joint response to it.

Prime Minister Naftali Bennett, US Secretary of State Antony Blinken and UK Foreign Secretary Dominic Raab all made statements that Iran was behind Friday's deadly bombing off the coast of Oman, hours after Iran denied involvement, a move that the prime minister called "cowardly."

"I determine, with absolute certainty: Iran carried out the attack against the ship," Bennett stated at the start of a cabinet meeting. "The intelligence evidence for this exists, and we expect the international community will make it clear to the Iranian regime that they have made a serious mistake.

"In any case, we know how to send a message to Iran in our own way. Iran's thuggishness endangers not only Israel, but also harms global interests, namely freedom of navigation and international trade."

Top infectious disease expert Dr. Anthony Fauci responds to accusations by Sen. Rand Paul (R., Ky.) as he testifies on Capitol Hill in Washington, D.C., July 20, 2021. (J. Scott Applewhite/Reuters)

Former secretary of state Mike Pompeo is escalating his attacks on Dr. Anthony Fauci, telling National Review that the top NIH official should be removed from his post for refusing to acknowledge that the U.S. was funding dangerous virology research in China — and for continuing to defend such funding despite the events of the past year.

During several tense exchanges with Senator Rand Paul, Fauci has argued that the research being conducted in Wuhan with American dollars does not qualify as "gain-of-function," though previously published papers by Chinese scientists credit the U.S. with funding experiments designed to make bat coronaviruses more contagious, which fits the NIH's own previously published definition of gain-of-function research.

Fauci and Paul have traded blows in congressional hearings for months, but things came to a head in early July when Paul accused Fauci of lying to Congress. Fauci insisted he's never lied to Congress and said the Wuhan research "was judged by qualified staff up and down the chain as not being gain of function," citing the extremely narrow gain-of-function definition developed by the Department of Health and Human Services, rather than the one commonly used by virologists.

But the specific label is beside the point, according to Pompeo.

Vials with Pfizer-BioNTech and Moderna coronavirus disease (COVID-19) vaccine labels are seen in this illustration picture taken March 19, 2021. (photo credit: REUTERS/DADO RUVIC/ILLUSTRATION/FILE PHOTO)

Israel will launch its administering of the Moderna coronavirus vaccine on Sunday and begin "widely using" it among the Israeli population, the Health Ministry said on Friday.

The ministry had announced plans to begin allowing health funds to order and distribute the Moderna vaccine earlier in the month. On Friday, it elaborated on the protocol for the vaccine.

Until now, Israel used its Moderna doses to inoculate Palestinians who work inside Israel, but has given the Israeli population solely Pfizer after a deal was struck with the company to receive as many vaccines as Israel needed in exchange for the country providing infection and side-effect data to Pfizer.

A drone is pictured during a large-scale drone combat exercise of Army of the Islamic Republic of Iran, in Semnan, Iran January 4, 2021. Picture taken January 4, 2021 (photo credit: IRANIAN ARMY/WANA/REUTERS)

Tensions are mounting between Israel and Iran after  a ship was attacked  off the coast of Oman on Friday, with details revealing that drones were used to spread death and destruction as two were killed in the attack.

The New York Times quoted two officials, who spoke on condition of anonymity, saying: "The attack appeared to have been carried out by several unmanned Iranian drones that crashed into living quarters underneath the ship's command center, or bridge."

This appears to be a serious and complex attack that is not only a major escalation, but a new use of Iran drone technology.

Russian President Vladimir Putin (C), Commander of the Western Military District Colonel General Alexander Zhuravlyov (R) and Russian Defense Minister Sergei Shoigu after the parade of the Russian fleet as part of the Navy Day celebration, in Saint Petersburg, on July 28, 2019. (Alexey Nikolsky/Sputnik/AFP)

A narrative has emerged over the past week that Russia is fed up with Israel's ongoing aerial campaign in Syria, and is moving to change the rules of the game there to Israel's detriment.

The speculation took off in the wake of a report on Saturday by Asharq Al-Awsat. The London-based Arabic daily cited a "well-informed" Russian source who said that in June talks between US President Joe Biden and Russian President Vladimir Putin, the Kremlin received the impression that "Washington does not welcome the continuous Israeli raids," and believes Moscow can act more aggressively to foil them.

According to the unnamed source, the Russians are now supplying Syrian forces with more advanced anti-missile systems and knowhow, rendering them more effective at countering Israeli raids.

TURKEY-BACKED Syrian rebel fighters walk through a field of flowers in Idlib's southern countryside, in Syria in April (photo credit: KHALIL ASHAWI / REUTERS)

The US Department of Treasury Office of Foreign Assets Control (OFAC) sanctioned a variety of individuals and organizations in Syria on Wednesday, among them a group backed by Turkey that has carried out widespread human rights abuses. 

The sanctions came amid a group of sanctions that "eight Syrian prisons run by the Assad regime's intelligence apparatus, which have been sites of human rights abuses against political prisoners and other detainees." Of interest is the decision by the Biden administration to finally speak up about the abuses of extremist groups backed by Ankara which have been targeting Kurds and other minorities. 

This is a major change from the Trump administration, which tended to be silent on abuses of minorities in Syria, and even worked with Turkey to empower some extremist groups. 

Travelers get tested for COVID-19 at Ben-Gurion Airport, last week.Credit: Emil Salman

Israel will begin electronic monitoring of people entering the country who are obliged to quarantine, after the cabinet approved the move on Sunday. 

While the cabinet approved use of "electronic measures," the government does not plan to use tracking bracelets, but rather to encourage the use of a smartphone app.

According to the proposal by the Health and Public Security Ministries that was approved by the cabinet, anyone returning from abroad and required to self-isolate will need to use the designated app to send a one-time update to the authorities on their location, after which the state will monitor them. The state made use of this app during previous COVID outbreaks.

Israel and Iran flags (photo credit: ING IMAGE/ASAP)

Iran's Intelligence Ministry claimed that it has arrested a network of Mossad agents and seized a heavy shipment of weapons and ammunition after they entered Iran through its western border, according to Fars News Agency.

The ministry claimed that the alleged agents intended to use the weapons during the ongoing protests taking place throughout Iran in order to carry out assassinations and that Israel attempted to carry out "acts of sabotage" in various places during the recent presidential elections.

The ministry stated that the Mossad network in the area was "hit hard" after Iran managed to thwart the alleged sabotage attempts.

Alternate Prime Minister and Minister of Defense Benny Gantz attends a conference of the Israeli Television News Company in Jerusalem on March 7, 2021. (photo credit: YONATAN SINDEL/FLASH 90)

Defense Minister Benny Gantz will travel to France this week to discuss spyware sold by Israeli cyber firm NSO that was allegedly used to target French President Emmanuel Macron.

Macron's phone was on a list of targets that were possibly under surveillance by Morocco, which used NSO Group's Pegasus software, according to France's Le Monde newspaper. The French leader has called for an investigation.

Gantz will meet French Defense Minister Florence Parly on Wednesday, an official Israeli statement said.

Biden and al-Kadhimi met at the Oval Office where they discussed the 'next phase' in military operations - AP Photo

US President Joe Biden on Monday said the United States will end its combat mission in Iraq by the end of the year.

He said US counter-terrorism cooperation with Iraq would continue.

His comments came as he met with Iraqi Prime Minister Mustafa al-Kadhimi at the White House.

Biden said it would be a "new phase" for the 2,500 troops still deployed in the country.

"Our role in Iraq will be ... to be available, to continue to train, to assist, to help and to deal with ISIS as it arises but we're not going to be, by the end of the year, in a combat zone," Biden told reporters.

Chinese firms are set to build an airport and 90,000 houses in Iraq as part of a 2019 agreement for crude supply in exchange for projects, an Iraqi official was quoted as saying.

Companies from China are expected to build an airport in Nasiriyah and 90,000 houses in Sadr City, in exchange for 100,000 barrels of Iraqi crude, Zawya quoted Sabah Abdul Lateef, an adviser to the Iraqi Prime Minister, as saying.

"These projects will be carried out in line with the Iraq-China agreement after all legal issues that have faced the agreement have been resolved," said Abdul Lateef, as quoted by Zawya.
---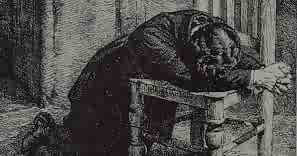 "The men who have done the most for God in this world have been early on their knees. He who fritters away the early morning, its opportunity and freshness, in other pursuits than seeking God will make poor headway seeking Him the rest of the day. If God is not first in our thoughts and efforts in the morning, He will be in the last place the remainder of the day." 
― E.M. Bounds