Top News

Tropical storm warnings were in effect along parts of the Delaware coast, up and down the New Jersey coast, for New York City, and for all of Long Island Friday morning as Tropical Storm Fay swirled northward. The storm was packing 50-mph sustained winds and was moving at a forward speed of 10 mph. AccuWeather forecasters have rated Fay a less than one on the AccuWeather RealImpact Scale for Hurricanes.

The formation of Fay late Thursday afternoon, the sixth-named storm in the Atlantic this year, added another record to the books as it is the earliest named "F" storm to form in the basin in the satellite era, which dates back to the 1960s, and added to what has been an unusually active start to the 2020 Atlantic hurricane season. 

Early on Friday morning, Fay's outer bands were bringing rain and rough surf along the coast of South Jersey. Video posted on social media showed the streets of Stone Harbor, about 40 miles south of Atlantic City, already flooded. Several coastal towns in Delaware were also dealing with flooding.

US Senator Chris Van Hollen, a Maryland Democrat, with Senator Debbie Stabenow, a Wisconsin Democrat, right, speaks during a news conference on Capitol Hill, June 16, 2020, in Washington. (AP Photo/Manuel Balce Ceneta

WASHINGTON — A coalition of progressive pro-Israel groups in the United States announced its support Thursday for a proposed Senate amendment that would ban Israel from using US military aid to annex parts of the West Bank.

Eight member organizations of the Progressive Israel Network, an umbrella association of 10 liberal Zionist groups, argued that the measure would ensure American assistance is directed toward Israel's security and not a deleterious action that would harm the prospects of peace.

"All those who value human rights and Israeli democracy, support a peaceful resolution to the Israeli-Palestinian conflict and want to see an end to decades of occupation should agree that it would be unacceptable for US tax dollars to help foot the bill for an act as extreme and destructive as unilateral annexation," they said in a statement.

A handout satellite image shows a closeup view of a building damaged by fire at the Natanz nuclear facility in Natanz, Iran July 8, 2020. (photo credit: REUTERS)

Nearly three-quarters of Iran's main centrifuge assembly hall was destroyed by the recent explosion there, Institute for Science and International Security (ISIS) president David Albright told The Jerusalem Post.

Albright indicated that this latest revelation is based on two new satellite overviews showing a much fuller picture than footage that was released last weekend, indicating that the vast majority of the centrifuge assembly hall was wiped out.

This could mean there will be increased delay to Iran's nuclear program, since it will have to recover from the incident.

HAMAS MEMBERS in Gaza. (photo credit: REUTERS)

Hamas claimed on Thursday that the arrest of two of its senior officials in the West Bank by the IDF was intended to derail Palestinian efforts to prevent Israel from applying its sovereignty to parts of the West Bank.

The two, Jamal Tawil and Hussein Abu Kwiek, were arrested during a pre-dawn IDF raid on their homes in Ramallah and its twin city of El-Bireh.Tawil, who was elected mayor of El-Bireh in 2006, has been arrested several times by the IDF during the past two decades because of his activities on behalf of Hamas.

Last year, after he went on hunger strike to protest his administrative detention, he was released from prison.

First parts of a Russian S-400 missile defense system are unloaded from a Russian plane at Murted Airport, known as Akinci Air Base, near Ankara, Turkey, July 12, 2019. (photo credit: REUTERS)

Turkey, a member of NATO, tested the Russian-made S-400 air defense system on US-made F-16 jets during a drill in November 2019, Russia's state media TASS has reported. The use of the S-400 against the F-16s was already reported last year, but the new details from Russian media appear to cement the claim and infer that something more was going on in those tests.

Russia has an interest in knowing how well its air defense performs against US warplanes. Russia's S-400 is the top tier of its numerous air defense systems. Some of these systems have been called into question due to mistakes. S-200s used by the Syrian regime shot down a Russian airplane by mistake in 2018. Iranian models of Russian systems have scored big in 2019 with the shoot-down of a US drone, but the Iranians also shot down a civilian jetliner in January.

In Syria there are questions about the radar and reliability of the S-300s and Pantsir and other systems abilities to track modern drones and fifth generational jets. Russia's Pantsirs were also destroyed by Turkish drones in battles in Idlib and Libya this year.

Alternate Prime Minister and Minister of Defense Benny Gantz at the weekly cabinet meeting, at the Ministry of Foreign Affairs in Jerusalem on June 28, 2020. (photo credit: OLIVIER FITOUSSI/FLASH90)

Defense Minister and Alternate Prime Minister Benny Gantz, as well as an entire IDF battalion, entered quarantine on Wednesday, after coming in contact with coronavirus patients, while the new cases registered in the spam of 24 hours reached the record number of 1,320.

"I feel great, and intend to continue working as usual," Gantz said, adding that he will remain in isolation until a coronavirus test and the epidemiological survey are completed. "There is no room to take risks.

"The Nachshon Battalion was forced to enter quarantine after several among its hundreds of soldiers were found positive to the virus, the Hebrew daily Israel Hayom reported. The origin of the infection might have been an individual female soldier who recently organized the birthday party attended by someone who was found sick. According to the report the soldier, who is among the identified patients, might stand trial after she recovers.

US PRESIDENT Donald Trump and Prime Minister Benjamin Netanyahu arrive to deliver joint remarks on a Middle East peace plan proposal at the White House Wednesday. (photo credit: JOSHUA ROBERTS / REUTERS)

The White House peace team is expected to further discuss how to implement its Middle East vision on Wednesday, a person familiar with the discussions told The Jerusalem Post.Sovereignty moves, in accordance with US President Donald Trump's peace plan, are "still possible" this month, the source said.

The peace team, led by Special Adviser to the US President Jared Kushner, plans to have a series of discussions following a visit to Israel last week by Special Representative for International Negotiations Avi Berkowitz and National Security Council Member Scott Leith, at the end of which Trump is expected to weigh in.Recent discussions between officials in both countries have been mostly focused on ways to cooperate in fighting COVID-19 – with both countries showing a sharp increase in cases in recent weeks – and not sovereignty, another Trump administration source said Tuesday.

Last week, Alternate Prime Minister Benny Gantz said several times any sovereignty moves must wait until Israel is done handling the pandemic and related economic crisis. Prime Minister Benjamin Netanyahu dismissed Gantz's statements, saying the Blue and White Party is not relevant to his decisions on the matter.

A drill at Rambam Health Care Campus to transform the underground car park into an emergency hospital for large numbers of coronavirus patients (courtesy of Rambam Health Care Campus)

The Health Ministry also reported a new record in daily new infections, putting the number of total confirmed cases in Israel since the start of the pandemic at 32,714.

The ministry said 1,320 cases had been confirmed throughout Tuesday between 12 a.m. and 12 a.m.

 

The U.S. reported another record single-day spike in new cases on Tuesday as outbreaks continue to rage in hot spots across the country, particularly in the South and West. Even as daily new cases continue to accelerate and the country nears 3 million total cases, President Donald Trump on Tuesday is pushing for schools across the country to reopen in the fall. 

Britain's Prime Minister Boris Johnson welcomes Israel's Prime Minister Benjamin Netanyahu outside Downing Street in London, Britain September 5, 2019 (photo credit: REUTERS/HANNAH MCKAY)

British Prime Minister Boris Johnson and Israeli Prime Minister Benjamin Netanyahu spoke on Tuesday about annexation, according to KAN news.

Johnson expressed concerns about the annexation plan and urged Netanyahu to return to negotiations with the Palestinians. The British prime minister warned that annexation could push back the chances for peace.

Netanyahu told Johnson that Israel is ready to hold negotiations on the basis of the Trump administration's peace plan, "which is a creative and realistic plan and doesn't copy the failed formulas of the past," according to a release by the Prime Minister's Office.

FBI Director Christopher Wray on Tuesday warned Americans that the Chinese government's theft of American information is taking place on so large a scale, suspected incidents make up nearly half of his bureau's counterintelligence cases.

Speaking at an event hosted by the Hudson Institute in Washington, Wray said that Chinese thefts amount to "one of the largest transfers of wealth in human history," and that the American people are the victims.

"Of the nearly 5,000 active FBI counterintelligence cases currently under way across the country, almost half are related to China," Wray said. "And at this very moment, China is working to compromise American health care organizations, pharmaceutical companies and academic institutions conducting essential COVID-19 research."

Business owners participate in an online group videochat with Prime Minister Benjamin Netanyahu on July 7, 2020 (screenshot: Channel 12)

Prime Minister Benjamin Netanyahu on Tuesday was berated by business owners angered by what they said was a lack of financial assistance from the government, as their businesses struggle amid the restrictions put in place to contain the coronavirus.

In an unprecedented Zoom meeting he initiated, Netanyahu was confronted by the owners of restaurants, bars, event halls and gyms over the limitations on their businesses and delays in the transfer of aid they were promised.

"We won't survive! No businesses will remain, sir! We're asking that you tell us, like you said at the start of the campaign, that within 48 hours the money will be with us," one of the business owners said, according to footage of the call aired by Channel 12.

George Soros / Getty Images

Two anti-Israel groups bankrolled by liberal billionaire George Soros accepted as much as $1.3 million from the Trump administration's coronavirus relief fund, public records show.

The far-left Middle East advocacy group J Street and the National Iranian American Council (NIAC), a pro-Tehran group central to Iran's propaganda efforts in America, both accepted loans from the Paycheck Protection Program.

J Street, which has consistently criticized the Trump administration for its pro-Israel agenda, received between $350,000 to $1 million for its Education Fund, a nonprofit arm that organizes educational initiatives, according to public reporting records. NIAC, a chief proponent of the Iran nuclear deal, accepted between $150,000 to $350,000 from the PPP program. Both organizations accepted the money in April.

Prime Minister Benjamin Netanyahu (right0 gives a joint statement with Egyptian Foreign Minister Sameh Shoukry prior to their meeting at his Jerusalem office on July 10, 2016. (AFP PHOTO/GALI TIBBON)

The foreign ministers of Egypt, Jordan, France and Germany on Tuesday jointly stated their vehement opposition to Israel's plan to unilaterally annex parts of the West Bank, warning that such a move could destabilize the region and would negatively affect bilateral relations with Jerusalem.

"We concur that any annexation of Palestinian territories occupied in 1967 would be a violation of international law and imperil the foundations of the peace process. We would not recognize any changes to the 1967 borders that are not agreed by both parties in the conflict," Sameh Shoukry, Ayman al-Safadi, Jean-Yves Le Drian and Heiko Maas said in a statement issued after they discussed the matter via videoconference.

"We also concur that such a step would have serious consequences for the security and stability of the region, and would constitute a major obstacle to efforts aimed at achieving a comprehensive and just peace. It could also have consequences for the relationship with Israel," they added.

Getty Images

A civil rights group is warning congressional Democrats that their opposition to an Israeli plan to take over land in the contested West Bank area may violate U.S. law and constitutes "a clear and present danger to American national security interests in the Middle East."

The Lawfare Project, a nonprofit legal group that combats anti-Semitism, wrote to House Speaker Nancy Pelosi (D., Calif.) late last week to express opposition to a recent Democrat-led letter warning Israel over its impending decision to extend sovereignty into Jewish areas of the West Bank. Rep. Alexandria Ocasio-Cortez (D., N.Y.) and a group of fellow Democrats warned Israel that the move could jeopardize critical U.S. aid money. That letter was backed by multiple organizations that promote boycotts of the Jewish state and traffic in anti-Semitic rhetoric, the Washington Free Beacon first reported last week.

The Lawfare Project letter, sent to Pelosi on July 1 and provided exclusively to the Free Beacon, argues that Israel's plan is not tantamount to an annexation of territory, as Ocasio-Cortez and her Democratic colleagues argued. Israel, the group maintains, has the proper international legal standing to extend its sovereignty into areas it already controls. So far, Pelosi has remained silent on both Israel's plan and Ocasio-Cortez's letter.

Satellite view of Israel and the Middle East (photo credit: COURTESY NASA/PUBLIC DOMAIN)

An Israeli official flagged a possible security risk on Monday following a US move to allow American providers to sell clearer satellite images of Israel and the Palestinian territories.

Under a 1997 US regulation known as the Kyl-Bingaman Amendment, satellite images of Israel and the Palestinian territories used in services like Google Earth could show items no smaller than 2 meters (6.56 ft) across.

The curb, Israel had argued, would help prevent enemies using public-domain information to spy on its sensitive sites.

Health care workers take test samples of Israelis to check if they have been infected with the coronavirus, at a Clalilt health center in Lod, on July 05, 2020. (Yossi Aloni/FLASH90)

Three key government blunders are to blame for the intensity of Israel's new COVID-19 wave, a former Health Ministry chief has claimed.

"We could have [had] a smaller second wave if we would have treated the situation better," Gabi Barbash, a former director-general of the Health Ministry, told The Times of Israel.

And he cautioned against pointing fingers at citizens for their conduct, suggesting that the buck should stop with leaders. "The public is not clear of responsibility, but I was raised in the army, with the saying 'there are no bad soldiers, there are bad commanders,'" said Barbash.
---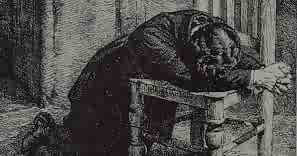 "The men who have done the most for God in this world have been early on their knees. He who fritters away the early morning, its opportunity and freshness, in other pursuits than seeking God will make poor headway seeking Him the rest of the day. If God is not first in our thoughts and efforts in the morning, He will be in the last place the remainder of the day." 
― E.M. Bounds