Top News

President Trump will hold a crucial meeting this week with his top national security and foreign policy advisers to discuss both the details of the White House's Israeli-Palestinian peace plan and the timing for its release, U.S. officials told me.

The big picture: The White House's "peace team," led by senior adviser Jared Kushner and special envoy Jason Greenblatt, has been working on the plan for the last two years. It's now basically ready, and Trump has said he wants it published sometime between December and February. But U.S. officials said the current political crisis in Israel and the imminent announcement on early elections in the country will play a role in any decision Trump makes regarding the plan's release.

US President Donald Trump and Saudi Deputy Crown Prince, left, and Saudi Defense Minister Mohammed bin Salman, who later that year became Crown Prince of Saudi Arabia, shaking hands in the State Dining Room before lunch at the White House in Washington, DC, March 14, 2017. (NICHOLAS KAMM/AFP)

US President Donald Trump said Tuesday the brutal murder of dissident journalist Jamal Khashoggi by Saudi operatives will not derail the US-Saudi relationship, in a move the American leader suggested also benefited Israel.

"We may never know all of the facts surrounding the murder of Mr Jamal Khashoggi. In any case, our relationship is with the Kingdom of Saudi Arabia," Trump said in a statement.

"They have been a great ally in our very important fight against Iran. The United States intends to remain a steadfast partner of Saudi Arabia to ensure the interests of our country, Israel and all other partners in the region," said the US president.

Iranians shout slogans during a protest in Tehran, Iran, against President Donald Trump, May 11, 2018. (photo credit: REUTERS/TASNIM NEWS AGENCY)

Iran's approach to the current nuclear standoff appears to be to outlast the Trump administration, former CIA and NSA Director Michael Hayden told The Jerusalem Post in an interview late Monday.

"The Iranians are well-served by what they are doing now - steady as you go. You got MBS [Mohammed Bin Salman] doing everything they need him to do to distract, divert and divide. The US is pulling back from support for the war in Yemen. The Europeans are still unhappy with America for leaving the [2015 Iran nuclear] deal," he said.

He added that "America is giving concessions to eight countries" from its secondary sanctions "to allow them more time to replace Iranian oil."

US Ambassador to the UN Nikki Haley speaks at a UN Security Council Meeting on the Middle East on November 19, 2018. (UN/Rick Bajornas)

WASHINGTON, DC — US Ambassador Nikki Haley challenged the United Nations' special envoy for Mideast peace over his call for both Israel and the Palestinians to exercise restraint following an upsurge in violence across the Gaza border last week, in an intense UN Security Council meeting on Monday

Haley also castigated UN member states for focusing what she deemed a disproportionate amount of its criticism against Israel, when malevolent actors like the Iranian regime get nowhere near the level of attention.

After Nickolay Mladenov, the UN's special coordinator for Middle East peace, called for both sides to use "maximum restraint," Haley accused him of "missing the mark."

"Fact," she said, "There is only one side that attacks indiscriminately. One side that targets civilians. One side that terrorizes to achieve its objectives."

 

Credit (Shutterstock.com)

The U.S. Department of State announced on Tuesday rewards of up to $5 million each for information or identification leading to the capture of the following terrorist figures: Hamas leader Saleh al-Aruri, and Hezbollah leaders Khalil Yusif Mahmoud Harb and Haytham 'Ali Tabataba'i.

Aruri is a deputy of Hamas's political bureau and a founder of the group's military wing, the Izzedine al-Qassam Brigades.

He is currently living "freely in Lebanon, where he reportedly is working with Qasem Soleimani, leader of the Iranian Islamic Revolutionary Guard Corps' Quds Force. Aruri funded and directed Hamas military operations in the West Bank and has been linked to several terrorist attacks, hijackings, and kidnappings," according to the State Department.

"Our country is not immune. In 2011, the Qods Force allegedly was involved in a plan to assassinate the Saudi Ambassador to the United States at a restaurant in Georgetown," Nathan Sales, ambassador-at-large and coordinator for counter-terrorism told the Washington Institute for Near East Policy on Tuesday. "And just this past August, the FBI arrested two people for allegedly surveilling Bah'ai and Jewish facilities in the United States. They're also suspected of collecting information about Americans who belong to an Iranian opposition group."

Jason Greenblatt and Jared Kushner. (photo credit: COURTESY/REUTERS)

WASHINGTON – The Trump administration's secretive plan for Middle East peace has at its core two primary elements: A comprehensive proposal for an Israeli-Palestinian agreement and a broader plan for diplomatic ties between the Jewish state and the Arab world.

Both have been disrupted in recent weeks, forcing the plan's architects, Jared Kushner and Jason Greenblatt, to reassess its fate.

Kushner, US President Donald Trump's son-in-law, and Greenblatt, his senior adviser, have worked on a plan for nearly two years that they themselves acknowledge will hinge on Israeli participation and Arab support. They have crafted proposals in the belief that Prime Minister Benjamin Netanyahu is a leader uniquely suited in his willingness and capacity to forge peace, and that Saudi Arabia's crown prince, Mohammed bin Salman, has demonstrated an exceptional interest in making it happen.

But the murder of Jamal Khashoggi, a Saudi dissident with US residency who wrote columns for a major American newspaper, and the near-collapse of Netanyahu's governing coalition, which will likely lead to early elections, have dealt two consecutive blows to that paradigm.

Prime Minister Benjamin Netanyahu speaks during a press conference at the Defense Minister in Tel Aviv, on November 18, 2018. (Tomer Neuberg/Flash90)

Prime Minister Benjamin Netanyahu​ announced Sunday night that he will take on the post of defense minister following Avigdor Liberman's resignation, rejected calls for new elections, and said that Israel was in the midst of a military campaign, during which "you don't play politics."

During a highly anticipated speech delivered at the Defense Ministry headquarters in Tel Aviv, which coincided with Israel's main nightly news broadcasts​, Netanyahu said it would be wrong and "irresponsible" to bring down the government and force new elections during "one of our most difficult security periods."

"We are in them midst of a military campaign, and you don't leave during a campaign, you don't play with politics," he said, in a stinging critique of Liberman, who resigned last week, and Education Minister Naftali Bennett, who is threatening to follow suit. "The security of the state is above all else," Netanyahu said.

Leader of Hamas in Gaza, Yahya Sinwar (centre), with his son during a Hamas festival in Khan Younis in the southern Gaza Strip in 2016 - Getty Images

At a rally in memory of Hamas fighters killed in Gaza last week, Hamas leader in the Gaza Strip Yahya Sinwar draws a pistol and threatens Israel once again: 'The first barrage to hit Tel Aviv will surprise Israel'; Arab media reports progress in negotiations for POWs and MIAs exchange; delegation of senior Egyptian intelligence officials leave Gaza.

Hamas and Islamic Jihad continued to threaten Israel over the weekend despite the latest ceasefire agreement, as a delegation of senior Egyptian intelligence officials left the Gaza Strip after holding talks about a broader arrangement between the warring sides. 

During a memorial service for Hamas fighters killed in the firefight that erupted after the Palestinians uncovered a secret IDF mission in Gaza last week, Hamas leader in the Gaza Strip Yahya Sinwar pulled out a gun—which he claimed belongs to an IDF soldier who participated in the operation—and declared: "Next time, the barrage of rockets will reach Tel Aviv and its surrounding area."

Syrian Democratic Forces and U.S. troops are seen during a patrol near Turkish border in Hasakah, Syria November 4, 2018. (photo credit: REUTERS/RODI SAID)

The United States is laying the groundwork for a long-term commitment to eastern Syria that will include "stabilization" after the defeat of Islamic State and also the demand that "Iranian-commanded forces" leave Syria before the US withdraws. Over the last six months, this policy has increasingly crystalized. It was finally spelled out by US special representative for Syria engagement James Jeffrey at the end of last week.

US intervention in Syria to target Islamic State began in September 2014 to stop the extremists from taking the Kurdish city of Kobani. By April 2016, the US support for the Kurdish People's Protection Units and the Syrian Democratic Forces, the main partner force fighting ISIS, had expanded to include hundreds of US special forces and teams assisting the effort on the ground. The US presence expanded during the battle to liberate Raqqa in the summer and fall of 2017.

Over the summer, rumors and then statements began to emerge that the US presence in Syria would remain until Iran leaves. In September, National Security Advisor John Bolton said, "we're not going to leave as long as Iranian troops are outside Iranian borders."

Finance Minister Moshe Kahlon (r) and Education Minister Naftali Bennett, at a press conference regarding the reduction in vacation days in the education system at the Finance Ministry in Jerusalem on January 8, 2018. (Hadas Parush/Flash90)

Party leaders Naftali Bennett, head of the Jewish Home party, and Kulanu chair Moshe Kahlon, both significant members of Prime Minister Benjamin Netanyahu's Likud-led coalition, have agreed to push for national elections to be held on March 26, 2019, Hadashot news reported Saturday night.

The report came as both Bennett and Kahlon voiced their clear support on Saturday for a national vote well ahead of November 2019, when the current government's term is set to end.

Each argued in separate interviews aired Saturday that the sudden resignation last week of Avigdor Liberman as defense minister over the Gaza ceasefire, and the departure of his Yisrael Beytenu party from the coalition, leaving it with a 61-59 majority in the 120-seat Knesset, left the government untenably weakened and new elections are warranted.

US President Donald Trump speaks to the media as he views damage from wildfires in Paradise, California on November 17, 2018.(SAUL LOEB / AFP)

WASHINGTON — The Trump administration denied on Saturday that it had reached a final determination in the death of Saudi writer Jamal Khashoggi.

After President Donald Trump called his CIA chief and top diplomat from Air Force One as he flew to survey wildfire damage in California, the State Department released a statement saying "recent reports indicating that the US government has made a final conclusion are inaccurate."

American intelligence agencies have concluded that Saudi Crown Prince Mohammed bin Salman ordered the killing in the Saudi Consulate in Turkey, according to the US official familiar with that assessment. The official was not authorized to discuss the matter publicly and spoke only condition of anonymity Friday. The conclusion was first reported by The Washington Post.

The Saudi government has denied the claim.

 
---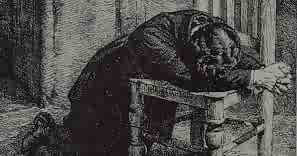 "The men who have done the most for God in this world have been early on their knees. He who fritters away the early morning, its opportunity and freshness, in other pursuits than seeking God will make poor headway seeking Him the rest of the day. If God is not first in our thoughts and efforts in the morning, He will be in the last place the remainder of the day." 
― E.M. Bounds