Top News

US President Joe Biden (left) and Iran Supreme Leader Ali Khamenei. (Collage, AP)

Iran on Sunday rebuffed an offer from the European Union to hold informal direct talks with the EU and US on Tehran's nuclear program. US President Joe Biden's administration had accepted in principle.

"Considering the recent positions and actions of the United States and the three European countries, [Iran] does not consider the time suitable to hold the informal meeting proposed by the European coordinator," foreign ministry spokesman Saeed Khatibzadeh said in a statement.

Khatibzadeh said the first necessary step was the removal of sanctions placed on Iran by the previous US administration. "There has still been no change in the US positions and behavior yet," he added, saying the Biden administration has continued "Trump's failed policy of maximum pressure."

The rebels did not immediately claim responsibility for any of the attacks. (Representational)

 Multiple blasts shook Riyadh on Saturday as Saudi state television reported that a missile attack launched by Yemen's Huthi rebels had been thwarted.

The Iran-backed Huthis have escalated attacks on the kingdom, while they step up an offensive to seize the Saudi-backed Yemeni government's last northern stronghold of Marib. 

The Saudi-led military coalition thwarted a "Huthi ballistic missile attack" targeting Riyadh, the state-run Ekhbariya television said, without specifying the number of missiles intercepted.

Albert Bourla, Pfizer Gian Ehrenzeller | Keystone | AP

Pfizer CEO Albert Bourla on Friday said that Israel "has become the world's lab" for his company's coronavirus vaccine.

In an interview with NBC News, Bourla said, "I believe Israel has become the world's lab right now because they are using only our vaccine at this state and they have vaccinated a very big part of their population, so we can study both economy and health indices."

"What we've seen is that the vaccine efficacy in real-world data is getting higher as we speak, following the second vaccination, so seven days compared to 14 days post-second vaccination, there is a difference in efficacy," he added.

Police patrol the Mahane Yehuda market, as they enforce a night curfew during Purim, Jerusalem February 27, 2021. (Olivier Fitoussi/Flash90)

Police set up checkpoints around Jerusalem on Saturday night to prevent revelers from traveling to the city for the final day of Purim celebrations, which are barred under coronavirus lockdown restrictions.

Authorities also halted all public transportation to and from Jerusalem from Saturday night until Sunday night on the third night of a nationwide curfew to prevent gatherings during the holiday.

Police have broken up around 200 parties across the country since the holiday started on Thursday, but likely missed hundreds of others, Channel 12 reported.

Fox News photo

The Combined Joint Task Force-Operation Inherent Resolve has raised the threat level for US service members in Iraq, while US contractors at Balad Air Base were put on high alert fearing a response to US airstrikes in Syria, two sources familiar with the move tell Fox News.

Increasing force protection posture may last several days and is considered a routine precaution given current conditions on the ground.

"Protection of coalition troops is the #1 priority, so taking force protection levels higher is wise and prudent," a source told Fox News.

Leaders from the European Union's (EU) 27-member states came to together for a virtual summit on Thursday with the aim of solving pressing coronavirus-related health and logistical problems confronting the bloc.

Member state politicians used the meeting to discuss approaches to speeding up the delivery of vaccines, the implementation and use of vaccine passports and the potential for conflict arising from national border closings.

Perhaps the most important short-term announcement to emerge from the meeting was that of "convergence" around the concept of a vaccine passport.

Speaking at a press conference alongside European Commission President Ursula von der Leyen, European Council President Charles Michel said Europeans and their leaders "need to face the truth" about the difficulty of the task at hand but said hope was on the horizon.

Rooftops of Yazd on a sunny winter day in Iran. (photo credit: GETTY IMAGES)

Iran is threatening to end a deal struck with the UN nuclear watchdog last weekend temporarily salvaging much monitoring of its activities if the agency's board endorses a US-led push to criticize Tehran next week, an Iranian position paper shows.

Tehran this week scaled back cooperation with the International Atomic Energy Agency, ending extra inspection measures introduced by its 2015 nuclear accord with major powers. It was the latest of many steps retaliating for US sanctions reimposed after the United States pulled out of that agreement in 2018. 

Iran and US President Joe Biden's administration are now locked in a standoff over who should move first to save the unraveling 2015 deal. Tehran says Washington should lift sanctions first. Biden wants Iran to undo its many retaliatory breaches of the deal's nuclear restrictions first.

 

Illustrative: A picture obtained by AFP from Iranian News Agency ISNA on June 13, 2019, shows fire and smoke billowing from a tanker said to have been attacked in the waters of the Gulf of Oman, near the Strait of Hormuz. (ISNA/AFP)

DUBAI, United Arab Emirates (AP) — An explosion struck an Israeli-owned cargo ship sailing out of the Middle East on Friday, an unexplained blast renewing concerns about ship security amid escalating tensions between the US and Iran.

The crew and vessel were safe, according to the United Kingdom Maritime Trade Operations, which is run by the British navy. The explosion forced the vessel to head to the nearest port.

The site of the blast, the Gulf of Oman, saw a series of explosions in 2019 that the US Navy blamed on Iran against the backdrop of steeply rising threats between former President Donald Trump and Iranian leaders. Tehran denied the accusations, which came after Trump abandoned Tehran's 2015 nuclear deal with world powers and reimposed harsh sanctions on the country.

Illustrative: Explosions are seen in the Syrian town of Salamiyah on June 24 after an airstrike (video screenshot)

The United States on Thursday reportedly carried out an airstrike against Iran-backed forces in Syria, in a raid approved by US President Joe Biden.

Two US officials confirmed the strike to the Reuters news agency. 

The location of the airstrike was not disclosed in the report. It was not immediately clear if there were casualties in the raid, which followed three attacks targeting the American presence in Iraq.

Fox News photo

Citizens United on Thursday rolled out a new anti-Biden campaign in an effort to "fight back" against President Biden's agenda and defend the "successful America first policies" of former President Trump. 

Citizens United, the conservative nonprofit famous for its role in loosening campaign finance restrictions, is set to introduce the new project at the Conservative Political Action Conference (CPAC) in Orlando, Fla., which begins on Thursday. 

Citizens United President David Bossie told Fox News that Citizens United's new StopBidenAgenda.com is an effort to "fight back." 

Protest over the COVID-19 vaccine and the green passport program near HaBima Theater in Tel Aviv, Feb. 24, 2021. (photo credit: AVSHALOM SASSONI/MAARIV)

Demonstrators gathered in Tel Aviv on Wednesday to protest against forced vaccination and the green passport program which allows vaccinated individuals and recovered COVID-19 patients to take part in certain activities, including attending mass gatherings. 

Among the speakers at the rally, which drew a crowd in the hundreds, were lawyer Oren Pasternak, the main organizer of the event, and Tamir Hefatz, a founder of Higayon Habari (Common Sense Model). Arieh Avni, founder of the Rapeh (Only Health) Party was also present, as were some of the party's candidates.

Speakers and protestors alike called for more "government transparency," and to "stop tyranny." The protesters demanded that the government remove a 30-year embargo on the details of the Constitution Committee's meetings on coronavirus restrictions and cancel the green passport initiative, which they say leads to a two-tier system within Israeli society: a privileged "vaccinated class" and an lower class of those who can't get the vaccine, or don't want to. 

FILE - In this Nov. 24, 2020, file photo President-elect Joe Biden listens as his Secretary of State nominee Tony Blinken speaks at The Queen theater in Wilmington, Del. (AP Photo/Carolyn Kaster, File)

WASHINGTON (AP) — The Biden administration is moving slowly but surely toward reengaging with the Palestinians after a near total absence of official contact during former President Donald Trump's four years in office.

As American officials plan steps to restore direct ties with the Palestinian leadership, Biden's national security team is taking steps to restore relations that had been severed while Trump pursued a Mideast policy focused largely around Israel, America's closest partner in the region. 

On Tuesday, for the second time in two days, Biden's administration categorically embraced a two-state solution to the Israeli-Palestinian conflict, something that Trump had been purposefully vague about while slashing aid to the Palestinians and taking steps to support Israel's claims to land that the Palestinians want for an independent state.

PEOPLE GATHER around the water nuclear reactor at Arak, Iran, in December 2019. (photo credit: WANA NEWS AGENCY/REUTERS)

 Iran's decision to block snap inspections by the International Atomic Energy Agency is dangerous and a violation of the Iran deal, the European countries party to that deal, known as the E3, said on Tuesday.

The foreign ministers of France, Germany and the UK said they "deeply regret" that Iran suspended what is known as the Additional Protocol of the Joint Comprehensive Plan of Action, as the 2015 Iran deal is called. 

"Iran's actions are a further violation of its commitments under the JCPOA and significantly reduces safeguards oversight by the IAEA," they stated. "The E3 are united in underlining the dangerous nature of this decision."

Fox News Photo

National Institute of Allergy and Infectious Diseases (NIAID) Director Anthony Fauci's often inconsistent comments and mixed messages on the coronavirus pandemic are prompting renewed scrutiny as debate rages over reopening schools and businesses nearly a year after the lockdowns started.

"Dr. Fauci is a very good public-health official. His job is to advise policy makers and inform the public," Sen. Marco Rubio, R-Fla., said on Tuesday. "But his job is NOT to decide what we can do, where we can go or which places can open or close And his job is NOT to mislead or scare us into doing the 'right things.'"

"Why should we trust Fauci with a national plan? Back in March, Fauci famously told Americans, 'There's no reason to be walking around with a mask,'" wrote David Harsanyi in the National Review. "(Fauci now says we should wear two masks. No thanks, Dad.)"

MK Haim Katz during a panel discussion on the transfer of data on unvaccinated residents to municipalities, at the Knesset on February 23, 2021 (Screen grab/Knesset channel)

The Knesset Labor, Welfare, and Health Committee approved the bill for its second and third readings in parliament after changing one aspect of the bill so that details of those who are fully vaccinated will not be given to the local authorities. 

"Hopefully in the next step they will tell those who have not been vaccinated that they should not come to work," said committee chair MK Haim Katz, referring to other legislation under consideration. "If that were the case, we would be out of [the pandemic] and not still in it."

Supreme Leader Ayatollah Ali Khamenei speaks during a meeting with army's air force and air defense staff in Tehran, Iran, February 7, 2021 (Official Website of the Office of the Iranian Supreme Leader via AP)

Iranian Supreme Leader Ayotallah Ali Khamenei claimed Monday that his country has no interest in a nuclear weapon, but said that if it wanted one, no one — including Israel — could prevent it.

Khamanei also said Iran could increase uranium enrichment to 60 percent, in the latest sign of the Islamic Republic stepping away from the 2015 nuclear deal, as the Biden administration seeks to revive the accord rejected by former US president Donald Trump.

"That international Zionist clown has said they won't allow Iran to produce nuclear weapons. First of all, if we had any such intention, even those more powerful than him wouldn't be able to stop us," Khamenei wrote on his Twitter account, in apparent reference to Israel's Prime Minister Benjamin Netanyahu.

Iranian Foreign Minister Mohammad Javad Zarif attends a forum titled "Common Security in the Islamic World" in Kuala Lumpur, Malaysia, in August. (AP)

Biden administration officials, including John Kerry and Robert Malley, had meetings with Iranian Foreign Minister Javad Zarif during the Trump administration that were orchestrated to undermine President Biden's predecessor, a recent report from The Washington Times claims.

Zarif held meetings with Obama administration veterans who could return to power "to devise a political strategy to undermine the Trump administration" and usher in softer diplomacy between the U.S. and Iran, according to an unnamed former senior U.S. official cited by The Washington Times.

The official was discussing face-to-face meetings between Zarif and influential Democrats in 2017, 2018 and 2019, according to The Washington Times.

Janet Yellen - Leah Millis | Reuters

 Treasury Secretary Janet Yellen signaled the Biden administration supports research into the viability of a digital dollar, a shift from the lack of enthusiasm shown for the concept under her predecessor, Steven Mnuchin.

"It makes sense for central banks to be looking at" issuing sovereign digital currencies, Yellen said at a virtual conference on Monday hosted by the New York Times.

She said a digital version of the dollar could help address hurdles to financial inclusion in the U.S. among low-income households.

"Too many Americans don't have access to easy payments systems and banking accounts, and I think this is something that a digital dollar, a central bank digital currency, could help with," she said. "It could result in faster, safer and cheaper payments, which I think are important goals."

US Secretary of State Antony Blinken (L) and Foreign Minister Gabi Ashkenazi. (Collage/AP)

US Secretary of State Antony Blinken spoke Monday with Israeli Foreign Minister Gabi Ashkenazi, reiterating the Biden administration's belief that a two-state solution to the conflict with the Palestinians is the only way to maintain both Israel's Jewish and democratic character.

The conversation was the third between the two top diplomats in under a month.

"The Secretary also emphasized the Biden administration's belief that the two-state solution is the best way to ensure Israel's future as a Jewish and democratic state, living in peace alongside a viable and democratic Palestinian state," State Department Ned Price said in a statement.
---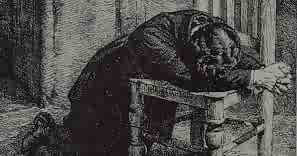 "The men who have done the most for God in this world have been early on their knees. He who fritters away the early morning, its opportunity and freshness, in other pursuits than seeking God will make poor headway seeking Him the rest of the day. If God is not first in our thoughts and efforts in the morning, He will be in the last place the remainder of the day." 
― E.M. Bounds