Top News

Left: US President-elect Joe Biden on January 14, 2021, in Wilmington, Delaware (AP Photo/Matt Slocum); Right: Iranian President Hassan Rouhani speaks in a meeting in Tehran, Iran, December 9, 2020. (Iranian Presidency Office via AP)

Israeli television on Wednesday reported that Jerusalem is warning an American return to the former terms of the nuclear deal with Iran under President Joe Biden could lead the countries to a crisis in relations.

Channel 12 news cited "a very senior Israeli official" as saying: "If Biden adopts Obama's plan, we will have nothing to talk about with him." The official was referencing the Joint Comprehensive Plan of Action signed by former president Barack Obama in 2015. 

The official did not elaborate further.

Social media giants crossed a threshold in banning President Donald Trump and an array of his supporters -- and now face a quandary on defining their efforts to remain politically neutral while promoting democracy and free speech.

After Jan. 6, with its unprecedented violence in the seat of Congress, Trump was banned for allegedly inciting the rioters -- on platforms including Facebook, Twitter, Google-owned YouTube and Snapchat. The alternative network Parler, which drew many Trump backers, was forced offline by Amazon's web services unit.

The bans broke new ground for internet firms but also shattered the longstanding notion that they are simply neutral platforms open for all to express any views.

View of the closed-down stores in the Givatayim Mall during a nationwide lockdown, January 18, 2021. (Miriam Alster/Flash90)

Government ministers on Tuesday voted to extend the national lockdown by an additional 10 days, as Israel saw its highest-yet coronavirus infection rates since the start of the pandemic.

The lockdown, already in its third week, was due to end automatically on Thursday night had an extension not been issued. Following the unanimous cabinet decision, is it is now scheduled to end on January 31.

In light of recent high infection rates, extending the closure was also supported by ultra-Orthodox ministers who had previously been hesitant to apply lockdown measures due to the impact they have on prayer services and other aspects of the community's daily life.

Big Tech companies are going to collude together to clamp down on conservative speech, The Federalist's Ben Domenech said on Monday.

"Well, look, I think that it's interesting that they're kind of saying the soft part loud now, about opinions they've been keeping to themselves for a while," Domenech told "Fox & Friends." 

"As a tryout for AOC's ministry of truth, I think that that was a pretty good performance, but in this instance, I think that we have to see here, what's really going on which is that Big Tech wants to broaden this crackdown in a lot of different ways and bring a lot of different corporations along with them," Domenech said. 

Colin Kahl / Getty Images

Joe Biden's pick for a top Pentagon post works at a research center partnered with China's Peking University, a school that has long been eyed as a security risk by western intelligence.

Colin Kahl, whom Biden tapped for undersecretary of defense for policy, has served as a senior fellow at the Freeman Spogli Institute for International Studies at Stanford University since the beginning of 2018. The institute oversees the Stanford Center at Peking University in northern Beijing, which opened in 2012.

Peking University, which is run by former Beijing spy chief Qiu Shuiping and has been linked to multiple espionage cases in the United States, recently updated its charter to require loyalty to the Chinese Communist Party, according to an NPR report. The school has also been ramping up its student and faculty surveillance system in what China watchers see as part of the government's broader crackdown on independent scholarship.

Russian Foreign Minister Sergey Lavrov listens as Serbia's President Aleksandar Vucic speaks during a joint press conference in Belgrade, Serbia, Thursday, June 18, 2020. (AP Photo/Darko Vojinovic)

Russian Foreign Minister Sergey Lavrov spoke out against Israeli airstrikes against Iran-linked sites in Syria on Monday, saying Jerusalem should instead provide Moscow with intelligence about such threats so that it can "neutralize" them.

"If Israel is really forced to respond to threats to the Israeli security coming from the Syrian territory, we have told our Israeli colleagues many times: if you see such threats please give us the information," Lavrov said at a press conference, according to the Kremlin's Sputnik news site.

The comments came less than a week after Israel reportedly launched a large series of major airstrikes on Iran-linked targets in eastern Syria. In the past, Russia has used far harsher language to reproach the Israel Defense Forces for its airstrikes against Iranian and Syrian targets in Syria.

Sean Casten

WASHINGTON DC - The name of a Congressional member that represents Illinois' 6th CD - which includes what was once known as America's center of Christian Evangelism, Wheaton College, where the late evangelist Billy Graham attended college - is included among a group demanding President Joe Biden and VP Kamala Harris remove Christian influence from the nation's culture. 

"We urge you to lead our nation on a path that revives the Founders' vision of religious freedom in our government and promotes a unifying patriotic pluralism—not dogmatic religious chauvinism—in American society," states the Secular Democrats of America within a 28-page list of demands. "We believe that this is a moment not only to enact policies to advance constitutional secularism but to position the Democratic Party to take back the mantle of religious freedom and pluralism from the Republican Party." 

The document, presented to the Biden-Harris transition team by Representatives Jamie Raskin and Jared Huffman, was endorsed by Representative Jerry McNerney. Those three are listed as founding members of the Congressional Freethought Caucus - one of which is Illinois Congress member Sean Casten (IL-6).

President Donald Trump's personal lawyer Rudy Giuliani speaks as Trump supporters gather by the White House ahead of the certification of the results of the 2020 U.S. presidential election in Washington, Jan. 6, 2021. - Jim Bourg/Reuters, FILE

President Donald Trump's personal attorney Rudy Giuliani tells ABC News he's working as part of the president's defense team in his upcoming second impeachment trial -- and that he's prepared to argue that the president's claims of widespread voter fraud did not constitute incitement to violence because the widely-debunked claims are true.

"I'm involved right now … that's what I'm working on," Giuliani told ABC News Chief White House Correspondent Jonathan Karl. 

A few hours later, Giuliani -- who led the president's efforts to overturn the 2020 election results -- was spotted at the White House.

Anita Dunn / YouTube Screenshot

President-elect Joe Biden will tap Anita Dunn, an Obama-administration alumna who praised Chinese communist leader Mao Zedong's political philosophy, for senior White House adviser, Axios reported Friday. 

Dunn's last stint in the White House ended after just seven months, when she resigned after former Fox News anchor Glenn Beck aired a clip of the then-communications director saying Mao was one of her "favorite political philosophers."

Dunn worked as senior adviser for the Biden campaign from 2019 until last spring when she took over its operations following a disastrous Iowa caucus showing. She then became co-chair of Biden's transition team after his victory in November.

 

A missile unveiled by Iran is launched in an unknown location in Iran in this picture received by Reuters on August 20, 2020 (photo credit: WANA NEWS AGENCY/REUTERS)

A massive Iranian missile drill showcasing long range missiles, drones and other weapons is taking place this weekend and serves as a message to Gulf countries, the US and Israel.

It comes a year after Iran launched ballistic missiles at US forces in Iraq and follows Tehran's sending of missile technology to Iraq, Syria, Lebanon and Yemen in recent years.

A report said that Iran used drones to attack a missile defense system and then fired a barrage of Zolfaghar, Zelzal and Dezful ballistic missiles. The drones were supposed to neutralize air defenses for the incoming missiles.

Left: US President-elect Joe Biden on Jan. 14, 2021, in Wilmington, Delaware (AP Photo/Matt Slocum); Right: Iranian President Hassan Rouhani speaks in a meeting in Tehran, Iran, Dec. 9, 2020 (Iranian Presidency Office via AP)

Officials in the incoming Biden administration have already begun holding quiet talks with Iran on a return to the 2015 nuclear deal, and have updated Israel on those conversations, Channel 12 News reported Saturday.

The network gave no sourcing for the report, and no details on what was allegedly discussed.

US President-elect Joe Biden has indicated his desire to return to the accord, while Israel is pushing for any return to the deal to include fresh limitations on Iran's ballistic missile program and support for terror and destabilization around the world.

The aircraft carrier USS Nimitz (CVN 68) steams ahead while participating in Malabar 2020 in the North Arabian Sea. (U.S. Navy photo by Mass Communication Specialist 3rd Class Keenan Daniels)

Long-range missiles from Iran splashed down close to a commercial ship in the Indian Ocean Saturday and 100 miles from the Nimitz aircraft carrier strike group, Fox News has learned, in the latest example of rising tensions in the region.

U.S. officials say at least one of the missiles landed 20 miles from the commercial vessel but refused to offer more specifics about the ship, citing privacy concerns. The officials requested anonymity to discuss sensitive intelligence. 

Iran tests missiles frequently. Senior U.S. military officials say 100 miles was a long way from the aircraft carrier USS Nimitz. Another source says these missiles did not cause alarm, and this was a fairly standard routine exercise. 

Twenty miles near a commercial vessel is more concerning, but not seen as a threat by the U.S. military, another source said.

Illustrative: Israeli paratroopers and US soldiers from the 2nd Battalion, 6th Marine Regiment take part in training during the joint Israeli-US military Juniper Cobra exercise at the Tzeelim urban warfare training center in southern Israel, March 12, 2018. (Jack Guez/AFP)

With a nod to Israel's increasingly normalized relations with the Arab world, the Pentagon is reorganizing its global command structure to include the Jewish state in the military sphere managed by US Central Command, which includes other Middle East countries.

The move will allow for greater collaboration against Iran, the primary regional foe of Israel, the US and some Arab countries. 

Israel for decades had been in the sphere of European Command because of its hostile relations with many Arab countries, a condition that was viewed as making it difficult for Central Command to do business with both Israel and the Arab world. 
 

Microsoft is part of a coalition of technology and health organizations working on the development of a digital COVID-19 vaccination passport that could be used by businesses and countries to enforce mandatory inoculation.

Announced Thursday, the Vaccination Credential Initiative aims to enable people to "demonstrate their health status to safely return to travel, work, school and life while protecting their data privacy," the Financial Times reported. 

Oracle and the Mayo Clinic also are part of the coalition, which is working with technology created by The Commons Project in partnership with the Rockefeller Foundation.

People who have been vaccinated for the coronavirus currently receive a piece of paper to document their vaccination, Paul Meyer, the chief executive of The Commons Project, told the Financial Times.

A healthcare worker administers a Covid-19 vaccine at Clalit Health Services, in the ultra-Orthodox Israeli city of Bnei Brak, on January 6, 2021. JACK GUEZ | AFP | Getty Images

Essentially an immunity passport announced by the Ministry of Health earlier this week, the "green booklet" would be given to people who've received two doses of the vaccine.

"The Ministry of Health will issue the vaccine certificate after receiving the second dose," Israel's Health Ministry said on its website. "It will take effect 7 days later, not counting the day of vaccine administration."

The booklet would offer vaccinated individuals significant freedom from Covid-19 safety restrictions. People holding it would no longer have to do the following:

Go into isolation after coming in contact with an infected person.

Go into isolation after international traveling to a Covid "red zone," or countries with very high infection rates.

Have to be tested before entering certain touristy areas, known as "green islands."

 

In this photo released on January 15, 2021, by the Iranian Revolutionary Guard, missiles are launched in a drill in Iran. Iran's paramilitary Revolutionary Guard forces on Friday held a military exercise involving ballistic missiles and drones in the country's central desert, state TV reported, amid heightened tensions over Tehran's nuclear program and a US pressure campaign against the Islamic Republic. (Iranian Revolutionary Guard/Sepahnews via AP)

Iran's Islamic Revolutionary Guard Corps forces on Friday held a military exercise involving ballistic missiles and drones in the country's central desert, state TV reported, amid heightened tensions over Tehran's nuclear program and a US pressure campaign against the Islamic Republic.

In the first phase of the drill Friday morning, the Guard's aerospace division launched several surface-to-surface ballistic missiles against simulated enemy bases, state TV reported. It said the drill included Zolfaghar and Dezful solid-fuel ballistic missiles. Bomb-carrying drones were also deployed. The Dezful, a version of the Zolfaghar, has a 700-kilometer (430-mile) range and 450-kilogram (992-pound) warhead. 

Iran has missile capability of up to 2,000 kilometers (1,250 miles), far enough to reach archenemy Israel and US military bases in the region. Last January, after the US killed a top Iranian general in Baghdad, Tehran retaliated by firing a barrage of ballistic missiles at two Iraqi bases housing US troops, resulting in brain concussion injuries to dozens of them.

An F-35 fighter jet at the Nevatim Air Base in southern Israel from the United States on July 14, 2019. (Israel Defense Forces)

The Israel Defense Forces is drawing up plans for an attack on Iran's nuclear program, the Israel Hayom daily reported Thursday in a front-page article.

The newspaper said that IDF Chief of Staff Aviv Kohavi has asked for three alternate proposals to derail Tehran's program, without elaborating on them. It only indicated one of the proposals is a military strike, noting that such a plan would require a significant budgetary boost for the Israeli military. 

Iran resumed enriching uranium to 20 percent last week, well in excess of the threshold set out in its landmark 2015 nuclear deal with world powers and a short technical jump from the 90% level of enrichment needed to produce weapons.

The footage clearly shows a US Navy Ohio Class submarine. The USS Georgia (insert) sailed into the Persian Gulf on December 21 2020.

Iranian media has shown footage of a submerged US Navy submarine allegedly taken in the vicinity an Iranian Navy training exercise near the Strait of Hormuz. The footage, shared on social media by Twitter user Aurora Intel, was taken from an Iranian Navy SH-3 Sea King helicopter:

It appears to show an Ohio Class cruise missile submarine (SSGN). The location and timing makes this almost certainly the USS Georgia (SSGN 729}.

The USS Georgia transited into the Persian Gulf via the Strait of Hormuz on December 21, escorted by US Navy cruisers and patrol boats. The inbound transit was made on the surface.

The circumstances of the shallow pass are unclear. The submarine is shown at periscope depth. A single DDS (dry deck shelter) is seen on the port side of the casing behind the sail. This hangar can carry SEAL Delivery Vehicles (SDVs) used by the US Navy SEALs.

Moderna CEO Stephane Bancel Steven Ferdman | Getty Images

Stephane Bancel, CEO of Covid-19 vaccine maker Moderna, warned Wednesday that the virus will be around "forever."
 
Public health officials and infectious disease experts have said there is a high likelihood that Covid-19 will become an endemic disease, meaning it will be present at all times, though likely at lower levels than it is now.
 
"SARS-CoV-2 is not going away," Bancel said during a panel discussion at the JPMorgan Healthcare Conference.

 

This combination of photos shows US Secretary of State Mike Pompeo (L) and Mossad chief Yossi Cohen. (Saul Loeb/Pool via AP and Miriam Alster/Flash90)

A senior US intelligence official on Wednesday said airstrikes in eastern Syria on Iranian-linked targets the previous night were carried out by Israel with intelligence provided by the United States.

The remarks by the official after the attack marked a rare incidence of publicized cooperation between the two countries over choosing targets in Syria.

The US official, who requested anonymity to speak about sensitive national security matters, said the strikes targeted a series of warehouses near the Iraqi border that were being used in a pipeline to store and stage Iranian weapons.
---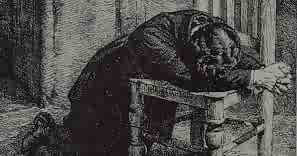 "The men who have done the most for God in this world have been early on their knees. He who fritters away the early morning, its opportunity and freshness, in other pursuits than seeking God will make poor headway seeking Him the rest of the day. If God is not first in our thoughts and efforts in the morning, He will be in the last place the remainder of the day." 
― E.M. Bounds