Top News

Trump slams the Iranian regime during his UN address, saying it "masks a corrupt dictatorship behind the false guise of democracy."

Iran "speaks openly of mass murder, death to America, destruction to Israel," he says, adding that the country's chief exports are "violence, bloodshed and chaos."

"Rather than use its resources to improve Iranian lives, its oil profits go to Hezbollah and other terror groups that kill innocent Muslim and attack their Arab and Israeli neighbors," he says.

Money also goes to "shore up Bashar Assad's dictaorship, fuel Yemen's civil war and undermine peace in the entire Middle East," he adds.

Prime Minister Benjamin Netanyahu, left, meets with Egyptian President Abdel Fattah el-Sissi, right, in New York on September 19, 2017 (Avi Ohayun)

In meeting publicly with Prime Minister Benjamin Netanyahu, Egyptian President Abdel-Fattah el-Sissi has once again proved that he is the bravest Arab leader in the region.

Sissi dared to do what other Arab heads will only do under the radar — sit down with Israeli leaders, among them Netanyahu and Defense Minister Avigdor Liberman.

Netanyahu and Sissi's meeting on Monday night on the sidelines of the United Nations General Assembly in New York provides a clear indication that at the moment Sissi feels confident enough of his position in Egypt and the Arab world to publicly reveal that such an event took place.

A statement from Sissi's office said the talks focused on "resuming negotiations between the Israeli and Palestinian sides to reach a comprehensive solution."

The two leaders discussed "ways to resume the peace process and establish a Palestinian state," the statement said.

The wicked 2017 hurricane season began delivering more punishing blows Tuesday as Hurricane Maria raked across the Caribbean with "potentially catastrophic" winds of 160 mph. To the north, Hurricane Jose churned on a path to brush the Northeast coast with raging surf and potentially damaging gusts.

Maria strengthened to the highest-level Category 5 on Tuesday after making landfall on the island of Dominica. The storm carries the potential to cause widespread destruction along its path from the central Lesser Antilles through Puerto Rico, including some areas battered earlier this month by the huge Hurricane Irma.

"Maria is forecast to remain an extremely dangerous Category 4 or 5 hurricane while it approaches the Virgin Islands and Puerto Rico," the National Hurricane Center said Tuesday.

Jose is capable of producing coastal flooding and pockets of damaging wind from eastern Long Island to coastal Massachusetts, its effects are most likely to resemble those of a strong nor'easter — rather than a devastating hurricane.

Hurricane Maria was upgraded to a Category 5 storm, the National Hurricane Center said Monday night, as islands including Puerto Rico brace for the impact.

Maria is anticipated to approach the Virgin Islands and Puerto Rico on Wednesday. The storm might make landfall on the eastern side of Puerto Rico and could bring major damage to the U.S. territory late Wednesday morning and into the afternoon -- two weeks to the day since Hurricane Irma tore through Puerto Rico, killing at least three.

At 8 p.m. ET on Monday night the center of the storm was located about 15 miles east-southeast of Dominica as it closed in on the Caribbean island. Sustained winds were up to 160 mph as the storm moved west-northwest at 9 mph.

Evacuation orders have been issued for parts of Puerto Rico.

Puerto Rico Gov. Ricardo Rossello said starting midday Tuesday, conditions will begin to deteriorate and the island could get between 12 and 18 inches of rain.

In a period of less than 14 hours, Hurricane Maria strengthened from a category 1 hurricane into a category 5 hurricane.

Timeline in US Eastern Time:

Sept. 18, 5 AM - Maria is at category 1.

Sept. 18, 8 AM - Maria is at category 2 and had been there since before 7 AM.

Sept. 18, 11 AM - Maria is at category 3.

Sept. 18, 2 PM - Maria continues to strengthen at category 3.

Sept. 18, 5 PM - Maria is at category 4.

Sept. 18, 6:45 PM - Maria is at category 5.

Note: The timeline referenced used mostly 3-hour intervals, so the time the hurricane first reached certain category numbers may fall in between these measurements.

(image: Weather.com)

Hurricane Maria is beginning to pound the Leeward Islands as an extremely dangerous Category 4 hurricane and will follow that up with a potentially devastating hit on the already storm-weary Virgin Islands and Puerto Rico, parts of which are still recovering from Hurricane Irma less than two weeks ago.

Maria is currently located about 45 miles east-southeast of Dominica and is moving west-northwest at near 10 mph.

A hurricane warning is now in effect for Puerto Rico, Culebra and Vieques and remains in effect for both the British and U.S. Virgin Islands, Guadeloupe, Dominica, St. Kitts, Nevis, Montserrat and Martinique. A tropical storm warning has been issued for St. Lucia, Anguilla, Antigua and Barbuda, St. Maarten, Saba and St. Eustatius.

President Trump met with Israeli Prime Minister Benjamin Netanyahu today in New York City at the New York Palace Hotel.

Both Trump and Netanyahu said they planned to discuss the peace process among other topics in a brief meeting with the press before their private meeting.

In regards to the peace process, Trump stated the following, "I have to say we're going to be discussing many things, among them peace between the Palestinians and Israel will be a fantastic achievement. And we, we are giving it an absolute go. I think there's a good chance that it could happen. Most people are saying there's no chance whatsoever. I actually think with the capability of, of Bibi and frankly the other side I really think we have a chance. I think Israel would like to see it, and I think the Palestinians would like to see it. And I can you tell you that the Trump administration would like to see it. So, we're working very hard on it. We'll see what happens. Historically, people say it can't happen. I say it can happen."

(image: NOAA)

Hurricane Maria has been upgraded to a Category 3 storm, the National Hurricane Center announced Monday.

The U.S. Virgin Islands now have a hurricane warning in effect, as the storm has maximum sustained winds of 120 miles per hour.

The expected path of the storm has Maria on Wednesday approaching the U.S. Virgin Islands and Puerto Rico, the advisory said. The eye of the storm is projected to hit the Leeward Islands Monday afternoon or evening.

Kushner, Friedman, and Greenblatt arriving to meet Netanyahu on Sunday to prepare for Netanyahu's meeting with Trump. (photos: Walla News, Tal Shalev)

Prime Minister Benjamin Netanyahu on Sunday afternoon met with eight senior leaders of the American Jewish community to talk about a broad range of issues including Israel-Diaspora relations, the Israeli-Palestinian conflict and Iran.

Later on Sunday, Netanyahu hosted Special Representative for International Negotiations Jason Greenblatt, Senior Advisor to President Trump Jared Kushner and US Ambassador to Israel David Friedman. Their meeting reportedly lasted over two hours. The PMO did not issue a readout of the meeting.

(image: Weather.com)

Jose, a Category 1 hurricane in the western Atlantic, will continue to produce dangerous high surf and rip currents as it moves parallel to the Eastern Seaboard in the week ahead. Rain and tropical-storm-force winds are also expected to brush portions of the East Coast.

A tropical storm watch has been issued for the mid-Atlantic and New England coasts. This includes from Fenwick Island, Delaware, to Sandy Hook, New Jersey, including the Delaware Bay South, and from East Rockaway Inlet, New York, to Plymouth, Massachusetts, including the Long Island Sound, Block Island, Martha's Vineyard and Nantucket.

A watch means tropical storm conditions are possible within 48 hours.

The updated and expanded 'Eye to Eye' has 576 pages, with sixty-percent new content, and current through Hurricane Harvey, Sunday, August 27, 2017.

One book, $14.99. Buy 2 or more, get them for $12 each plus shipping. 

To order, click here 

---

The expanded 'Eye to Eye' has 72 additional catastrophes/events for a total of 127. 

GW Bush's second four-year term, 21 catastrophes/events, a major trillion-dollar plus financial collapse a byproduct of overstimulated economy from the 9-11 terror events.


 

Obama's two terms, 43 catastrophes/events, largest tornado outbreaks and floods in history.  


 

Trump's first eight months in office through Hurricane Harvey, six catastrophes/events, that now includes two all-time record hurricanes.  


 

Netanyahu chapter – How I symbolically gave him 'Eye to Eye.'  


 

An updated replacement theology chapter. 


 

By the numbers

According to NOAA there have been 172 billion-dollar catastrophes/events since the 'Madrid Land for Peace' conference of October 1991. 


 

Over 100 billion-dollar catastrophes/events corresponded to U.S. pressure on Israel to give up their covenant land.


 

Almost $1 trillion in catastrophes since the land for peace process began in October 1991.


 

The greater the pressure on Israel to comply the greater the corresponding disasters for the nation applying the pressure, mostly in the United States.


 

God's anger and wrath is expressed atmospherically and directed at individuals and their nations when His land of Judea, Samaria, and East Jerusalem is being negotiated for an Arab State.

 
---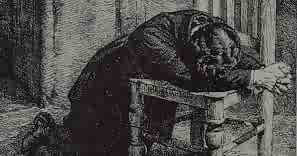 "The men who have done the most for God in this world have been early on their knees. He who fritters away the early morning, its opportunity and freshness, in other pursuits than seeking God will make poor headway seeking Him the rest of the day. If God is not first in our thoughts and efforts in the morning, He will be in the last place the remainder of the day." 
― E.M. Bounds