Top News

Preparations under way at the President's Residence in Jerusalem on January 20, 2020, for a state dinner for world leaders attending the World Holocaust Forum events marking the 75th anniversary of the liberation of Auschwitz. (Courtesy: Alon Fargo)

Israel has warned Hamas that it will respond forcefully to any attempt to disrupt this week's summit of world leaders in Jerusalem, and will not hesitate to strike the terror group in the Gaza Strip in response to such provocations, regardless of the intensified international focus, according to a report Monday.

Israeli officials, Channel 13 reported, believe Hamas is behind the spate of balloon-borne bombs and incendiary devices launched into Israel in recent days, as the group seeks to signal it is unhappy with the slow progress of negotiations for a long-term ceasefire.

Officials have assessed that the group could move to undermine the Fifth World Holocaust Forum, to be held in Jerusalem on Wednesday and Thursday — either by increasing balloon attacks at Israeli communities or by allowing other smaller groups to fire rockets into Israel, the report said.

Prime Minister Benjamin Netanyahu and Shin Bet Director Nadav Argaman at an awards ceremony for the top performers in the country's intelligence agencies, January 20, 2020 (photo credit: AMOS BEN-GERSHOM/GPO)

Shin Bet Director Nadav Argaman said on Monday that his agency thwarted 560 significant violent attacks this past year, more than 300 of them shooting attacks.

Argaman was speaking at a ceremony to give prizes to top performers in the country's intelligence agencies.

He gave credit to the entire Shin Bet and other agencies for their efforts in nabbing terrorist before they could kill Israeli civilians. 

Iranian Foreign Minister Mohammad Javad Zarif during a press conference in Tehran, Iran, June 10, 2019. (Ebrahim Noroozi/AP)

Iran threatened Monday to withdraw from the 1970 Treaty on the Non-Proliferation of Nuclear Weapons (NPT) if a dispute over its atomic program goes before the UN Security Council.

Britain, France and Germany launched a process last week charging Iran with failing to observe the terms of a 2015 nuclear deal, a move that could eventually see the Security Council reimpose international sanctions on the country.

Iran has accused the three EU member states of inaction over sanctions the United States reimposed on it after unilaterally withdrawing from the accord in 2018.

The European move "has no legal basis" and if they take further measures "Iran's withdrawal from the NPT will be considered," Foreign Minister Mohammad Javad Zarif was quoted as saying by the Iranian parliament's website.

A member of Libya's internationally recognised government forces carries a weapon in Ain Zara, Tripoli, Libya October 14, 2019. Picture taken October 14, 2019. (photo credit: ISMAIL ZITOUNY/ REUTERS)

Just weeks after Turkey's parliament approved deploying troops to western Libya after Turkey signed a controversial Mediterranean deal with the embattled government in Tripoli, Ankara is now the central player in Libya. Nine years after he overthrow of the regime of Muammar Qadaffi, Ankara has transformed the Libyan conflict in weeks, more than many countries have accomplished in years. In Berlin at a summit on Libya's conflict Turkey's delegation has now met with US Secretary of State Mike Pompeo to discuss the future of Libya. This has long-term implications for Israel because Ankara's current leadership is hostile to Israel and has hosted Hamas. 

 Libya is in the midst of a civil war that pits Khalifa Haftar, a general controlling most of the country, against a weak government in Tripoli that is called the Government of the National Accord. However, like other failed and failing states that have seen years of war, the government in Tripoli may not command most of the countryside but it commands a role internationally. It also has money and it has hired lobbyists and it realized that it can give away rights in the Mediterranean that it doesn't control to Turkey. It did just that in November, which benefits Ankara by giving Turkey a claim to a huge swath of sea that gives Turkey overlapping claims with Greece and Cyprus and potentially frustrates a gas pipeline that Israel, Greece, Cyprus, Italy and others wants to build.

This photo from June 24, 2019, in the Mediterranean Sea off Cyprus shows the drilling vessel Fatih, which was deployed by Turkey to search for gas and oil in waters considered part of the EU state's exclusive economic zone. (AFP)

BRUSSELS, Belgium — The European Union has urged Turkey to drop plans to drill for oil and gas around Cyprus and the eastern Mediterranean, saying such exploration was "illegal."

Turkish President Recep Tayyip Erdogan vowed Thursday that his country would start exploring for gas in the eastern Mediterranean "as soon as possible" this year, after signing a maritime deal with Libya.

Supporters of the Hezbollah terror group drive in a convoy in support of its leader Hassan Nasrallah's speech, in the area of Fatima's Gate in Kfar Kila on the Lebanese border with Israel, October 25, 2019. (Ali Dia/AFP)

Foreign Minister Israel Katz and US Secretary of State Mike Pompeo issued separate remarks on Saturday calling on more countries to add Lebanon's entire Hezbollah movement to their terror blacklists after the UK announced that it did so this week.

Britain's finance ministry said on Friday that it added Hezbollah's political wing to its list of terrorist groups subject to asset freezing. The ministry previously only targeted the Shiite organization's military wing but has now listed the whole group after the government designated it a terrorist organization last March.

The change requires any individual or institution in Britain with accounts or financial services connected to Hezbollah to suspend them or face prosecution.

US President Donald Trump at a ceremony in the White House, January 17, 2020, in Washington. (AP/Steve Helber)

US President Donald Trump on Friday mocked and warned Ayatollah Ali Khamenei after the Iranian supreme leader called him a "clown" earlier in the day as he addressed prayers in Tehran.

"The so-called 'Supreme Leader' of Iran, who has not been so Supreme lately, had some nasty things to say about the United States and Europe," Trump wrote on Twitter, apparently referring to Khamenei's speech.

"Their economy is crashing, and their people are suffering. He should be very careful with his words!" Trump said.

Fox News illustration

Iranian Supreme Leader Ali Khamenei on Friday lashed out at Germany, the U.K. and France, calling them the "footmen of the U.S.," days after the European countries moved to sanction the Islamic Republic for violating the controversial 2015 nuclear deal.

"The threat of the French & German govts & the vicious British govt to send Iran's case to the Security Council proved once again that they are the footmen of the US," Khamenei said on Twitter. "These 3 countries are the ones who helped [former Iraqi dictator Saddam Hussein] as much as they could in his war against us."

The three countries, which are members of the coalition that penned the Joint Comprehensive Plan of Action (JCPoA) in 2015, on Tuesday had formally accused Iran of breaching the Obama-era nuclear deal, beginning a process that could result in the U.N. restoring sanctions on the rogue regime.

An F-35 on the runway during the Blue Flag drill (photo credit: MARC ISRAEL SELLEM/THE JERUSALEM POST)

The Israel Air Force's second squadron of F-35i Adir stealth fighter jets will be officially inaugurated on Thursday at Nevatim Airbase in the country's south.

The ceremony will be attended by senior air force commanders, including Commander Maj.-Gen. Amikam Norkin, as well as officials from Lockheed Martin.

The 116th squadron, nicknamed Lions of the South, will join the 140th Golden Eagle squadron. Several planes from the 140th squadron will be transferred to the 116th squadron until additional F-35i land in Israel.

The Israeli air force currently has 20 F-35i Adir aircraft, and is expected to receive a total of 50 planes to make two full squadrons by 2024. Of the remaining 30 planes, a total of six planes are expected to land in Israel this year, including the IAF's experimental F-35i, which will act as a test plane for the country's planned modifications.

 
---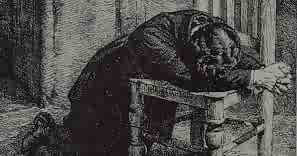 "The men who have done the most for God in this world have been early on their knees. He who fritters away the early morning, its opportunity and freshness, in other pursuits than seeking God will make poor headway seeking Him the rest of the day. If God is not first in our thoughts and efforts in the morning, He will be in the last place the remainder of the day." 
― E.M. Bounds