Top News

Cristobal strengthened into a tropical storm on Friday as it edged closer to the southern Gulf of Mexico. By early afternoon, the storm had picked up speed and was traveling north at 12 mph with 40-mph sustained winds, according to the National Hurricane Center. The movement comes a day after Cristobal had weakened to a depression as it nearly slowed to a halt while dumping rain on southern Mexico.

AccuWeather forecasters expect the system to continue to strengthen further over the warm waters of the Gulf of Mexico before striking the upper Gulf Coast of the United States late Sunday into early Monday. 

The storm was located 595 miles south of the mouth of the Mississippi River as of 1 p.m. CDT Friday and 35 miles south-southeast of Merida, Mexico. A tropical storm watch and a storm surge watch were issued for parts of the U.S. Gulf Coast as the storm began to make its move over warmer waters.

German Foreign Minister Heiko Maas following a meeting with his Italian counterpart at the Foreign Office in Berlin, Germany, June 5, 2020. (Michael Kappeler/Pool via AP)

German Foreign Minister Heiko Maas is reportedly set to come to Israel on Wednesday for an urgent visit to warn Prime Minister Benjamin Netanyahu against annexing parts of the West Bank.

Maas will warn Netanyahu that the move will harm Israel's ties with the European Union and with Germany, despite the importance of the relationship to Berlin, according to a Friday Channel 13 report Friday.

Despite stiff opposition to annexation from the EU, and ambivalence from the US, which is grappling with multiple domestic crises, Netanyahu is set on going forward with annexation.

An illustrative image of DNA editing (CIPhotos; iStock by Getty Images)

Israel is setting up a task force aimed at bringing a new level of accuracy to genome editing, in the hope it will pave the way to cures for various medical conditions.

The state-run Israel Innovation Authority (IIA) has allocated NIS 36 million ($10 million) for the country's academic institutions and several companies to advance CRISPR, a technology for making edits to the genome.

The consortium, which will work on genome editing for humans, as well as agriculture and fish, will run for 18 months, after which funding may be renewed.

There is widespread excitement in scientific circles about genome editing, after CRISPR was administered, for the first time, inside a human body last month, in an attempt to treat genetic condition that causes blindness.

Our top longer-term track models, the GFS and European, are in close agreement on Cristobal's eventual track northward through the Gulf from late Friday to Sunday, with a landfall most likely around late Sunday somewhere between Houston, Texas, and Mobile, Alabama. The scenario cropping up most often in the GFS and European ensemble members, as well as in the 0Z Thursday operational runs, is a slowing and a leftward angling once Cristobal reaches the northern Gulf coast. Such a move could take the system across Louisiana from southeast to northwest, followed by a likely acceleration into a midlatitude storm racing across the Great Lakes by midweek. 

There's been a strong suggestion in the GFS that Cristobal will have one or more embedded circulations spinning around a broader envelope as the complex moves across the Gulf. It also appears that Cristobal will be a lopsided storm, with heavy rains and wind/wave effects extending well ahead of its approach and well east of its center. The upshot is that parts of Florida are in for several more days of heavy showers and thunderstorms before Cristobal clears the region. A slug of moisture well ahead of Cristobal has already been plaguing South Florida.

Energy Minister Yuval Steinitz speaks at a conference in Tel Aviv on February 27, 2019. (Flash90)

Likud's Yuval Steinitz, a senior minister, suggests the Israeli government is planning to only partially adopt the Trump administration's peace plan.

"We didn't announce that we're adopting the Trump plan, but rather parts of it," he says, amid growing criticism on the right against the founding of a Palestinian state, which under the proposal would come after Israel is allowed to annex portions of the West Bank.

"For us to say that we won't take the sovereignty because it's not everything could lead to the squandering of a historic opportunity," he adds.

MiG-29s (Photo: Vladimir Karnozov)

MOSCOW - Russia flew a batch of advanced MiG-29 fighter jets to Syria, Moscow's embassy in Damascus said, with Syrian pilots already using the planes to conduct missions within the country's airspace.

President Vladimir Putin last week ordered Russia's foreign and defense ministries to hold talks with its close ally, Syria, to obtain more facilities and maritime access there, in addition to the two military bases it has already.Russia's Embassy in Syria said on Twitter late on Wednesday that the latest batch of planes was for the Syrian military.

"Syrian Arab Army received the second batch of advanced MiG-29 fighter jets from #Russia - in the framework of military & technical cooperation between our countries. Syrian(s) already begin to carry out missions on those planes," it said.

At least three people were killed and more than half of a million were left in the dark when a rare derecho tore through eastern Pennsylvania and New Jersey on Wednesday. The northern Plains, Upper Midwest and eastern Great Lakes were put on alert Tuesday night when the thunderstorms erupted. Then the threat shifted east to the mid-Atlantic on Wednesday. 

Prime Minister Benjamin Netanyahu meets with Yesha Council leaders at the Prime Minister's Office in Jerusalem on September 27, 2017. (Amos Ben Gershom/GPO)

A prominent settler leader told The Times of Israel Wednesday that he and his colleagues are prepared to "blow up" Prime Minister Benjamin Netanyahu's plan to annex their towns in the West Bank — if the premier persists in refusing to share a map a joint US-Israeli committee is currently drawing up to delineate the scope of Israeli sovereignty beyond the Green Line.

"If Netanyahu continues to keep his cards close to his chest on this, we'll have no choice but to blow it up," threatened the West Bank mayor, who asked not to be identified by name.

In this February 18, 2020, photo, a view of the West Bank settlement of Ma'ale Efraim on the hills of the Jordan Valley. (AP/Ariel Schalit)

A new poll shows 50 percent of Jewish Israelis are for annexation in the West Bank, with the number dropping to 25 percent if the move is not done with American support.

Recent days have seen a flurry of reports that Washington is less interested than previously thought on quickly moving forward with the process, despite Prime Minister Benjamin Netanyahu previously saying he would begin to push forward with the move on July 1.

The government is highly unlikely to take any action without US backing.

Prime Minister Benjamin Netanyahu. left, US Ambassador to Israel David Friedman, center, and then-Tourism Minister Yariv Levin during a meeting to discuss mapping extension of Israeli sovereignty to areas of the West Bank, held in the Ariel settlement, February 24, 2020. (David Azagury/US Embassy Jerusalem)

The US administration is highly unlikely to approve an Israeli move to unilaterally annex parts of the West Bank by the July 1 date envisioned by Prime Minister Benjamin Netanyahu, a well-placed source told The Times of Israel on Wednesday.

In fact, it could take long weeks and possibly even several months before the joint US-Israel mapping committee concludes its work, which the White House has declared a precondition that must be met before it would give a green light for annexation, the source said.

U.S. Secretary of State Mike Pompeo speaks to the media at the State Department in Washington, DC, U.S., May 20, 2020 (photo credit: NICHOLAS KAMM/POOL VIA REUTERS)

US Secretary of State Mike Pompeo on Monday alluded to new US measures against the International Criminal Court "in the coming days," dropping hints that the retaliation could go beyond revoking visas to financial penalties.

In an interview with the American Enterprise Institute, he said, "You'll see in the coming days a series of announcements not just from the State Department, from all across the United States government, that attempt to push back against what the ICC is up to."

"I think that the ICC and the world will see that we are determined to prevent having Americans and our friends and allies in Israel and elsewhere hauled in by this corrupt ICC," Pompeo said.

Illustrative: Prime Minister Benjamin Netanyahu (c) meets with settler leaders in his office on February 25, 2018. (Amos Ben Gershom/GPO/File)

Prime Minister Benjamin Netanyahu told recalcitrant settler leaders Tuesday they should get behind the "historic opportunity" to annex parts of the West Bank under the Trump administration's peace plan.

Netanyahu also said he is committed to negotiating with the Palestinians on the basis of the US proposal, his office said.

The sides met at the Prime Minister's Office in Jerusalem. Opposition from a majority of Israeli mayors in the West Bank to the Trump plan's envisioning of a Palestinian state has crescendoed in recent days in a manner that has reportedly upset the White House.

Fox Photo

The nation went up in flames this weekend. No one in charge stood up to save America. Our leaders dithered. They cowered. They openly sided with the destroyers. In many cases, they egged them on.

Later, they will deny doing any of this. They are denying it now. But you know the truth because you saw it happen.

This is how nations collapse. When no one in authority keeps the order, and when someone in our professional class encourage violence, American citizens are forced to defend themselves. They have no choice. No one else is going to defend them -- they know that now.

President Trump in front of St. John's Episcopal Church, across from the White House - AP Photo

President Trump said during a statement in the Rose Garden on Monday that he is "taking immediate action" and "mobilizing all available federal resources" to stop riots and looting across the country, threatening to deploy the military if states don't send in the National Guard to protests.

"I will fight to protect you," Trump said.

Immediately following the speech, the president and his entourage walked outside of the White House, across Lafayette Square, to St. Johns Episcopal Church, which caught on fire during the protesters the night before.

"I have recommended every governor deploy the National Guard in sufficient numbers to dominate the streets," the president said during his speech. "We are ending riots and lawlessness, we will end it today."

Palestinian President Mahmoud Abbas speaks during a leadership meeting in Ramallah, in the West Bank May 19, 2020 (photo credit: ALAA BADARNEH/POOL VIA REUTERS)

The Palestinian Authority is working to strengthen relations with China as part of an effort to prevent Israel from applying sovereignty to parts of the West Bank.

By strengthening its ties with Beijing, the PA is also seeking to stick a finger in the eye of US President Donald Trump in the wake of mounting tensions between the US and China.

"We want to see China play a bigger role in the region," a senior PA official told The Jerusalem Post. "The Trump administration has disqualified itself from playing any role in the peace process [with Israel] because of its blatant bias in favor of Israel. China has always been supportive of the Palestinians."

Vehicles for the District of Columbia National Guard are seen outside the D.C. Armory, Monday, June 1, 2020, in Washington. Protests have erupted across the United States to protest the death of Floyd, a black man who was killed in police custody in Minneapolis on May 25. (AP Photo/Jacquelyn Martin)

WASHINGTON (AP) — U.S. officials vowed to "maximize federal law enforcement presence" in the nation's capital on Monday night after days of violent demonstrations led to fires across Washington and left scores of businesses with broken windows and dozens of police officers injured. 

In a call with governors, President Donald Trump and Attorney General William Barr also encouraged more aggressive action against those who cause violence during protests across the country following the killing of George Floyd, a handcuffed black man who died after a white Minneapolis policeman pressed his knee into his neck for several minutes even after Floyd stopped moving and pleading for air. The demonstrations have turned violent in several cities, with fires ignited in Lafayette Park across from the White House.

NETANYAHU AND Gantz – can they put their animosity aside and serve the public? (photo credit: CORINNA KERN AMIR COHEN REUTERS)

Police will not be able to break into private homes, and children won't be microchipped, Prime Minister Benjamin Netanyahu made clear on Monday during his Likud faction meeting.

"It is important to dispel some of the fake news that has appeared in the media," Netanyahu said. "I have now spoken with the public security minister, and we have unequivocally agreed that we will not allow police to break into the homes of Israeli citizens without a warrant. 

"We will find the right balance between the need to enforce isolation guidelines and the need to protect the rights of individuals and the civil liberties of Israeli citizens," he continued. "We are aware that in the public there is a thought that we will unravel this balance. We have not done so until now, and we will not do so in the future."

Defense Minister Benny Gantz, left, and IDF Chief of Staff Aviv Kohavi, right, meet with the IDF General Staff in the military's Kirya headquarters in Tel Aviv on May 18, 2020. (Ariel Hermoni/ Defense Ministry)

Defense Minister Benny Gantz on Monday ordered IDF Chief of Staff Aviv Kohavi to "step up preparations for the Israel Defense Forces," ahead of a government proposal to annex portions of the West Bank, his office said.

The military has roughly one month to complete preparations ahead of the government's plan to extend Israeli sovereignty to settlements and the Jordan Valley — some 30 percent of the West Bank — which many defense analysts and officials have warned could lead to an outbreak of Palestinian violence, as well as threaten Jerusalem's ties with its neighbor Jordan and other Arab countries.

Gantz himself is believed to oppose unilateral annexation, but his coalition deal with Prime Minister Benjamin Netanyahu allows the latter to push forward with the plan, so long as he can secure approval from the Knesset — where he is almost guaranteed a majority — and from the US.
---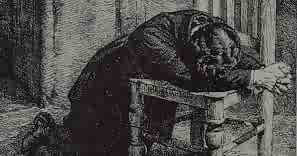 "The men who have done the most for God in this world have been early on their knees. He who fritters away the early morning, its opportunity and freshness, in other pursuits than seeking God will make poor headway seeking Him the rest of the day. If God is not first in our thoughts and efforts in the morning, He will be in the last place the remainder of the day." 
― E.M. Bounds