Top News

Getty Images

Germany-based conglomerate Siemens agreed to boycott Israeli products to secure a $360 million deal to provide Turkey with high-speed trains, according to copy of the contract obtained by a pro-Israel watchdog group that contradicts months of public denials from the company.

The agreement, which includes a signature and seal from Siemens, has a provision that "providers of goods and works, and their associates and subcontractors, shall be in strict compliance with the Boycott Regulations of the Organization of the Islamic Conference, the League of Arab States, and the Organization of the African Union." The Organization of the Islamic Conference enforces a boycott of Israel.

International Atomic Energy Agency Director-General Rafael Grossi addresses the IAEA Board of Governors, March 9, 2020. Credit: D. Calma/IAEA.

Iran is adhering to a "fraction" of its commitments outlined in a March 4 agreement, International Atomic Energy Agency Director-General Rafael Grossi said on Monday.

Addressing the U.N. watchdog's Board of Governors meeting in Vienna, Grossi expressed disappointment that more progress had not been made in implementing March's Joint Statement regarding the Non-Proliferation Treaty Comprehensive Safeguards Agreement while highlighting some positive actions taken, including for the first time installing uranium enrichment monitoring devices at the Fordow and Natanz sites.

"But this is a fraction of what we envisaged and what needs to happen now is a sustained and uninterrupted process that leads to all the commitments contained in the Joint Statement being fulfilled without further delay," the IAEA chief emphasized.

The British frigate HMS Lancaster sails as Iranian Revolutionary Guard vessels follow behind it in the Strait of Hormuz Friday, May 19, 2023. (AP/Jon Gambrell)

DUBAI, United Arab Emirates (AP) — The US Navy said Monday that its sailors and the United Kingdom Royal Navy had come to the aid of a ship in the crucial Strait of Hormuz after Iran's Revolutionary Guard "harassed" it.

Three fast-attack Guard vessels with armed troops aboard approached the unidentified merchant ship at a close distance Sunday afternoon, the US Navy said in a statement. It offered black-and-white images it said came from a US Navy Boeing P-8 Poseidon overhead, which showed three small ships close to the commercial ship.

The US Navy's guided-missile destroyer USS McFaul and the Royal Navy's frigate HMS Lancaster responded to the incident, with the Lancaster launching a helicopter.

U.S. Navy guided-missile destroyer USS Chung-Hoon sails alongside the Royal Canadian Navy frigate HMCS Montreal during Surface Action Group operations as a part of exercise "Noble Wolverine" in the South China Sea May 30, 2023. (photo credit: US Navy/Naval Air Crewman (Helicopter) 1st Class Dalton Cooper/Handout via REUTERS)

A Chinese warship came within 150 yards (137 meters) of a US destroyer in the Taiwan Strait in "an unsafe manner," US military officials said, as China blamed the United States for "deliberately provoking risk" in the region.

US and Canadian navies on Saturday were conducting a joint exercise in the strait, which separates the island of Taiwan and China, when the Chinese ship cut in front of the US guided-missile destroyer Chung-Hoon forcing it to slow down to avoid a collision, the US Indo-Pacific Command said in a statement.

The People's Republic of China (PRC) has claimed self-ruled Taiwan as its territory since the defeated Republic of China government fled to the island in 1949 after losing a civil war to Mao Zedong's communists. Taiwan's government says the PRC has never ruled the island and US President Joe Biden has said the US would defend Taiwan in the event of a Chinese invasion.

Prime Minister Benjamin Netanyahu presents Iranian nuclear files to reporters at the Kirya military headquarters in Tel Aviv, April 30, 2018. Credit: Miriam Alster/Flash90.

The International Atomic Energy Agency's "surrender" to Iran is a "black mark" on the U.N. nuclear watchdog's record, Israeli Prime Minister Benjamin Netanyahu said at the beginning of Sunday's weekly Cabinet meeting.

"About Iran, Iran is continuing to lie to the International Atomic Energy Agency (IAEA). The agency's capitulation to Iranian pressure is a black stain on its record," said Netanyahu.

"We revealed information to the world when we brought to Israel Iran's secret nuclear archive five years ago. This information unequivocally proved that Iran was violating the oversight agreements and that it was enriching uranium for military—not innocent civilian—purposes," he added, referring to the Mossad's 2018 theft of an entire archive of Iranian nuclear documents from Tehran.

US special envoy to Iran Robert Malley in Vienna, Austria, June 20, 2021. (Florian Schroetter/AP)

The Biden administration's special envoy for Iran has reportedly held several recent meetings with the Iranian ambassador to the United Nations, as Western powers look to restart dialogue with Tehran on its expanding nuclear program.

According to a report Friday in the Financial Times, Robert Malley's contacts with Amir Saeid Iravani were believed to be the first direct interaction between American and Iranian officials since then-president Donald Trump withdrew the United States from the nuclear deal between Iran and world powers in 2018.

The newspaper, which cited diplomats and analysts, noted Iravani was a senior member of Iran's Supreme National Security Council before his posting to UN headquarters in New York last year. The council's previous head, who was replaced last month, played a key role in the negotiations that led to the 2015 nuclear deal.

Iranian navy warship during a military exercise in the Gulf, hear the strategic strait of Hormuz in southern Iran. (photo: Iranian Army office, AFP)

Iran's navy commander Shahram Irani announced on Saturday that Tehran plans to form a naval alliance with three Gulf states, India and Pakistan.

According to Iranian media, the aim of the coalition is "to bring security" to the region. 

"The countries of the region have today realized that only cooperation with each other brings security to the area," Irani was quoted as saying, adding the alliance would be formed soon.

The navy commander said the coalition would include the United Arab Emirates (UAE), Bahrain, Qatar, Iraq, Pakistan, and India. Earlier this week, the UAE, which has resumed formal relations with Iran last year, announced that it had withdrawn from the U.S.-led Combined Maritime Forces two months ago after evaluating "security cooperation with all partners."

The U.S. Navy announced Saturday that it had conducted a rare joint mission with Canada in the Taiwan Strait amid heightened tensions between Washington and Beijing. 

The guided-missile destroyer USS Chung-Hoon and Canada's HMCS Montreal conducted a "routine" transit of the strait "through waters where high-seas freedoms of navigation and overflight apply in accordance with international law," according to the U.S. Navy's 7th Fleet. The last such publicly revealed U.S.-Canadian mission in the narrow strait was held in September.

An ambulance rushes out of a military base following a deadly shootout in southern Israel along the Egyptian border, June 3, 2023. (photo: Tsafrir Abayov, AP)

An Egyptian policeman shot and killed three Israeli soldiers who were manning a guard post near the border on Saturday morning, the military said. The Israel Defense Forces said there was a further exchange of fire in the area hours later, inside Israeli territory, in which the gunman and another IDF soldier were killed.

The incidents occurred between Mount Sagi and Mount Harif in the Negev desert. The circumstances were under investigation by the military, including how the gunman, an Egyptian policeman, managed to infiltrate Israel from Egypt.

The Egyptian army said in a statement that an officer in charge of border security chased after suspects involved in alleged drug smuggling. "During the pursuit, he crossed the security barrier and an exchange of fire began, in which three Israeli security personnel were killed," it said, adding that it wished to convey "sincere condolences" to the families of the victims.

U.S. Secretary of State Antony Blinken at the headquarters of the European Union in Brussels on March 4, 2022. Credit: Alexandros Michailidis/Shutterstock.

On an upcoming trip to the Middle East and North Africa, Jill Biden, the U.S. first lady, will visit Jordan, Egypt, Morocco and Portugal, but not Israel. And Antony Blinken, the secretary of state, reportedly scrapped a planned trip to Israel, according to news reports.

On June 1, Israeli Prime Minister Benjamin Netanyahu released a statement, which stated in part, "I have heard all of the reports about Iran. I have a sharp and clear message for both Iran and the international community: Israel will do whatever it needs to do to prevent Iran from obtaining nuclear weapons."

The first lady "is expected to attend the wedding of the Jordanian Crown Prince—an unelected monarch whose country is majority Palestinian—as part of her visit. But she will skip the region's only true democratic nation," Joel Pollak reported in Breitbart.

File: In this handout photo, Prime Minister Benjamin Netanyahu attends a security cabinet meeting at military headquarters in Tel Aviv on May 9, 2023. (Avi Ohayan/GPO)

The security cabinet is set to convene next week to discuss a potential multi-front conflict including Iran and Hezbollah, amid concerns over Tehran's progress toward nuclear weapons capabilities.

Prime Minister Benjamin Netanyahu and Defense Minister Yoav Gallant will also hold a security assessment before the security cabinet meets Sunday, Channel 12 news reported Thursday.

The meetings were set up amid escalated tensions over Iran's nuclear program and Israeli warnings that a broad conflict could break out over the issue.

Prime Minister Benjamin Netanyahu presents suspicious nuclear activity in Iran. (file photo: Oren Ben Hakoon, Israel Hayom)

The renewed momentum toward a nuclear deal with Iran alongside new information on the scope of its enrichment and the decision by the international atomic watchdog to shut two outstanding investigations have had Israeli decision-makers on edge.

An Israeli diplomatic official told Israel Hayom that Israel was "moving closer to the decisive moments in the face of the nuclear threat posed by Iran; we will not let Iran have a nuclear weapon." The source made this comment after Prime Minister Benjamin Netanyahu reacted to the International Atomic Energy Agency report on the status of Tehran's nuclear program and the state of the investigations: "I have a clear message to Iran and the international community: Israel will do everything it needs to do in order to deny Iran a nuclear weapon." 

Earlier on Thursday the Israeli Foreign Ministry slammed the IAEA for its decision to end the probe into two cases of undeclared nuclear activity, which have been a sticking point between Iran and the West on reviving the 2015 nuclear deal. 

Shin Bet chief Ronen Bar during a speech marking Memorial day at the agency's headquarters in Tel Aviv, April 25, 2023. (screenshot: Shin Bet)

The head of the Shin Bet security agency was in Washington on Thursday for meetings with senior American officials amid growing US concern over the security situation in the West Bank and the deterioration of the Palestinian Authority, an Israeli official said.

Ronen Bar's meetings will include ones at the White House, the State Department and the CIA, the official said, confirming a report in the Axios news site.

The official did not specify whether Bar would be meeting with CIA chief William Burns, who has been closely involved in US efforts to stabilize the PA.

Then-U.S. Vice President Joe Biden and Israeli Prime Minister Benjamin Netanyahu in Jerusalem, March 9, 2010. (photo: Miriam Alster, Flash90)

The U.S. seeks to silence Israeli opposition to a revived Iran nuclear deal by offering to broker a Saudi-Israeli normalization deal in exchange, Israel Hayom reported on Thursday.

Israel's Strategic Affairs Minister Ron Dermer and National Security Adviser Tzachi Hanegbi flew Wednesday to Washington for meetings with U.S. officials about the possible Iran deal, which Israel strongly opposes, and Saudi-Israel relations, which Israel strongly supports.

Although U.S. President Joe Biden once referred to the Joint Comprehensive Plan of Action (JCPOA), or 2015 Iran nuclear deal, as "dead" on the sidelines of a Nov. 4, 2022, mid-term election rally, recent reports suggest his administration is still working towards some kind of agreement.

Centrifuges at the Iran nuclear energy exhibition in the Islamic Revolution and Holy Defense Museum, 2018. (photo: Maps / Shutterstock)

Israel is worried by reports of an interim nuclear agreement between the United States and Iran being reached "in the coming days and weeks," Israeli media reported on Monday. 

Specifically, Jerusalem is concerned about a deal that would allow the regime in Tehran to freeze part of its nuclear activities in exchange for the lifting of U.S. sanctions, according to Kan News. 

A source close to the White House told Kan that "diplomacy is the best way to stop Iran from having nuclear weapons," and it was reported that messages have been broadcast between Washington and Tehran on the nuclear issue.

Foreign Minister Eli Cohen seen during his trip to Hungary with his Hungarian counterpart Péter Szijjártó on May 31, 2023. (photo: Israeli Embassy in Hungary)

Israel's Foreign Minister Eli Cohen on Wednesday said Hungary would become the first European Union state to move its embassy to Jerusalem, effectively recognizing the holy city as Israel's capital.

His announcement came as he met his Hungarian counterpart Péter Szijjártó in Budapest, with the latter declaring that "cooperation between Hungary and Israel has reached a historic peak."

"Hungary supports us in the international arena," Cohen said, speaking at a Chabad synagogue. "More good news is that in a number of weeks, Hungary will be the first EU state to announce that it is moving its embassy to Jerusalem." 

Paraguayan President-elect Santiago Pena in Asuncion, Paraguay. (photo: Jorge Saenz, AP)

Israel's Prime Minister Benjamin Netanyahu on Tuesday congratulated Paraguayan President Santiago Pena on his recent election victory and welcomed his counterpart's intention to return his country's embassy to Jerusalem.

In a phone call, Netanyahu congratulated the economist and former finance minister for his victory in the election earlier this month, which extended the long rule of Pena's conservative Colorado Party.

The two leaders expressed their commitment to strengthening bilateral relations and noted that this would promote economic initiatives, growth, and prosperity for both Jerusalem and Asuncion.

Then-Special envoy for the Global Coalition to Counter the Islamic State of Iraq and Syria Brett H. McGurk delivers remarks during a press conference at Fort Belvoir, Va., Oct. 24, 2017. Photo: U.S. Navy Petty Officer 1st Class Dominique A. Pineiro/U.S. Dept. of Defense.

U.S. President Joe Biden's White House Coordinator for the Middle East and North Africa Brett McGurk visited Oman on May 8 to discuss with officials there the possibility of reaching out to Iran regarding its nuclear program, according to Axios.

McGurk traveled to Muscat after visiting Saudi Arabia with U.S. National Security Advisor Jake Sullivan and then Israel to brief Prime Minister Netanyahu on the talks Sullivan held with Crown Prince Mohammed bin Salman.

The top floor of this building in Moscow shows damage from the drone strike. (photo: CNN)

Russia is blaming Ukraine for launching a drone attack on Moscow early Tuesday which reportedly left two people injured and several buildings damaged, a rare incident in the Russian capital after months of war.

While incidents in Moscow are uncommon, residents in Kyiv have faced 17 airstrikes this month. There was a Russian bombardment of the Ukrainian capital overnight, which officials said killed at least one person.

At least three residential buildings in Moscow were damaged by drones on Tuesday, Russian state news agency RIA Novosti reported, citing emergency services and residents.

[Representative Alex] Mooney's bill, which was introduced in the House on Thursday ... is calling for something called the Digital Dollar Pilot Prevention Act, which aims to prevent the Federal Reserve from launching a pilot program that would test the operability of a central bank digital currency (CBDC) in the U.S. financial system.

President Isaac Herzog and Azeri counterpart Ilham Aliyev in Baku, on May 29, 2023 (photo credit: HAIM ZACH/GPO)

BAKU - President Isaac Herzog's visit to Azerbaijan was planned with even greater levels of security than usual, amid concerns that Iran would attempt to disrupt the visit.

The Iranian border with Azerbaijan is about 100 km from the capital, Baku.

"Azerbaijan is a neighbor of Iran, a destabilizing force in the region seeking to undermine Israeli alliances of peace and security in the region," Herzog said on the tarmac at Ben-Gurion Airport.

Hamas supporters wave the terrorist movement's flag during a student rally at Birzeit University, near Ramallah, May 19, 2022. Credit: Flash90.

Hamas secured crucial victories in two recent student council elections at major Palestinian universities, pointing to growing discontent with the Palestinian Authority, the ruling Fatah party and President Mahmoud Abbas.

Palestinian officials acknowledged that election results at Birzeit University, near Ramallah, and Al-Najah University, in Shechem (Nablus) indicate Hamas's increasing popularity among Palestinians.

The C-Dome during testing aboard the Israel Navy's Sa'ar 6-class "Magen" corvette. (photo: Ministry of Defense Spokesperson's Office)

Israel has successfully tested a naval version of its land-based Iron Dome air-defense system, the C-Dome.

The interceptor was installed on the Israel Navy's Sa'ar 6-class "Magen" corvette and was on target when faced with simulated threats such as rockets, cruise missiles and unmanned aerial vehicles.

C-Dome is a joint project of the Israel Navy, the Israel Missile Defense Organization (part of the Defense Ministry's Directorate of Defense Research and Development) and Rafael Advanced Systems.

For many Americans, Memorial Day represents the start of summer — the promise of warm, sunny days, evenings illuminated by fireflies, barbecues in the backyard, and trips to the beach. But Memorial Day is not actually about any of that. It is a day to remember how the men and women of our Armed Forces have answered the call to give their lives to defend the people and the country they love. They have entered into the service willingly, knowing that the price of freedom is extraordinarily high. 

Soldier place flag on the grave of Medal of Honor recipient Michael Crescenz at Arlington National Cemetery. (Patrick Hughes)

President Joe Biden and House Speaker Kevin McCarthy, R-Calif., meet in the Oval Office on May 22, 2023. (caption: CNBC; photo: Saul Loeb, AFP, Getty Images)

With days to spare before a potential first-ever government default, President Joe Biden and House Speaker Kevin McCarthy reached final agreement Sunday on a deal to raise the nation's debt ceiling and worked to ensure enough support in Congress to pass the measure in the coming week.

The Democratic president and Republican speaker spoke with each other Sunday evening as negotiators rushed to draft and post the bill text so lawmakers can review compromises that neither the hard-right or left flank is likely to support. Instead, the leaders are working to gather backing from the political middle as Congress hurries toward votes before a June 5 deadline to avert a damaging federal default.

"Good news," Biden declared Sunday evening at the White House.

President Isaac Herzog met with Turkish President Recept Tayyip Erdogan in Ankara March 9, 2022. (photo: Chaim Tzach, GPO)

Israel's President Isaac Herzog sent his congratulations to Turkish President Recep Tayyip Erdogan on his latest presidential win.

In a statement released via Twitter, President Herzog expressed well wishes to the re-elected Turkish leader. He expressed an interest in continuing to develop the evolving relationship between the two Middle Eastern nations.

"Congratulations to President Recep Tayyip Erdogan of Turkey on his election victory," he wrote. "I am convinced we will continue to work together to strengthen and expand the good ties between Turkey and Israel."

Jewish activists clash with police during a protest against a conference of Christians outside the Davidson Center in Jerusalem, Israel, on May 28, 2023. (Arie Leib Abrams/ Flash90)

Christian worshipers who prayed at an archeological park bordering the Western Wall on Sunday, were met by hundreds of Jewish protesters, including Jerusalem's deputy mayor, shouting at them to leave.

The protesters were responding to an Evangelical Christian call for prayer at the Davidson Center, which is situated south of the Western Wall Plaza and features access to a segment of the Jewish holy site.

The incident underlines the strains on the relations of religious Israeli nationalists with Christian Evangelicals, who politically and financially support Israel as well as the strategic goals of religious nationalists, but diverge radically from them on theology.
---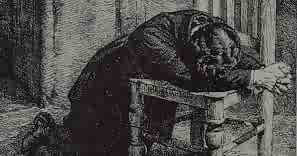 "The men who have done the most for God in this world have been early on their knees. He who fritters away the early morning, its opportunity and freshness, in other pursuits than seeking God will make poor headway seeking Him the rest of the day. If God is not first in our thoughts and efforts in the morning, He will be in the last place the remainder of the day." 
― E.M. Bounds