Top News

The Belgorod submarine was delivered to the Russian Navy in July as part of Russian President Vladimir Putin's (foreground, right) top-secret program that aims to develop and operate a series of a new class of "super weapons." (Getty Images)

A top-of-the-line Russian nuclear-powered submarine has gone missing from its harbor in the Arctic along with its rumored "doomsday weapon," according to multiple reports.

NATO has reportedly warned members that Russia's Belgorod submarine no longer appeared to be operating out of its White Sea base, where it has been active since July. Officials warned that Russia may plan to test Belgorod's "Poseidon" weapons system, a drone equipped with a nuclear bomb that Russia has claimed is capable of creating a "radioactive tsunami," according to Italian media.

The drone can be deployed from the submarine at any time and detonated at a depth of 1 kilometer near a coastal city. Russian state media has claimed the device can create a 1,600-ft. wave that smashes into the coast and irradiates it.

 

Prime Minister Yair Lapid, wearing a pink ribbon for breast cancer awareness, leads the weekly cabinet meeting at the Prime Minister's Office in Jerusalem, October 2, 2022. (photo: Amos Ben Gershon, GPO)

Prime Minister Yair Lapid confirmed Sunday that Israel has received a long-negotiated US proposal to resolve its maritime border dispute with Lebanon, and said that the plan would preserve Israel's regional interests.

The United States handed over the written plan to Lebanese President Michel Aoun on Saturday.

Addressing ministers at the start of the weekly cabinet meeting, Lapid said that the emerging agreement secures Israel's interests, according to a statement from the Prime Minister's Office.

British Secretary of State for International Trade Liz Truss arrives at Downing Street in London on June 9 2021. Credit: ITS/Shutterstock.

(October 2, 2022 / JNS) Arab ambassadors in London have sent a letter to newly minted UK Prime Minister Liz Truss urging her to scrap what they described as "an illegal and ill-judged" plan to move the British Embassy to Jerusalem, The Guardian reported on Friday.

According to the report, some Arab diplomats have warned that such a move could jeopardize negotiations on a free trade deal between the United Kingdom and the Gulf Cooperation Council which is slated to be completed this year. 

While the report noted that numerous Arab nations were expected to oppose the prospective move, it emphasized that both the United Arab Emirates and Bahrain, which two years ago normalized relations with Israel as part of the Abraham Accords, also endorsed the letter to Truss.

Russian President Vladimir Putin and Moscow-backed leaders of Ukraine's eastern regions sign the treaties to join Russia, September 30, 2022. (photo: Dmitry Astakhov, AP / Sputnik / Government Pool)

The United States and its allies hit back at Russia's annexation of four Ukrainian regions on Friday, slapping sanctions on more than 1,000 people and companies including arms supply networks as President Joe Biden warned Vladimir Putin he can't "get away with" seizing Ukrainian land.

The Russian annexation, though expected, escalated an already heated conflict that's become fraught with potential nuclear implications.

Biden said his administration would support any effort by Ukraine to retake the annexed territories by force, setting the stage for further hostilities. And Ukrainian President Volodymyr Zelenskyy announced that his country would make an "accelerated" bid to join the NATO military alliance, a plan not endorsed by the US or other allies that could add fuel to the fire.

Ukraine said Saturday its forces were entering the key eastern town of Lyman, located in one of the four Ukrainian regions that Russia annexed despite international condemnation.

Israeli intelligence firm ImageSat International (ISI) has detected an "irregular presence" of Russian TU-160 and TU-95 strategic bombers deployed to the Olenya Airbase near Finland.

According to satellite images taken by the firm, four TU-160s were detected on August 21st and three TU-95s were detected on September 25th. There were no strategic bombers present at the airbase on August 12th.

A mobile-phone relay mast is seen behind an electrical pylon in Tilloy-les-Cambrai, France, September 23, 2022. REUTERS/Pascal Rossignol

PARIS/STOCKHOLM/MILAN, Sept 29 (Reuters) - Once unthinkable, mobile phones could go dark around Europe this winter if power cuts or energy rationing knocks out parts of the mobile networks across the region.

Russia's decision to halt gas supplies via Europe's key supply route in the wake of the Ukraine conflict has increased the chances of power shortages. In France, the situation is made worse by several nuclear power plants shutting down for maintenance.

FILE - In this March 1, 2021 photo, US Ambassador to the United Nations Linda Thomas-Greenfield speaks to reporters during a news conference at United Nations headquarters.

US Ambassador to the UN Linda Thomas-Greenfield addressed the UN Security Council Briefing on the Situation in the Middle East Wednesday, during which she reiterated the Biden Administration's support for the Two-State Solution.

"From day one, the Biden Administration has been unequivocal in our support for a two-state solution. That has not changed. As President Biden made clear to the UN General Assembly last week, "A negotiated two-state solution remains…the best way to ensure Israel's security and prosperity for the future and give the Palestinians the state...to which they are entitled," Ambassador Thomas-Greenfield said.

She praised both Israeli Prime Minister Yair Lapid and Palestinian Authority chairman Mahmoud Abbas for endorsing the Two-State Solution during their speeches at the UN General Assembly last week: "And we are not alone in pushing for such a peace. In fact, the hall of the General Assembly was filled with calls for a two-state solution during High-Level Week. Prime Minister Lapid made a courageous and impassioned speech that articulated his vision of "two states for two peoples." The significance of his appeal for peace between Israelis and Palestinians should not be underestimated. "

"And I also want to acknowledge President Abbas's stated commitment to non-violence and reaffirmation of his support for a two-state solution.," she said.

A SSRC production facility before a strike | Photo: ISI

It has become almost routine: Not a week goes by without some foreign media reporting on an alleged Israeli strike against Syria. Usually, these attacks are under the cover of darkness to help Israeli aircraft, but also so as to minimize the potential harm to non-combatants. But they do happen in broad daylight as well because sometimes the intelligence is actionable only if it is acted upon immediately or if it is determined that Syria would get the message much more resoundingly if it were carried out during the day. 

The Israeli public has become used to these reports, some of which are no longer reported in the Israeli media or just get minimal coverage. But the other side is very much engaged on this issue. It is true for Syria, where the strikes take out many of its assets, and it is true for Iran, which is perhaps the only reason for Israel's intense involvement in the northern arena and in Syria in particular. 

The main objective of these reported attacks is to frustrate Iran's entrenchment in Syria through the militias it trains and arms, as well as to interdict the weapon shipments to its proxies in the region – chiefly Hezbollah.

Israeli Foreign Minister Yair Lapid speaks at a conference in Jaffa, June 7, 2022. Photo by Avshalom Sassoni/Flash90.

As soon as it emerged that Israel's acting Prime Minister Yair Lapid would tell the United Nations General Assembly this week that he supports the establishment of a Palestinian state, he was engulfed by outrage, incredulity and dismay. 

Critics charged that he was endangering Israel's security by seeking to establish a terrorist state on land to which Israel is lawfully entitled. This, they said, would incentivize yet more Palestinian terrorism.

In his actual remarks, Lapid appeared to row back from an earlier briefing by an official that he would say, "Israel must move toward a two-state solution." Maybe as a sop to his critics, he confined himself instead to bland support for a "peaceful" Palestinian state.

Nevertheless, this was the first time in many years that an Israeli leader expressed support for such a state at the U.N.—and at a time when Palestinian radicalization and terror attacks are increasing.

Of course, Lapid's initiative has gone down well with the left, which believes the Arab-Israeli conflict is a dispute over territorial boundaries fueled by the supposedly extremist Jewish belief in a biblical entitlement to the Land of Israel.

Ali Akbar Salehi, head of Iran's Atomic Energy Organization, shows former Iranian President Hassan Rouhani models of nuclear centrifuges, April 9, 2019. Credit: Iranian President's Office.

(September 25, 2022 / JNS) Forty-nine percent of all Israelis, and 55% of those who are Jewish, strongly or somewhat agree that Israel should attack Iranian nuclear sites even without U.S. support, according to a survey by the Israel Democracy Institute.

The study also found that less than a third of Jewish Israelis (31%) want the next government in Jerusalem to advance the two-state solution as a means of resolving the conflict with the Palestinians. A full 36% of Israelis, including 58% of Jews, do not want this paradigm to be promoted following the Jewish state's Nov. 1 elections (11% of Jewish Israelis said they were unsure how the next government should proceed). 

Regarding the upcoming Jewish New Year, which begins on Sunday at sundown, 29% of Israelis believe that next year will be better than the previous one; 30% think it will be about the same; 21% believe it will be worse; and 20% said that they don't know.
---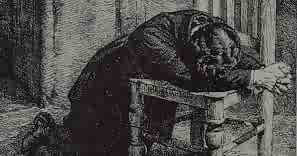 "The men who have done the most for God in this world have been early on their knees. He who fritters away the early morning, its opportunity and freshness, in other pursuits than seeking God will make poor headway seeking Him the rest of the day. If God is not first in our thoughts and efforts in the morning, He will be in the last place the remainder of the day." 
― E.M. Bounds