Top News

Hamid Baeedinejad (L), an Iranian official, speaks with the press about negotiations on Iran's nuclear program outside the Beau Rivage Palace Hotel in Lausanne March 31, 2015. (photo credit: REUTERS/Brendan Smialowski/Pool)

LAUSANNE, Switzerland (Reuters) - Six world powers and Iran missed a Tuesday deadline to reach an outline accord reining in Tehran's nuclear program, extending talks into an extra day as they edged towards a deal but failed to agree on crucial details such as the lifting of U.N. sanctions.

With Iran asserting its "nuclear rights" and the United States threatening on Tuesday to abandon the negotiations, the talks have been bogged down on the issues of nuclear research, the lifting of U.N. sanctions and their restoration if Iran breaches the agreement.

Russian Foreign Minister Sergei Lavrov said negotiators had reached a general accord on "all key aspects", according to Russia's TASS news agency, while his Iranian counterpart said a draft agreement could be prepared on Wednesday.

The UN Security Council voting on a resolution on Palestinian statehood on December 30, 2014. The resolution was voted down. (photo credit: UN/Evan Schneider)

France sees a window of opportunity after Israel's elections to get the United States on board with a new push for Mideast peace, and is preparing a draft UN Security Council resolution in about 12 days, according to French diplomatic officials.

The draft would define the pre-1967 frontier as a reference point for border talks but allow room for exchanges of territory, designate Jerusalem as capital of both Israel and a Palestinian state and call for a fair solution for Palestinian refugees, one official told The Associated Press on Tuesday.

While the substance of the French draft may not differ much from past failed efforts to revive Mideast peace talks, France is hoping this time to avoid a US veto at the UN because of increasing American frustration with Prime Minister Benjamin Netanyahu.

 

US Vice President Joe Biden speaks during an appearance in Boston. (photo credit:REUTERS)

Vice President Joe Biden told a gathering of prominent American Jewish officials last fall that they should look to Israel - and not the United States - as the ultimate guarantor of their community's long-term safety.

The surprising remarks, which were made during a Rosh Hashana celebration attended by government officials and members of Congress, were reported by Atlantic journalist Jeffrey Goldberg in a recent article about the future of European Jewry.

"I had the great pleasure of knowing every prime minister since Golda Meir, when I was a young man in the Senate, and I'll never forget talking to her in her office with her assistant - a guy named Rabin - about the Six-Day War," he said. "The end of the meeting, we get up and walk out, the doors are open, and … the press is taking photos … She looked straight ahead and said, 'Senator, don't look so sad … Don't worry. We Jews have a secret weapon.' "

Lebanese Hezbollah supporters gesture as they march during a religious procession to mark Ashura in Beirut's suburbs. (photo credit:REUTERS)

Iran is placing guided warheads on its rockets and smuggling them to Hezbollah in Lebanon, a senior Defense Ministry official involved in preparing Israeli air defenses said Tuesday. 

Speaking at the Israel Air and Missile Defense Conference in Herzliya, organized by the iHLS defense website and the Israel Missile Defense Association, Col. Aviram Hasson said Iran is converting Zilzal unguided rockets into accurate, guided M-600 projectiles by upgrading their warheads. 

Hasson, who is in charge of upper tier missile defenses in the Defense Ministry's HOMA, which is a part of the Defense Ministry's Administration for the Development of Weapons and Technological Infrastructure, described Iran as a "train engine that is not stopping for a moment. It is manufacturing new and advanced ballistic missiles, and cruise missiles. It is turning unguided rockets that had an accuracy range of kilometers into weapons that are accurate to within meters."
 

Prime Minister Benjamin Netanyahu addresses Knesset members at a swearing in ceremony on Tuesday, March 31, 2015 (photo credit: Knesset spokesperson)

Iran would be less than a year away from obtaining a nuclear weapon if its emerging deal with world powers is signed, Prime Minister Benjamin Netanyahu said Tuesday, as talks between Iran and the US-led group of countries went down to the wire in Switzerland

The prime minister, speaking at a toast after the swearing-in of members of the 20th Knesset, said the new parliament's "primary mission" is "to ensure the security of Israel."

Netanyahu won a landslide victory in the March 17 elections, taking 30 of the Knesset's 120 seats and beating out the rival Zionist Union by six seats. He was tapped last week by President Reuven Rivlin to assemble a governing coalition, a process that will likely yield a right-wing government.

Netanyahu said that while "I greatly appreciate the brave covenant" between Israel and the US, the two countries disagree over how to thwart Iran. "When it comes to an existential threat, Israel must stand up for itself," he said.

MK Avi Dichter (photo credit: Abir Sultan/Flash90)

Former head of the Shin Bet security agency said Tuesday that Israel has "good reasons to be worried, even very worried" about a potential nuclear deal between Iran and the world powers known as the P5+1

Avi Dichter, who has also served as public security minister and who is re-entering Knesset Tuesday as a member of the Likud party, told the Walla news site that the agreement would effectively make Iran a nuclear threshold state. He also said Israel would launch a military strike if necessary.

Dichter made his comments before news came out Tuesday that Tehran and the P5+1 were preparing to issue a general statement agreeing to continue negotiations in a new phase aimed at reaching a comprehensive accord by the end of June, according to AP.

 

John Kerry told Washington Post reporter Laura Rozen this weekend that a nuclear deal with Iran is possible, "Inshallah."

Friend of colleague ran into @JohnKerry at chocolate shop tdy. She said friends in #Iran are looking forward to deal. He said 'inshallah'

Kerry waits prior to a meeting in Lausanne March 30, 2015. . (photo credit:REUTERS)

A pivotal deadline has arrived for diplomats on the shores of Lake Geneva with no clear breakthrough in talks with Iran over its nuclear program.

After two years of intensive negotiations with the United States, and over a decade of talks with Europe, Iran is facing crucial decisions over its future, Western negotiators declared in Lausanne.

The foreign ministers of Germany, France, China and Britain expressed hope that the moment might produce a historic outcome, while the US remained cautious, and Russia's foreign minister left the country.

Moscow is keeping stern on the mechanism with which the United Nations Security Council would lift sanctions on Iran in exchange for permanent actions by Tehran rolling back its nuclear program, The Jerusalem Post has learned. Russian Foreign Minister Sergey Lavrov left his counterparts on Monday warning that instituting a "snap back" mechanism on any sanctions lift would set a dangerous Security Council precedent.

Hezbollah has range of surface to sea missiles; Yakhont can be used as surface to surface missile to hit Tel Aviv, source warns.

Advanced weaponry, much of it supplied by Iran, is flowing into Syria and Lebanon, a senior Israel Navy source warned on Sunday.

"What happens in Syria, happens in Lebanon [in terms of weapons availability], and vice versa. I'll go a step further and say that everything that happens in Iran can end up in Syria, which can then end up in Lebanon," the source stated. "In the event of war with Hezbollah in Lebanon, I'm not sure Syria will remain on the sidelines. Hezbollah assists the Assad regime, and the help is mutual."

Describing the quantity and quality of surface-to-sea missiles in Hezbollah's possession as "unprecedented," the source said there are dozens of such weapons in its keeping, covering around 10 different kinds of such missiles.
---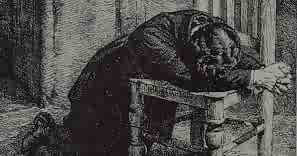 "The men who have done the most for God in this world have been early on their knees. He who fritters away the early morning, its opportunity and freshness, in other pursuits than seeking God will make poor headway seeking Him the rest of the day. If God is not first in our thoughts and efforts in the morning, He will be in the last place the remainder of the day." 
― E.M. Bounds