Top News

Netanyahu, Obama and Abu-Mazen. (photo credit:REUTERS)

Amid reports that US President Barack Obama plans to utilize the final 20 months of his term in office to push through a major diplomatic initiative in the Israeli-Palestinian sphere, officials in Prime Minister Benjamin Netanyahu's ruling Likud party on Friday privately expressed glee over the prospect.

Likud officials reacted to a report in the liberal daily Haaretz which cited White House sources as saying that Obama has every intention of revisiting the issue after a new government is formed in Jerusalem.

"We would like to see the formation of the new government in Israel and its attitude to this issue," a US official told Haaretz. "But in the year and a half to two years that Obama has left in the White House, we will have to deal with this issue because time is working against us."

Senate Banking Committee member Sen. Robert Menendez, D-N.J. gives his opening statement on Capitol Hill in Washington, Tuesday, Jan. 27, 2015, during the committee's hearing on Iran sanctions. (photo credit: AP/Susan Walsh)

A top pro-Israel Democrat in the US Senate, Sen. Robert Menendez (D-NJ), may be charged with corruption following allegations he used his office to advance the business interests of a Democratic donor in exchange for gifts

CNN first reported Friday that the Justice Department was set to bring corruption charges against the lawmaker centering on his relationship with Dr. Salomon Melgen, a Florida ophthalmologist as well as a friend and donor to the lawmaker's campaigns.

An aide to Menendez issued a statement saying "all of the senator's actions have been appropriate and lawful and the facts will ultimately confirm that."

Mohammad Javad Zarif in an NBC interview on March 4, 2015 (NBC screenshot)

Iran's Foreign Minister Mohammad Javad Zarif acknowledged that his country seeks the annihilation of the "Netanyahu regime" but denied that it seeks to wipe out Israel

In an NBC interview on Wednesday, Zarif finessed a series of questions raised by Prime Minister Benjamin Netanyahu in his speech to Congress Tuesday, including over Iranian supreme leader Ali Khamenei's tweet last year urging the annihilation of Israel, and about his own laying of a wreath at the grave of Imad Mughniyeh, the arch-Hezbollah terrorist responsible for the killings of hundreds of Americans.

Zarif said Netanyahu had been fanning "hysteria" since 1992 with the claim that Iran was two years from the bomb. "Once this fear mongering is out, then we can have a deal," he said. Zarif also denied stalling the IAEA's efforts to probe alleged nuclear weapons work. He spent much of the extensive interview castigating Israel for a series of alleged vicious crimes, while insisting on Iran's tolerant and peaceful nature.

Kerry was in Riyadh for a joint meeting with his Saudi counterparts, including Foreign Minister Prince Saud al-Faisal.

The United States is keeping an eye on Iran's "destabilizing" acts even as the two nations try to reach a deal on Tehran's nuclear program, US Secretary of State John Kerry said Thursday

"Even as we engage in these discussions with Iran around this program, we will not take our eye off Iran's destabilizing actions in the region," he told reporters in Saudi Arabia, mentioning Syria and Yemen.

Kerry was in Riyadh for a joint meeting with his Saudi counterparts, including Foreign Minister Prince Saud al-Faisal.

Iran's Supreme Leader Ayatollah Ali Khamenei delivers a speech in Tehran (photo credit: AP/Office of the Iranian Supreme Leader/File)

Arabic media outlets reported Wednesday that Iranian Supreme Leader Ali Khamenei was hospitalized in critical condition, days after a different report indicated doctors had given the ayatollah only two years to live

The Israel Hayom daily on Thursday reported that the supreme leader was rushed to the hospital and has undergone surgery, citing "Arab media reports."

He is said to be in serious condition. The reports could not be immediately confirmed.

French paper Le Figaro cited Western intelligence over the weekend that the 76-year-old was suffering from stage four prostate cancer that spread to other parts of his body, with doctors assessing he has, at most, two years to live.

Chairman of the Joint Chiefs of Staff Army General Martin Dempsey testifies before a Senate Armed Services Committee hearing on Capitol Hill in Washington on March 3, 2015

The U.S. military's leading general says Washington should now consider providing Ukrainian forces with lethal aid to help combat the nation's pro-Kremlin insurgency.

Chairman of the Joint Chiefs of Staff General Martin Dempsey argued during a Senate hearing on Tuesday that the allegedly Russian-backed rebellion threatens to undo more than six decades of peace in Europe and could potentially splinter the NATO alliance.

"I think we should absolutely consider lethal aid and it ought to be in the context of NATO allies because Putin's ultimate objective is to fracture NATO," Dempsey told the Senate Armed Services Committee. 
---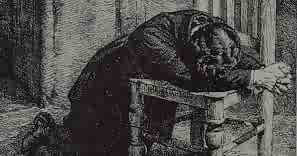 "The men who have done the most for God in this world have been early on their knees. He who fritters away the early morning, its opportunity and freshness, in other pursuits than seeking God will make poor headway seeking Him the rest of the day. If God is not first in our thoughts and efforts in the morning, He will be in the last place the remainder of the day." 
― E.M. Bounds