Top News

President Trump met with Crown Prince Mohammed bin Salman of Saudi Arabia in the Oval Office on Tuesday. Credit Doug Mills/The New York Times

WASHINGTON — President Trump welcomed Saudi Arabia's crown prince, Mohammed bin Salman, to the White House on Tuesday, reaffirming his endorsement of an ambitious young monarch bent on reforming his country and realigning the broader Middle East.

The last time Mr. Trump played host to Prince Mohammed at the White House, a year ago, he was jockeying for position in the court of his father, King Salman. This time, with Mr. Trump's enthusiastic support, Prince Mohammed arrives after having rapidly consolidated his position as Saudi Arabia's heir apparent and a disruptive figure in the region.

The two leaders are expected to take up an array of thorny issues: Mr. Trump's forthcoming decision on whether to rip up the Iran nuclear deal; his nearly completed Middle East peace plan; Saudi Arabia's bitter dispute with its neighbor, Qatar; and the brutal civil war in Yemen, which has led lawmakers to propose a cutoff in American support for a Saudi-led bombing campaign that has killed thousands.

US President Donald Trump and Saudi Deputy Crown Prince and Minister of Defense Mohammed bin Salman enter the State Dining Room of the White House. (photo credit: REUTERS)

US President Donald Trump and Saudi Arabia's powerful Crown Prince Mohammed bin Salman on Tuesday discussed tensions with Iran and a Saudi-led military campaign in Yemen which has come under criticism in Congress.

Their talks at the White House were part of the first visit by the prince to the United States since he became the heir apparent last June to succeed King Salman. Prince Mohammed has consolidated power and is likely to rule for many decades if he succeeds his father.

Though the prince, 32, has won Western plaudits for seeking to ease Saudi Arabia's reliance on oil, tackle chronic corruption and reform the conservative Sunni Muslim kingdom, the severity and secrecy of an anti-corruption crackdown last November has unnerved some investors.

President Trump is preparing to impose a package of $60 billion in annual tariffs against Chinese products, following through on a longtime threat that he says will punish China for intellectual property theft and create more U.S. jobs.

The tariff package, which Trump plans to unveil by Friday, was confirmed by four senior administration officials.

Senior aides had presented Trump with a $30 billion tariff package that would apply to a range of products, but Trump directed them to roughly double the scope of the new trade levies. The package could be applied to more than 100 products, which Trump argues were developed by using trade secrets that China stole from U.S. companies or forced them to hand over in exchange for access to its massive market.

Representatives pose after Iran and six major world powers reached a nuclear deal, capping more than a decade of on-off negotiations, July 14, 2015. (photo credit: REUTERS)

BRUSSELS - France urged the European Union on Monday to consider new sanctions on Iran over its involvement in Syria's civil war and its ballistic missile program, as Paris tries to persuade Washington to preserve a 2015 nuclear deal with Tehran.

US President Donald Trump has given the European signatories a May 12 deadline to "fix the terrible flaws" of the deal, which was agreed under his predecessor Barack Obama, or he will refuse to extend US sanctions relief on Iran.

In response, the three European signatories - France, Britain and Germany - have proposed new EU sanctions targeting Iranians who support Syria's government in that country's civil war and Tehran's ballistic missile program, according to a confidential document seen by Reuters.

"We are determined to ensure that the Vienna accord is respected," French Foreign Minister Jean-Yves Le Drian told reporters on arrival for talks with his EU counterparts, referring to the city where the 2015 deal was signed.

"But we must not exclude (from consideration) Iran's responsibility in the proliferation of ballistic missiles and in its very questionable role in the near- and Middle East," he said. "That must also be discussed to reach a common position."

Prime Minister Benjamin Netanyahu addresses the Knesset in Jerusalem, on March 12, 2018. (Miriam Alster/Flash90)

Prime Minister Benjamin Netanyahu and other Israeli politicians railed against Mahmoud Abbas on Monday, after the the Palestinian Authority president launched an angry attack on US Ambassador to Israel David Friedman, calling him a "son of a dog."

Netanyahu said Abbas's words were indicative of Palestinian frustration with the US in the wake of moves by the Donald Trump administration that have dovetailed with Israeli policy, such as recognizing Jerusalem as the capital of Israel and offering scant condemnation of settlement building.

"Mahmoud Abbas's attack on US Ambassador David Friedman says it all," Netanyahu said in a statement. "For the first time in decades, the American administration has stopped pampering the Palestinian leaders and tells them, that's it. Apparently their shock of the truth has caused them lose their cool."

This file photo taken on March 14, 2017 shows US President Donald Trump and Saudi Deputy Crown Prince and Defense Minister Mohammed bin Salman shaking hands in the State Dining Room before lunch at the White House in Washington, DC. ( AFP PHOTO / NICHOLAS KAMM)

Donald Trump will host Saudi Arabia's crown prince in Washington Tuesday, giving the president a receptive audience to denounce rival Iran and a chance to take stock of significant changes the prince is engineering in the kingdom.

Ten months after the last face-to-face meeting between Trump and Crown Prince Mohammed bin Salman, in Riyadh, the 71-year-old president and the 32-year-old strongman prince are expected to deepen an already warm and congenial relationship.

But they are also expected to take up major developments for Saudi Arabia, both internally and externally: the end of a ban on Saudi women driving, the unprecedented detention of dozens of people that was billed as a high-level anti-corruption purge, Saudi involvement in the war in Yemen, and the crisis with the Gulf state of Qatar.

Adiel Kolman, who was killed in a stabbing attack in Jerusalem's Old city on March 19 2018 (Courtesy)

The Israeli man stabbed to death in a terror attack in Jerusalem's Old City on Sunday was identified as 32-year-old Adiel Kolman.

Kolman, a father of four, was from the central West Bank settlement of Kochav Hashachar. His funeral will be held there on Monday at 11:00 a.m.

Kolman, who was critically injured in the afternoon terror attack, died of his wounds in the hospital hours later.

Innitial reports identified Kolman as a security guard in the Old City. However, friends later said he had worked in the archaeological digs at the City of David for the last five years.
---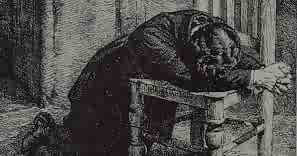 "The men who have done the most for God in this world have been early on their knees. He who fritters away the early morning, its opportunity and freshness, in other pursuits than seeking God will make poor headway seeking Him the rest of the day. If God is not first in our thoughts and efforts in the morning, He will be in the last place the remainder of the day." 
― E.M. Bounds