Top News

Saudi Arabia's foreign minister, Adel bin Ahmed Al-Jubeir, speaks on the last day of the Munich Security Conference in Munich, Germany, Sunday Feb. 19, 2017. (Matthias Balk/dpa via AP)

Saudi Arabia's foreign minister said he is optimistic that Arabs and Israelis can reach a peace deal in 2017.

Speaking four days after US President Donald Trump and Israel's Prime Minister Benjamin Netanyahu spoke at a White House press conferenceabout the possibilities of a regional peace agreement, Adel al-Jubeir told delegates at the Munich Security Conference on Sunday that the contours of an Israeli-Palestinian accord were clear, and that Saudi Arabia and other Arab states would work to bring it to fruition.

"I believe progress can be made in the Arab Israel conflict, if there is a will to do so," he said. "We know what the settlement looks like, if there is just the political will to do so. And my country stands ready with other Arab countries to work to see how we can promote that."

Defense Minister Avigdor Liberman (L) and Saudi Arabia's Foreign Minister Adel al-Jubeir address the 53rd Munich Security Conference in Munich, Germany, February 19, 2017. (photo credit:ARIEL HERMONI/DEFENSE MINISTRY/REUTERS)

Defense Minister Avigdor Liberman and Saudi Foreign Minister Adel al-Jubeir each highlighted Iran as the main threat to regional stability on Sunday at the Munich Security Conference but fell short of saying they would cooperate to thwart Tehran.

Highlighting the extent to which the two countries' views of Iran concur, each speaker cast Iran as a threat to the existence of his country; said the 2015 nuclear agreement had not moderated its behavior; and called for a tough international role – including economic pressure – to confront the Islamic Republic's ambitions.

But Saudi Arabia retained its caution about being identified with Israel. While Liberman called for an alliance with Sunni states, Jubeir did not directly respond when asked if he envisions a coalition with Israel against Tehran.

The Nimitz-class aircraft carrier USS Carl Vinson will patrol in the South China Sea, the Navy announced. (Photo: U.S. Navy file photo)

The United States deployed aircraft carrier USS Carl Vinson to patrol the increasingly contentious South China Sea, despite Beijing's warnings not to challenge its sovereignty in the resource-rich sea.

The Navy described Saturday's launch as the beginning of "routine operations" in the South China Sea. China claims most of the sea as its own, despite overlapping territorial and jurisdictional claims from the Philippines, Vietnam, Malaysia, Taiwan and Brunei.

Last week at a news conference, China's Foreign Ministry spokesman, Geng Shuang, denounced advance news of the deployment.

"China has indisputable sovereignty over the South China Sea islands and their adjacent waters," he said. "China respects and upholds the freedom of navigation and overflight in the South China Sea which countries enjoy under international law, but firmly opposes any country's attempt to undermine China's sovereignty and security in the name of the freedom of navigation and overflight."

The sun sets over Jerusalem on January 23, 2017 (AFP Photo/THOMAS COEX)

With a new leader in the White House bent on disrupting the status quo, could it also be time for a fresh approach to Middle East peace?

The United States this week encouraged a "regional" solution to the Israeli-Palestinian conflict, backing a proposal for the Jewish state to unite with Sunni Arab powers against Shiite Iran, their common foe.

The first meeting at the White House between President Donald Trump and Israeli Prime Minister Benjamin Netanyahu took place on Wednesday, with the proceedings dominated by the US leader backing away from longstanding American policy of calling for a "two-state" solution.

Trump's aides contributed to the confusion by stating that Washington remained committed to the two-state solution that remains a staple of Mideast diplomacy, but added that the administration was also open to alternative solutions.

Iran's elite Revolutionary Guard is to conduct military drills next week, a senior commander announced Saturday, despite warnings from the United States and fresh sanctions over a ballistic missile test.

"The manoeuvres called 'Grand Prophet 11' will start Monday and last three days," General Mohammad Pakpour, commander of the force's ground units, told a news conference.

He said rockets would be used without specifying which kind.

In early February, Iran conducted drills involving short-range missiles at a time of heightened tensions with the United States.
---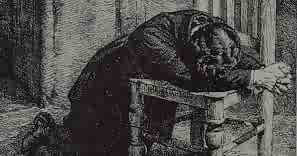 "The men who have done the most for God in this world have been early on their knees. He who fritters away the early morning, its opportunity and freshness, in other pursuits than seeking God will make poor headway seeking Him the rest of the day. If God is not first in our thoughts and efforts in the morning, He will be in the last place the remainder of the day." 
― E.M. Bounds