Top News

US President Barack Obama. (photo credit:REUTERS)

Barack Obama is running scared.

In advance of Prime Minister Benjamin Netanyahu's address to Congress next week about the growing threat of a nuclear Iran, the normally placid president of the United States is suddenly breaking out into a political sweat.

One by one, Obama has been dispatching his minions to deride, denounce and disparage a speech that hasn't even been given yet. Indeed, President Obama is doing everything in his power to attack the message and the messenger in an attempt to salvage a possible deal with the Iranian ayatollahs.

But in doing so, he runs the risk of stirring up a menace no less frightful: the demon of anti-Semitism. After all, the harshness of Obama's response could very well lead some Americans down the well-trod path of anti-Zionism and Jew-hatred.
 

Prime Minister Benjamin Netanyahu makes a speech at the Western Wall, February 28, 2015. (photo credit:MARC ISRAEL SELLEM/THE JERUSALEM POST)

Prime Minister Benjamin Netanyahu paid a visit to the Western Wall Saturday night, just hours before flying to Washington on one of the the most contentious visits there by an Israeli prime minister in recent memory.

With the Wall as his backdrop, Netanyahu said that he wanted to visit Judaism's holiest site before embarking on his trip Sunday morning to Washington where his scheduled speech before Congress on Tuesday has placed him at loggerheads with the White House.

"I want to take this opportunity to say that I respect US President Barack Obama," he stressed. "I believe in the strength of the relationship between Israel and the US and in their strength to overcome differences of opinion, those that have been and those that will yet be. " Netanyahu reiterated his position that as Israel's prime minister it was his obligation to worry about Israel's security, "and for that reason we strongly opposed the agreement being formulated between the world powers and Iran that could endanger Israel's very existence."

 Just four days before Prime Minister Benjamin Netanyahu's speech to a joint meeting of Congress, the Obama administration sought on Friday to refute the Israeli leader's expected critique, arguing that he has failed to present a feasible alternative to American proposals for constraining Iran's nuclear program.

In a briefing for reporters, senior administration officials contended that even an imperfect agreement that kept Iran's nuclear efforts frozen for an extended period was preferable to a breakdown in talks that could allow the leadership in Tehran unfettered ability to produce enriched uranium and plutonium.

"The alternative to not having a deal is losing inspections," said one senior official, who would not be quoted by name under conditions that the administration set for the briefing, "and an Iran ever closer to having the fissile material to manufacture a weapon."

Iran's supreme leader, Ayatollah Ali Khamenei, stands in front of a jeep as he inspects 110,000 hardline Basij militia voluteers. (photo credit:REUTERS)

A senior Iranian cleric with close ties to Supreme Leader Ayatollah Ali Khamenei vowed on Friday that "we will raise the flag of Islam over the White House" in response to the killing of Hezbollah and Revolutionary Guards operatives on the Golan Heights last month.

According to foreign media, Israeli attack helicopters killed six Hezbollah terrorists along with six Iranian Revolutionary Guards Corps (IRGC) operatives, including a high-ranking general. 

Among the Hezbollah operatives killed in the strike was Jihad Mougniyeh, the son of Hezbollah's former military leader, Imad Moughniyeh, who according to Western intelligence sources, was in the midst of setting up a terrorism base on the Syrian Golan and plotting rocket attacks, bombings, anti-tank missile strikes, and cross-border infiltrations against Israel.

REUTERS/Mikhail Voskresensky

Boris Nemtsov, a Russian opposition politician and former deputy prime minister who was an outspoken critic of President Vladimir Putin, was shot dead meters from the Kremlin in central Moscow late on Friday. 

Nemtsov, 55, was shot four times in the back, the Interior Ministry said. A police spokeswoman on the scene said he had been walking on a bridge over the Moskva River with a Ukrainian woman. 

Putin condemned the killing and took the investigation under presidential command, saying it could have been a contract killing and a "provocation" on the eve of a big opposition protest that Nemtsov had been due to lead in Moscow on Sunday.

US National Security Adviser Susan Rice during an interview with Charlie Rose on the Public Broadcast Service, February 24, 2015. (screen capture: YouTube/Charlie Rose) Read more: After bashing Netanyahu, top Obama aide Rice to address AIPAC | The Times of Israel http://www.timesofisrael.com/after-bashing-netanyahu-top-obama-aide-rice-to-address-aipac/#ixzz3StC7BLuX Follow us: @timesofisrael on Twitter | timesofisrael on Facebook

In a bid to ease soaring tensions with Israel over a potential Iran nuclear deal, the White House has decided against snubbing America's leading pro-Israel lobby and will send President Barack Obama's national security adviser and UN ambassador to address its annual policy conference

The American Israeli Public Affairs Committee announced Thursday that the Obama administration has confirmed that national security adviser Susan Rice and UN Ambassador Samantha Power will speak to its conference this weekend. 

US officials had floated the idea of sending a non-Cabinet level official to show displeasure with Israeli Prime Minister Benjamin Netanyahu's upcoming speech to Congress in which he will argue against an Iran deal.

 

US Speaker of the House John Boehner (R-OH). (photo credit:REUTERS)

US House of Representatives Speaker John Boehner on Thursday challenged an assertion by the Obama administration that Israeli Prime Minister Benjamin Netanyahu's upcoming speech to Congress about nuclear negotiations with Iran would be destructive to US-Israeli relations.

"The president's national security advisor says it's destructive for the prime minister of Israel to address the United States Congress. I couldn't disagree more," Boehner said at his weekly news conference.

"The American people and both parties in Congress have always stood with Israel and nothing, and no one, could get in the way," the Republican leader said.


 

Inside the Isfahan nuclear facility (photo: AP)

Reported progress in nuclear talks between world powers and Iran sparks worries in Jerusalem. A source close to Prime Minister Benjamin Netanyahu says Congress could be last barrier to stop a bad deal and that the timing of Prime Ministers's trip to Washington is critical.

Israeli government officials in Jerusalem are not hiding their concerns about the progress in the ongoing nuclear talks between Iran and world powers, particularly in light of The Associated Press report on Monday that exposed the details of the emerging agreement.

According to the AP report, the deal would clamp down on Iran's nuclear activities for at least 10 years but then slowly ease restrictions on programs that could be used to make nuclear weapons.
---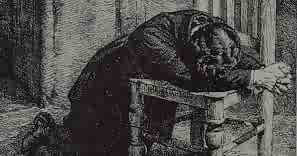 "The men who have done the most for God in this world have been early on their knees. He who fritters away the early morning, its opportunity and freshness, in other pursuits than seeking God will make poor headway seeking Him the rest of the day. If God is not first in our thoughts and efforts in the morning, He will be in the last place the remainder of the day." 
― E.M. Bounds