Top News

President Trump outlined a comprehensive new strategy Monday night for achieving a "lasting peace" in Afghanistan – rejecting what he called "arbitrary timetables" for the U.S. troop presence, ratcheting up pressure on Pakistan to stop harboring militants and vowing to refocus the mission on "killing terrorists," not nation-building.

The president said he will not openly discuss troop numbers, though a senior U.S. official confirmed to Fox News ahead of his address that he's signed off on sending an additional 4,000 troops.

The president spoke to troops at Fort Myer, Va., in a televised national address.

SOUTH CHINA SEA (WCSC) -The guided-missile destroyer USS John S. McCain was involved in a collision with the merchant vessel Alnic MC while underway east of Singapore and the Strait of Malacca, according to officials with U.S. 7th Fleet Public Affairs.

The collision was reported at 6:24 a.m. Japan Standard Time, while the ship was transiting to a routine port visit in Singapore.

The ship is currently sailing under its own power and heading to port.

The Revealed 'get the truth out' special: $100 for 12 books and free media mail shipping in the U.S.

Revealed: $14.99 for 1 book, $20 for 2 books, $10 for each additional book.

Online, click here 

Also available in Kindle, click here 

Today, very few people fully understand the extensive consequences of President Obama's two terms in office. Life as we know it in America will never be the same as the nation is experiencing today.  

In Revealed: Obama's Legacy, the details are presented.

Ran roughshod over the U.S. Constitution

Undermined America's Judicial System

World's number one promoter of lesbian, gay, bisexual, transgender (LGBT)

Celebrated Supreme Court decision on same-sex marriage with a rainbow imaged on the White House

Directed a destructive transformation of the U.S. military

Lectured God-fearing Christians on how to behave

A Muslim apologist and defender of Islam in America

Passionate about Middle East refugees coming to America

Expressed no emotion over Christians being persecuted for their faith

Endangered Israel and U.S. Middle East allies by destabilizing the region

U.S. Federal Debt will almost double to $20 trillion; Federal Reserve debt increased over $4 trillion; personal debt at record levels

And much more ...

 

After an exodus of CEOs from the President's Manufacturing Council and business leaders' abrupt decision to dissolve the Strategic and Policy Forum, President Donald Trump tweeted Wednesday that he would end both.

Corporate leaders distanced themselves from Trump this week after his tepid response to violence at a white nationalist rally over the weekend in Charlottesville, Virginia.

The executives on the Strategic and Policy Forum agreed to disbandWednesday in a decision to "condemn" Trump's remarks about the Charlottesville violence, one member told CNBC.

 
---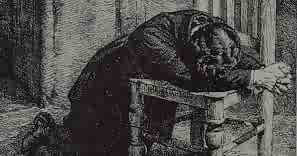 "The men who have done the most for God in this world have been early on their knees. He who fritters away the early morning, its opportunity and freshness, in other pursuits than seeking God will make poor headway seeking Him the rest of the day. If God is not first in our thoughts and efforts in the morning, He will be in the last place the remainder of the day." 
― E.M. Bounds