Top News

Nominal GDP growth in the US has been falling for two years and is close to recessionary stall-speed CREDIT: CONFIDENTIAL PROFIT

he risk of a US recession next year is rising fast. The Federal Reserve has no margin for error.

Liquidity is suddenly drying up. Early warning indicators from US 'flow of funds' data point to an incipent squeeze, the long-feared capitulation after five successive quarters of declining corporate profits.

Yet the Fed is methodically draining money through 'reverse repos' regardless. It has set the course for a rise in interest rates in December and seems to be on automatic pilot.

Kirov-class cruiser Peter the Great in international waters off the coast of Northern Norway this week CREDIT: NTB SCANPIX

Russia has begun its biggest surface deployment since the end of the Cold War as it aims to effectively end the war in Syria on the eve of the US election, Nato officials warned last night.

The Kremlin is sending the full might of its Northern Fleet and part of the Baltic Fleet to reinforce a final assault on the city of Aleppo in a fortnight, according to Western intelligence.

The final bombardment is designed to shore up the Assad regime by wiping out rebels – paving the way for a Russian exit from the civil war.

Merkel and Putin meet in Berlin on Oct. 19. Photographer: Krisztian Bocsi/Bloomberg

Russian President Vladimir Putin floated a possible extension of an Aleppo cease-fire as German Chancellor Angela Merkel and French President Francois Hollande confronted him with "blunt language" over what she described as an "inhumane" onslaught in Syria.

Speaking after a meeting in Berlin, Putin said Russia would halt its bombing as long as "terrorist forces" aren't active. At a separate news conference alongside Merkel, Hollande said Putin didn't specify how long such a cease-fire might last. "We hope it's as long as possible" to allow for humanitarian aid to reach the besieged Syrian city, he said.

European foreign ministers will work on getting aid to the area, which would "at least be a first step that we haven't seen in a long time," Merkel said. "It was right to use this blunt language" in the talks with Putin because "Russia bears a clear responsibility in Syria, including exerting influence over" President Bashar al-Assad, the German leader said.

Julian Assange, founder of the WikiLeaks website, speaks during a panel discussion at the South By Southwest (SXSW) Interactive Festival in Austin, Texas, on March 8, 2014. David Paul Morris Bloomberg

The Ecuadorean government acknowledged that it "temporarily restricted" internet access to WikiLeaks founder Julian Assange at its embassy in London after the website published "a large quantity" of hacked material linked to Democratic presidential candidate Hillary Clinton.

Ecuador's foreign ministry said in a statement that while the government provided Assange asylum in the country's London embassy, it did not condone the release of campaign emails and "respects the principle of non-intervention in the internal affairs" of other countries.

"The decision to make this information public is the exclusive responsibility of the WikiLeaks organization," the foreign ministry said in a statement.

Despite its attempts to avoid the political fray, the move placed Ecuador at the center of the historic presidential campaign at a critical juncture and drawing renewed attention to WikiLeaks' near daily publication of thousands of emails hacked from the Democratic National Committee.

 

 

Koran Islam (Flash90)

In the wake of the latest UNESCO decision, Prof. Nissim Dana of the Middle Eastern affairs department at Ariel University discussed in an Arutz Sheva interview the early Islamic attitude towards the connection between Jerusalem and Israel and Judaism.

Dana stated that he had investigated the early Islamic sources and had even published a book on the subject entitled " To Whom Does This Land Belong?: New Insights into the Koran, and revealed that Islam absolutely does not have a claim to the Land of Israel - even by its own standards as it recognizes the Jews as the owners of this country and of Jerusalem. Nowadays however Muslims seem to be following the maxim 'Don't confuse us with the facts' and it is impossible to change beliefs which they have assimilated over the last few generations even by presenting them with facts from their own sources.

Dana said that "Islam was born in the seventh century C.E. and the Jewish temple existed many years before so that it is impossible to confuse historical facts. Hundreds of years before Islam there was a connection between Jews and Jerusalem."

FRANCE'S THEN interior minister Brice Hortefeux walks next to a tombstone desecrated by vandals with a Nazi swastika and the slogan 'Jews out' in the Jewish Cemetery of Cronenbourg near Strasbourg in 2010. (photo credit:REUTERS)

The Council of Europe's commissioner for human rights Nils Muižnieks delivered an urgent call on Tuesday for the EU to fight antisemitism seriously and remember the Holocaust with a view toward informing the present.

"Europeans ignore the evidence of rising antisemitic hate speech, violence and Holocaust denial at their peril. The hate that begins with Jews never ends with Jews. Antisemitism is a threat to our European continent built on freedom and the rule of law," said Muižnieks on the council's website.

He added, "Teaching remembrance of the Holocaust is a crucial safeguard against history and serious human rights violations repeating themselves."

Regarding litigation to stop antisemitism, he said, "In the case of Garaudy v. France, the applicant, an author of a book titled The Founding Myths of Modern Israel was convicted of disputing the existence of crimes against humanity, defamation of the Jewish community and incitement to racial hatred."

Mosul region (Photo: AFP)

WASHINGTON — The United States expects ISIS to use crude chemical weapons as it tries to repel an Iraqi-led offensive on the city of Mosul, US officials say, although adding that the group's technical ability to develop such weapons is highly limited.

US forces have begun to regularly collect shell fragments to test for possible chemical agents, given ISIS's use of mustard agent in the months before Monday's launch of the Mosul offensive, one official said. 

In a previously undisclosed incident, US forces confirmed the presence of a sulfur mustard agent on ISIS munitions fragments on October 5, a second official said. ISIS had targeted local forces, not US or coalition troops.

 

The secretive leader of the Islamic State, Abu Bakr al-Baghdadi, is believed to be holed up in the terror group's hub of Mosul, as Iraqi and U.S. forces close in this week ahead of what could be a climactic fight.

Senior Kurdish official Hoshiyar Zebari said his forces had "solid" intelligence al-Baghdadi was somewhere in the Iraqi city of more than a million people and up to 6,000 ISIS fighters. The ISIS leader is likely with the group's bomb maker Fawzi Ali Nouimeh, Kurdish officials told Reuters.

Mosul, Iraq's second-largest city, fell to ISIS in the summer of 2014 as the militants swept over much of the country's north and central areas. Weeks later, al-Baghdadi announced the formation of a self-styled caliphate in Iraq and Syria from the pulpit of a Mosul mosque.

Zebari said ISIS was "disoriented, they don't know whether to expect attacks from the east or west or north."
---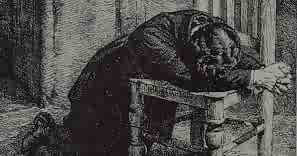 "The men who have done the most for God in this world have been early on their knees. He who fritters away the early morning, its opportunity and freshness, in other pursuits than seeking God will make poor headway seeking Him the rest of the day. If God is not first in our thoughts and efforts in the morning, He will be in the last place the remainder of the day." 
― E.M. Bounds