Top News

(photo: BGEA)

My father Billy Graham was once asked, "Where is Heaven?" He replied, "Heaven is where Jesus is and I am going to Him soon!" This morning, at the age of 99, he departed this world into eternal life in Heaven, prepared by the Lord Jesus Christ—the Savior of the world—whom he proclaimed for nearly 80 years. He will be missed by our family, his colleagues, faithful ministry partners, and, yes, many around the world. But what joy he has to be welcomed by God the Father, and be reunited with my mother in the presence of Jesus who speaks peace to eternal souls.

What about you? When you depart this world do you know with certainty where you will spend eternity? You can know this today. Jesus said, "For God so loved the world, that He gave His only begotten Son, that whosoever believeth in Him should not perish, but have everlasting life" (John 3:16). The one who comforts weary souls has given us this promise, "Let not your heart be troubled; you believe in God, believe also in Me … I go to prepare a place for you … I will come again and receive you to Myself; that where I am, there you may be also" (John 14:1-3).

– Quote from Franklin Graham February 21, 2018

(photo: BGEA)

My father has joined my mother in heaven. He went to sleep in his home in the beautiful mountains of North Carolina and woke up in the arms of Jesus. While many around the world mourn his physical death, he is now celebrating the eternal life he spent over 70 years telling millions of people about.

A sailor fires a .50-caliber machine gun aboard the destroyer Carney during a live-fire exercise in the Black Sea. Carney has been deployed to the Black Sea to join the destroyer Ross for the Navy's first multi-destroyer patrol of the region since 2014. (MC2 James R. Turner/Navy)

The Navy has deployed the guided-missile destroyer Carney to join the destroyer Ross in the Black Sea in a move that U.S. military officials told CNN is intended to "desensitize" Russia to the presence of American military assets in the strategically important region.

The deployment of the Carney marks the first time in four years that two American destroyers have operated in the Black Sea outside of scheduled exercises. The move comes as Russia continues to militarize Crimea, the peninsula it seized from Ukraine in 2014.

In recent years, the U.S. and NATO have accused Russia of sending troops and military hardware to Crimea, and there are now reports that submarines have been added to the mix.

Nevertheless, U.S. and NATO officials have insisted that they are not playing tit-for-tat with the Russians.

"Our decision to have two ships simultaneously operate in the Black Sea is proactive, not reactive," said Vice Adm. Christopher Grady, commander of 6th Fleet, which oversees U.S. naval operations in the region. "The continued presence of the U.S. Navy in the Black Sea demonstrates our enduring commitment to regional stability, maritime security of our Black Sea partners, and the collective defense of our NATO allies," he added.

United States Ambassador to the United Nations (UN) Nikki Haley speaks in front of White House senior adviser Jared Kushner during a meeting of the UN Security Council at UN headquarters in New York, U.S., February 20, 2018. . (photo credit: REUTERS)

WASHINGTON — US President Donald Trump's Middle East peace team briefed members of the UN Security Council on their plan to jumpstart negotiations between Israel and the Palestinians on Tuesday.

Two sources familiar with the briefing told The Jerusalem Post that Jared Kushner, the president's son-in-law leading the diplomatic effort, Jason Greenblatt, his special representative for international negotiations, and Nikki Haley, US envoy to the UN, fielded questions from diplomats for roughly an hour after a public session of the council concluded.

The briefing by senior Trump administration officials followed a speech to the council by Palestinian Authority President Mahmoud Abbas, who asked UN members to come up with an international mechanism that would replace any US-led peace effort.
 

WASHINGTON — US Ambassador to the United Nations Nikki Haley on Tuesday said Washington would not "chase" the Palestinians to the negotiating table with Israel, following Palestinian Authority President Mahmoud Abbas's speech to the UN Security Council.

Speaking in front of US President Donald Trump's top two Middle East peace negotiators — Jared Kushner and Jason Greenblatt — Abbas excoriated the US president's decision last year to recognize Jerusalem as Israel's capital and set in motion plans to move the the US embassy there, characterizing it as "an unlawful decision."

Abbas then called for a multilateral international effort to secure Palestinian statehood, thus removing the US from its traditional role as the key mediator in negotiations.

US President Donald Trump, German Chancellor Angela Merkel and French President Emmanuel Macron at the G-20 Summit in Hamburg, Germany, 2017. (photo credit: POOL)

State Department officials are seeking a commitment from their European counterparts that they will work to "improve" the Iran nuclear deal over an undetermined period of time – a request short of the concrete and swift policy changes demanded of them by US President Donald Trump last month.

According to a diplomatic cable seen by Reuters, US officials are asking the governments of Britain, France and Germany to commit to "work together to seek a supplemental or follow-on agreement" to the 2015 international deal governing Iran's nuclear program "that addresses Iran's development or testing long-range missiles, ensures strong [International Atomic Energy Agency] inspections, and fixes the flaws of the 'sunset clause.'"

Palestinian Authority President Mahmoud Abbas speaks during a meeting in the West Bank city of Ramallah, on January 14, 2018. (AFP Photo/Abbas Momani)

Palestinian Authority President Mahmoud Abbas will call for an alternative to US-mediated negotiations with Israel during a rare address to the United Nations Security Council, Palestinian officials said Monday.

Addressing the council on Tuesday for the first time since 2009, the long-time Palestinian leader is expected to call for multiple international powers to facilitate peace negotiations and again criticize the United States' controversial recognition of Jerusalem as Israel's capital.
---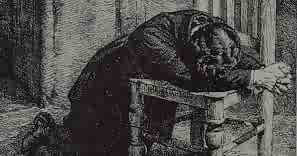 "The men who have done the most for God in this world have been early on their knees. He who fritters away the early morning, its opportunity and freshness, in other pursuits than seeking God will make poor headway seeking Him the rest of the day. If God is not first in our thoughts and efforts in the morning, He will be in the last place the remainder of the day." 
― E.M. Bounds