Top News

Prime Minister Benjamin Netanyahu chairs the weekly cabinet meeting in Jerusalem, Sunday. (photo: AP)

Hours after Israeli jets bombed a Syrian anti-aircraft battery in response to missile fire at Israeli aircraft over Lebanon on Monday, Prime Minister Benjamin Netanyahu issued a brief video statement saying Israel would not be deterred and that the Syrian attempt to target Israeli aircraft was "unacceptable."

No Israeli planes were hit in the Syrian attack, Israeli military spokesman Lt. Col. Jonathan Conricus said. He said the counterstrike took place two hours after the attempted attack and "incapacitated" the anti-aircraft battery, located 50 kilometers (30 miles) east of Damascus.

Following the incident, Netanyahu said, "Our policy is clear – we will hit anyone who hits us. Today, they tried to attack our jets and that is unacceptable.

Israel will not allow a permanent Iranian military presence in Syria, Prime Minister Benjamin Netanyahu told visiting Russian Defense Minister Sergei Shoigu on Tuesday, a day after Israel destroyed an SA-5 anti-aircraft battery in Syria that fired on IAF planes over Lebanon.

Both Russia and Iran are key backers of Syrian President Bashar Assad.

According to the Prime Minister's Office, most of the meeting dealt with Iranian efforts to set up a permanent military presence in Syria. "Iran needs to understand that Israel will not allow that," Netanyahu told Shoigu.

Lebanese PM Saad Hariri and Italian PM Paolo Gentiloni. (photo: ANSA)

Lebanese Prime Minister Saad Hariri will join a coalition government with Hezbollah, conceding defeat and handing the terrorist organization more political power than it ever had before.

Hariri, in an interview with the Italian newspaper La Repubblica while on a visit to Rome to meet with his Italian counterpart, Paolo Gentiloni, said that he and the Shi'ite jihadist group have "put aside" their differences to serve the country.

"The prime minister only thinks of the good of Lebanon, of finding the formulas and making the agreements that allow us to handle the problems of the country," he was quoted as saying.

View of the Gaza Strip from the Israeli border, file (Doron Horowitz/Flash90)

Israel says it will not conduct diplomatic negotiations with a  Palestinian unity government that includes Hamas until the terrorist organization meets the following conditions:

Recognition of the State of Israel and a stop to all terrorist activities in accordance to the guidelines set forth by the diplomatic Quartet facilitating the Middle East process

Disarming of the group's military infrastructure

The return of the fallen Israeli soldiers and civilians currently being held by Hamas in the Strip

Full security control of the Gaza Strip, including all border crossings, handed over to the Palestinian Authority

Severing of all ties between Hamas and Iran

All humanitarian needs of Gaza residents be facilitated though the PA

Brigadier-General Turgeman at the IDF's supreme command post. 'Serving in the pit means working 24/7 during routine times and during emergencies' (Photo: Eli Atias)

From his underground office in Tel Aviv's Kirya Base, Brig.-Gen. Turgeman oversees hundreds of secret military activities a year as head of IDF's Operations Division. In a special interview, he explains why Hamas isn't interested in a conflict with Israel, says Israel's biggest threat is in the North and reveals that the IDF helped thwart a terror attack against Russian forces in Syria.

Representatives pose after Iran and six major world powers reached a nuclear deal, capping more than a decade of on-off negotiations, July 14, 2015. (photo credit:REUTERS)

LUXEMBOURG- The European Union vowed on Monday to defend a 2015 nuclear deal between Iran and world powers and urged US lawmakers not to reimpose sanctions after President Donald Trump chose not to certify Tehran's compliance with the accord.

Germany and France led a chorus of warnings to the United States, normally the EU's closest foreign policy ally, that any weakening of the agreement to prevent Iran obtaining nuclear weapons could have serious consequences for peace.

As Europeans together, we are very worried that the decision of the US president could lead us back into military confrontation with Iran," German Foreign Minister Sigmar Gabriel told reporters at a meeting with his EU counterparts.

Illustrative: An IAF F-16 from the Red Dragon squadron during a drill, November 2013. (IDF Spokesperson's Unit/Flash90)

Israeli Air Force jets attacked an anti-aircraft battery well inside Syria on Monday morning, after the surface-to-air system launched a missile at a different plane over the skies of Lebanon, the army said.

A military spokesperson said that "a number" of Israeli planes were flying over Lebanon as part of a "routine reconnaissance mission" on early Monday morning, when they came under attack by the Syrian anti-aircraft battery.
---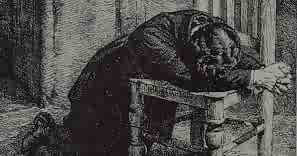 "The men who have done the most for God in this world have been early on their knees. He who fritters away the early morning, its opportunity and freshness, in other pursuits than seeking God will make poor headway seeking Him the rest of the day. If God is not first in our thoughts and efforts in the morning, He will be in the last place the remainder of the day." 
― E.M. Bounds