Top News

By Jonathan Easley and Jonathan Swan - Getty Images

Tensions between Donald Trump and the national media burst into the open Tuesday during a heated press conference at Trump Tower. 

Top anchors for major news outlets peppered the presumptive GOP presidential nominee with questions about why it took him more than four months to give veterans groups the money he touted raising in January.

Some of the reporters accused the businessman of being thin-skinned and said he is seeking to avoid the scrutiny that comes with running for president.

Trump responded in kind, calling a male CNN anchor "a beauty," referring to an ABC News reporter in the audience as a "sleaze" and vowing to take his war against the press to the White House if he's elected.

French police take part in a mock attack drill on May 30 outside the Grand Stade stadium in Decines, near Lyon, France, in preparation for the UEFA 2016 European Championships. Robert Pratta / Reuters

The State Department on Tuesday warned Americans traveling to Europe about risk of terror attacks over the summer. 

"The large number of tourists visiting Europe in the summer months will present greater targets for terrorists planning attacks in public locations, especially at large events," the State Department said in a travel advisory.

It pointed to two events in particular — the Catholic Church's World Youth Day in late July in Poland and the European Soccer Championship, which France will host from June 10-July 10 — as potential targets.

Benny Begin (Photo: Alex Kolomoisky)

Likud MK Benny Begin on Tuesday blasted the appointment of Yisrael Beytenu chief Avigdor Liberman as Defense Minister, ridiculing right-wing supporters of the move as "fools".

"There are three kinds of right-wingers," said Begin, "moderate right-wingers, extreme right-wingers, and foolish right-wingers."

"Just yesterday Liberman showed us his views," said Begin, referring to Liberman's call for a two-state solution on Monday and previous statements endorsing land swaps along Israel's narrow coastal plain.

"I was surprised by those members [of the nationalist camp], some of whom live in Judea and Samaria, who remember the ideas Liberman has talked about [in the past] that the western border of that same [proposed Palestinian] state - which I see as a PLO state at the beginning that will quickly become a Hamas state – that its border needs to be along the length of Highway 6 [along Israel's central coastal plain]."

"So for residents of Samaria or members of the Likud to celebrate [the fact] that a man with views like these has been given the Defense Ministry leads me to this conclusion [that they're fools]."

Naftali Bennett and Benjamin Netanyahu (Photo: Yair Sagi, Alex Kolomoisky)

Education Minister Naftali Bennett expresses support for term limits on prime minister position; will continue to support the Zionist Union initiative as long as it doesn't become a partisan issue.

A few hours after reaching a compromise on the makeup of the new cabinet, Education Minister Naftali Bennett (Habayit Hayehudi) announced his support for an initiative to create term limits on the prime minister position on Monday. 

Bennett said this in response to a round table discussion question asked by Merav Michaeli (Zionist Union), saying it is a "welcomed step."

 

 

Prime Minister Benjamin Netanyahu meets with his French counterpart, Manuel Valls, in Jerusalem on Monday, May 23, 2016 (Kobi Gideon/GPO)

This coming Friday, foreign ministers from some of the world's most powerful countries, including the United States, Russia and Germany, as well as a handful of Arab states, will gather in Paris to discuss ways to reanimate the Israeli-Palestinian peace process.

The two parties at the heart of the conflict will not send official representatives to this week's conference, a precursor to a second gathering later this year that Israelis and Palestinians are urged to attend.

How is Jerusalem bracing for an event that will likely lead to additional demands on Israel to make concessions toward a peace deal?

Prime Minister Benjamin Netanyahu meets with ministers in Jerusalem on May 30, 2016. (Photo by Kobi Gideon/GPO)

Israel is prepared to hold peace talks based on the Arab Peace Initiative, Prime Minister Benjamin Netanyahu surprisingly declared Monday just moments after new Defense Minister Avigdor Liberman took the oath of office, ending a month-long saga over which party would join Prime Minister Benjamin Netanyahu's government.

"I remain committed to making peace with the Palestinians and with all our neighbors," Netanyahu said in a press conference following the swearing- in ceremony. "The Arab peace initiative includes positive elements that can help revive constructive negotiations with the Palestinians.

"We are willing to negotiate with the Arab states revisions to that initiative so that it reflects the dramatic changes in the region since 2002, but maintains the agreed goal of two states for two peoples."

Benjamin Netanyahu, right, and Avigdor Liberman, left, sign a coalition agreement in the Knesset on May 25, 2016. (Yonatan Sindel/FLASH90)

The government unanimously gave the go-ahead for Avigdor Liberman to become defense minister Monday morning as a deal to bring his five-seat Yisrael Beytenu faction into the coalition moved forward.

Party member Sofa Landver was also voted in as immigrant absorption minister, and Likud member Tzachi Hanegbi was made minister without portfolio, according to a message from the Prime Minister's Office.

The three are set to be sworn in as ministers on Monday afternoon once the Knesset, too, approves the move.

The confirmation came after late-night talks led to the resolution of a coalition crisis that threatened to topple the government of Prime Minister Benjamin Netanyahu over a demand by Jewish Home head Naftali Bennett for an overhaul to the security cabinet.

Benjamin and Sara Netanyahu. (photo credit:AVI OHAYON - GPO)

Police have found evidence of criminal wrongdoing on the part of Prime Minister Benjamin Netanyahu's wife Sara Netanyahu, regarding the use of state funds in the management of the Prime Minister's residence.

The revelation on Sunday – confirmed by a police official who spoke to the Jerusalem Post - means that prosecutors could potentially indict Netanyahu on criminal charges based on the findings of the police investigation.

Evidence was also found against two other suspects – Ezra Seidoff, a top deputy in the Prime Minister's office, and electrician Avi Fahima.
Police have handed the investigative findings to Jerusalem district prosecutors, who will decide how to proceed.

Israel's 34th government. (photo credit:MARC ISRAEL SELLEM/THE JERUSALEM POST)

If there's one epithet the punditry repeatedly uses about Prime Minister Benjamin Netanyahu, whether in relation to his foreign policies or internal politics, it's "paranoid." 

And yet, as the line from Catch-22 goes: Just because you're paranoid doesn't mean they aren't after you. If Netanyahu feels like the walls are closing in on him and enemies are at his door these days, it's not without reason.

For years, since Finance Minister Moshe Kahlon took a break from politics after a term as a Likud minister, there has been talk about the formation of an alternative right-wing bloc that could take Netanyahu down. Kahlon seemingly jumped the gun; his newly formed Kulanu Party ran in the next election on a mostly economic platform and got only 10 seats as opposed to the Netanyahu-led Likud with 30.
---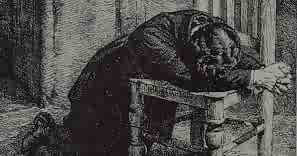 "The men who have done the most for God in this world have been early on their knees. He who fritters away the early morning, its opportunity and freshness, in other pursuits than seeking God will make poor headway seeking Him the rest of the day. If God is not first in our thoughts and efforts in the morning, He will be in the last place the remainder of the day." 
― E.M. Bounds