Top News

Workers set the stage at the AIPAC conference in Washington, March 2. (photo credit:REUTERS)

WASHINGTON – The American Israel Public Affairs Committee opens its annual policy conference on Sunday hoping to take advantage of tempered political discourse around Israel, after enduring several years of turbulence over its positions on Iran and the fate of the Israeli-Palestinian peace process.

Washington's largest Israel advocacy lobby seeks to reforge its wide base of bipartisan congressional support, somewhat damaged after taking on former US president Barack Obama over a nuclear deal signed by Tehran and world powers in 2015.

The Senate confirmed David Friedman to be the United States' next ambassador to Israel Thursday. 

The news was applauded by many conservatives, but highlighted a clear divide in party lines. Only two Democrats, New Jersey Senator Bob Menedez and West Virginia's Joe Manchin, joined a unified Republican party in favor of Friedman's nomination. 

Friedman faced fierce oppostion for his critical view of the "two-state solution" and support for Jewish homes in biblical Judea and Samaria.

"He's a controversial guy because he is right leaning. He's got some pretty tough positions with regard to the Palestinian-Israeli conflict," Jonathan Schanzer, of the Foundation for the Defense of Democracies, told CBN News in an interview. 
---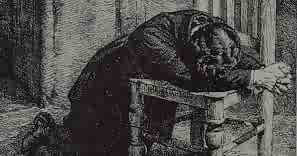 "The men who have done the most for God in this world have been early on their knees. He who fritters away the early morning, its opportunity and freshness, in other pursuits than seeking God will make poor headway seeking Him the rest of the day. If God is not first in our thoughts and efforts in the morning, He will be in the last place the remainder of the day." 
― E.M. Bounds