Top News

A picture taken from the Israeli side of the Israeli-Syrian border shows smoke rising near the border in the Golan Heights, during fights between rebels and the Syrian army on June 25, 2017. (Basel Awidat/ Flash90)

The Syrian army on Sunday issued a warning to Israel, following two IDF retaliatory strikes on its territory in as many days for spillover fire from the war-torn country.

The regime said that three Syrian soldiers had been killed by Israeli fire.

Around 10 mortar shells from Syria struck the Golan Heights on Saturday, prompting an Israeli response that reportedly killed two Syrian soldiers. On Sunday, several more projectiles hit Israel, in what the army said was spillover fire.

AP Photo

A US official has categorically denied rumors suggesting that President Donald Trump is contemplating giving up on launching fresh peace talks between Israel and the Palestinians. "Reports that President Trump is considering pulling out of peace talks are nonsense," the official said. 

The reports came on the heels of separate meetings last week between Jared Kushner, the special adviser and son-in-law of Trump, with Palestinian Authority President Mahmoud Abbas, on how the two warring sides could advance peace.

A senior Palestinian official told Al-Hayat newspaper that Kushner was tasked with writing a report on his meetings which would determine whether or not Trump would proceed in his pursuit of what he has often described as "the ultimate deal."

 

Benjamin Netanyahu. (photo credit:REUTERS)

Prime Minister Benjamin Netanyahu warned Iran on Sunday  that Israel "views gravely" its attempts to set up a military presence in Syria and to arm Hezbollah with advanced weaponry via Syria and Lebanon.

His comments at the weekly cabinet meeting came a day after the IDF responded to mortar fire from Syria by attacking Syrian army targets across the border.

"Our policy is clear," he said. "We will not accept any kind of 'drizzle, not of mortars, rockets, or spillover fire [from the Syrian Civil War]. We respond with force to every attack on our territory and against our citizens."

Zolfaghar missiles, right, are displayed during a rally marking al-Quds (Jerusalem) Day in Tehran on June 23, 2017. (AFP/Stringer)

Israel has reportedly sent messages to Iran via Europe warning it against continuing to expand Hezbollah's warfighting capabilities against Israel in southern Lebanon.

According to Hebrew-language reports, Israel has been speaking to friendly nations who also have diplomatic relations with Tehran, asking them to convey to the Islamic Republic that Jerusalem "will not tolerate" the continued arming of the southern Lebanese terror group and Iranian proxy.

The reports cited a European diplomatic source.

Israel specifically addressed Iranian efforts to construct underground weapons-production factories in south Lebanon that will enable Hezbollah to produce advanced rockets and other systems without the need to smuggle them from Iran through Syria.
---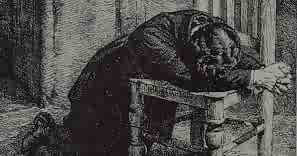 "The men who have done the most for God in this world have been early on their knees. He who fritters away the early morning, its opportunity and freshness, in other pursuits than seeking God will make poor headway seeking Him the rest of the day. If God is not first in our thoughts and efforts in the morning, He will be in the last place the remainder of the day." 
― E.M. Bounds