Top News

What readers of 'Revealed' are saying: 

Riveting

Bold

Sobering 

God bless your courage. 

I couldn't put the book down.

This book had to be written. 

Every Christian should read this, especially those who voted for Obama.

This book should break the barrier into mainstream markets. Not for Christians only.

----

For there is nothing covered, that shall not be revealed; neither hid, that shall not be known. - Luke 12:2 - KJV

Chapter 1: Who Influenced and Radicalized Obama?

Chapter 2: A Muslim Apologist

Chapter 3: Israel's Existence in Danger and Middle East in Chaos

Chapter 4: U.S. Military's Cultural Destruction

Chapter 5: LGBT - He Owns It

Chapter 6: Faith on His Terms

Chapter 7: The Legacy: Will America ever recover?

Chapter 8: So Help Me God

Appendix 1: Obama's Opening Statement at Al Azhar – a Muslim University

Appendix 2: Proof In HIs Own Words: Muslim Apologist, America's Top LGBT Activist, Most Biblically Hostile U.S. President  

---

To order 'Revealed' click here: Christian Publications  or on the book title headline above.  

$14.99 for 1 book, $20 for 2 books, $10 for each additional book.  

224 pages 

Books ship in 24 hours.  

 

Republicans' claim that Democrats did not mention terrorism or ISIL on the first night of the Democratic National Convention is correct, Politifact said Tuesday morning.

Following Monday night's speeches, Republicans blasted the Democrats for a lack of focus on terrorism from the 61 speakers. 

"Based on our searches of C-SPAN closed-captioning text, Congressional Quarterly transcripts and other video archiving services, we couldn't find any speaker who mentioned "ISIS," "Islamic" "terror," "terrorist," or "terrorism" during the first day of the convention," Politifact wrote.

 

Tim LaHaye, the best-selling author best known for the Left Behind series, "graduated to heaven" early this morning after suffering a stroke at age 90.

His family announced the news of his passing at a San Diego hospital on his ministry Facebook page.

On the eve of his death, ministry partners, fans, and friends urgently asked for prayer on social media this weekend, offering a wave of early tributes that spread through end-times prophecy circles and chapters of Concerned Women for America (CWA), the 600,000-member public policy organization founded by LaHaye's wife, Beverly. Some circulated a statement by LaHaye's daughter Linda: "He will not recover from this, he will soon be graduated to heaven."

Hillary Clinton, who spent the entirety of her presidential primary campaign battling allegations over her improper use of a personal email server while secretary of state, once again faces an email headache just days before her crowning as the Democratic presidential nominee.

This time, the leak of thousands of emails from the Democratic National Committee, some of which indicated an anti-Bernie Sanders bias at the very top of the organization, led to the resignation of Chairwoman Debbie Wasserman Schultz.

The controversy now hangs over the start of the convention as Sanders supporters prepare to protest, outside and potentially inside the convention hall. On Monday, Schultz tried to explain her new role in the party, vowing to get to work electing Hillary Clinton.

"You'll see me every day between now and November 8 on the campaign trail," she said, even as Sanders supporters waved signs in front of her and shouted, "Shame!" 

FILE - In this July 28, 2014 file photo, New York Gov. Andrew Cuomo speaks about ongoing economic development in western New York at the University of Buffalo's South campus in Buffalo, N.Y. (AP)

New York's advertising campaigns promoting the state's economic-development opportunities have faced criticism for their high costs and meager returns in job creation. Now they have encountered another challenge.

A former North Carolina Supreme Court judge has filed complaints with the U.S. Office of Special Counsel and a New York state ethics panel alleging that taxpayer-funded ads Gov. Andrew Cuomo's administration has run in North Carolina violated the Hatch Act by interfering with the gubernatorial and legislative races in that state.

The commercials, which reference the state's so-called transgender bathroom law, among policies by other states, "mention North Carolina and its leadership in a transparent attempt to criticize, interfere and affect the impending North Carolina elections," according to the federal complaint filed by the retired judge, Robert F. Orr.
---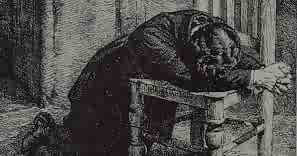 "The men who have done the most for God in this world have been early on their knees. He who fritters away the early morning, its opportunity and freshness, in other pursuits than seeking God will make poor headway seeking Him the rest of the day. If God is not first in our thoughts and efforts in the morning, He will be in the last place the remainder of the day." 
― E.M. Bounds