Top News

Israel navy drill in the Red Sea. (photo: IDF Spokesman's Unit)

The US State Department approved a "Possible Foreign Military Sale" to Israel, according to a Defense Security Cooperation Agency press release on Friday.

The DSCA said that the Israeli government requested to purchase 13 76mm naval guns, as well as a variety of naval maintenance materials and tools, US Government and engineering technical, logistics and support services, operations and maintenance training, and other related supplies and services. The estimated cost of such a deal is $440 million.

"The United States is committed to the security of Israel," said the press release. "And it is vital to US national interests to assist Israel to develop and maintain a strong and ready self-defense capability... This proposed sale will contribute to the foreign policy and national security of the United States by helping to improve the security of a strategic regional partner that has been, and continues to be, an important force for political stability and economic progress in the Middle East."

A man watches a TV news program reporting about North Korea's missile firing with a file footage, at Seoul Train Station in Seoul, South Korea, Saturday, April 29, 2017. (photo: AP)

North Korea's failed attempt to launch a mid-range ballistic missile Friday evening came just hours after Secretary of State Rex Tillerson convened a session of the United Nations Security council calling for member states to increase sanctions on Pyongyang.

The mid-range KN-17 ballistic missile was fired at around 5:30 a.m. Saturday local time from the northeast of Pyongyang, Bloomberg reports. This is the sixth test launch North Korea has conducted this year.

The missile broke up minutes after launch and flew as high as 44 miles in the air, the Wall Street Journal reports. The missile did not leave North Korean territory, according to a spokesman for Pacific Command. Officials believe that the missile is being tested to one day target ships.

Donald Trump wearing a Jewish prayer shawl. (photo:Reuters, Carlo Allegri)

President Donald Trump proclaimed May as Jewish American Heritage Month in a press release Friday. 

"During Jewish American Heritage Month, we celebrate our Nation's strong American Jewish heritage, rooted in the ancient faith and traditions of the Jewish people," Trump said.

"Now, therefore, I, Donald J. Trump, President of the United States of America, by virtue of the authority vested in me by the Constitution and the laws of the United States, do hereby proclaim May 2017 as Jewish American Heritage Month. I call upon all Americans to celebrate the heritage and contributions of American Jews and to observe this month with appropriate programs, activities, and ceremonies," Trump said in closing.

Defense Minister Avigdor Liberman speaks at the 53rd Munich Security Conference in Germany in February. (photo credit:REUTERS)

WASHINGTON - President Donald Trump complained on Thursday that US ally Saudi Arabia was not treating the United States fairly and Washington was losing a "tremendous amount of money" defending the kingdom.

In an interview with Reuters, Trump confirmed his administration was in talks about possible visits to Saudi Arabia and Israel in the second half of May. He is due to make his first trip abroad as president for a May 25 NATO summit in Brussels and could add other stops.

"Frankly, Saudi Arabia has not treated us fairly, because we are losing a tremendous amount of money in defending Saudi Arabia," he said.

Palestinian President Mahmoud Abbas attends the summit of the Arab League at the Dead Sea, Jordan, Wednesday, March 29, 2017. Arab leaders are gathering for an annual summit where the long-stalled quest for Palestinian statehood is to take center stage. (AP Photo/Raad Adayleh)

If anyone had any doubts as to the sincerity of the intentions of Palestinian Authority President Mahmoud Abbas regarding a "disengagement" from the Hamas-run Gaza Strip, the PA's official announcement on Thursday made clear that the rais has made up his mind. PA Civil Affairs Minister Hussein al-Sheikh formally notified the Israeli Coordinator of Government Activities in the Territories (COGAT), Maj. Gen. Yoav Mordechai, that as of next month, the PA will stop paying Israel for providing electricity to the Gaza Strip.

This is high drama for various reasons.

The first is symbolic, in that the Palestinian Authority is taking its first official step toward separating from the Gaza Strip and shifting responsibility for it to Hamas.

The second is on the practical level. Gaza's residents receive, on average, six hours of electricity per day. This is because the Gaza power station has stopped working. Israel supplies the Strip with approximately 30 percent of its electricity consumption. Were that supply to be interrupted, instead of six hours of electricity per day Gazans would be lucky to get two.

 

The Iranian regime, as it has made clear in countless threats, rallies, and missile displays, wants to destroy Israel, the "Little Satan." 

Given Israel's military might and, according to foreign reports, nuclear arsenal, Iran's goal is probably unattainable. But the nearer Iran gets—or perceives itself to get—to that goal, the more warfare and instability is likely to ensue.

At present, thanks to Syria's collapse into civil war and the Obama administration's—at best—inept policy there, Iran is within reach of establishing a permanent military presence to Israel's north—a surefire recipe for ongoing struggle and menace.

Four cargo planes originating from Iran landed at an airport outside Damascus just hours before Syria accused Israel of attacking a military compound nearby.

Explosions hit in the area of Damascus International Airport early on Thursday morning, with Syria's official news agency accusing Israel of attacking a military compound outside the airport.

Hours before the blasts, which took place at 3:25 A.M., two Iranian 747 cargo planes, an Iranian Ilyushin il-76 and a Syrian Ilyushin il-76 landed in Damascus, according to the flight radar tracking site Flightradar24.com.

 
---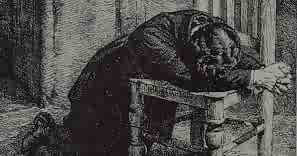 "The men who have done the most for God in this world have been early on their knees. He who fritters away the early morning, its opportunity and freshness, in other pursuits than seeking God will make poor headway seeking Him the rest of the day. If God is not first in our thoughts and efforts in the morning, He will be in the last place the remainder of the day." 
― E.M. Bounds