Top News

For illustration purposes

LONDON (Reuters) - Russia has increased its naval activity in international waters close to Norway and its military capabilities are a growing concern, Norway's navy chief said on Thursday. 

Norway has an Arctic border with Russia and its economy is highly reliant on its free access to the seas. 

Rear Admiral Nils Andreas Stensoenes, Chief of the Royal Norwegian Navy, told Reuters it was Russia's legal right to operate in international waters. 

"We are worried about the increase in activity and the increasing capability because that might be used to their advantage and to our disadvantage later," he said on the sidelines of a Royal United Services Institute conference in London.

 

Russian S-500 missile being prepared for testing. (Screen capture: YouTube)

Russia has successfully conducted the world's longest-range surface-to-air missile test, according to a report in US media on Thursday.

The S-500 missile, which Russia said will be able to down F-35 fighter jets — the most advanced in America's (and Israel's) fleets, as well as ballistic missiles — was able to hit a target 480 kilometers (299 miles) away CNBC reported, citing "sources with direct knowledge of US intelligence concerning the weapons program."

Israel said this week its F-35 fighter jet conducted airstrikes on at least two occasions, reportedly in Syria, which Air Force commander Maj. Gen. Amikam Norkin said made Israel the first country in the world to use the American-made stealth aircraft operationally.

Iran displays its arsenal of missiles. (photo credit: Courtesy)

 

Iran might have been hiding an Intercontinental Ballistic Missile testing site in plain view, until a group of California-based experts figured it out while watching public Iranian TV and obtained new photos of the area.

The team from the Middlebury Institute of International Studies at Monterey announced their findings late Wednesday in The New York Times. ICBMs could threaten Europe and the US and their findings could have a major impact on the ongoing Iran nuclear issue debate.

The Jerusalem Post communicated directly with members of the team and learned there is strong evidence that tests are now being carried out at the site near Shahrud in northeast Iran which could lead to Iran developing the ability to fire nuclear ICBMs globally. Previously, it was thought the site was either defunct or being used to test medium-range missiles.

Russian President Vladimir Putin (R) and his French counterpart Emmanuel Macron attend a signing ceremony after the talks in St. Petersburg, Russia May 24, 2018. (photo credit: GRIGORY DUKOR / REUTERS)

 President Vladimir Putin said on Thursday that Russia appreciated efforts by Europe to save the Iran nuclear deal despite the withdrawal of the United States and warned of "lamentable consequences" if it was not preserved.

Putin made the comment in a news conference with French President Emmanuel Macron, who has proposed broadening talks with Tehran to cover Iran's ballistics program and its role in the Middle East.

The al-Qusayr military air base in western Syria. (Google Earth)

A military air base in western Syria was hit in an airstrikes Thursday night, sparking large explosions, which were heard throughout the area, state media reported.

The targets of the strike were munitions depots belonging to the Iran-backed Hezbollah terrorist group, located on an air base south of the city of Homs, according to the Britain-based Syrian Observatory for Human Rights monitoring group, which also said the strikes were most likely carried out by Israel.

"Six missiles were fired at the Daba'a military airport and surrounding area in the western sector of Homs province, targeting Lebanese Hezbollah weapons warehouses," Rami Abd el-Rahman, director of the Observatory, told AFP.

Ayatollah Ali Khamenei delivers a speech during Labor Day at a workers' meeting, April 30, 2018. (AFP Photo/Iranian Supreme Leader's Website /HO)

Iranian Supreme Leader Ayatollah Ali Khamenei on Wednesday set conditions for Europe for Tehran to remain in the 2015 nuclear accord, following the US withdrawal from the deal earlier this month.

Khamenei, addressing government officials on the occasion of the Muslim holy month of Ramadan, said European powers must vow not to seek new limitations on Iran's ballistic missile program or its activities in the Middle East, as demanded by the Trump administration.

They must also "fully guarantee Iran's oil sales," he said, adding that if the US "damages" oil sales through renewed economic sanctions, "Europeans should make up for that and buy Iranian oil.

People protest in Tehran, Iran December 30, 2017 in this still image from a video obtained by REUTERS. (photo credit: REUTERS)

Protesters in the southern Iranian city of Kazerun represent wider percolating unrest that has continued in Iran since the large protests in December and January.

Several protesters were reportedly killed on May 16 when police used deadly force to disperse them.

Video posted online on Tuesday showed hundreds of people chanting that they would "avenge" the dead during renewed protests.

The seeds of this week's protests lie in the mass protests that broke out in Mashhad last December.
 

Prime Minister Benjamin Netanyahu walks with Commander of the Israel Air Force's Tel Nof Base Brigadier General Peleg Niego on May 23, 2018. (Kobi Gideon/GPO)

Prime Minister Benjamin Netanyahu says the Israeli Air Force plays a "crucial role" in the government's policy to prevent Iranian entrenchment in Syrian and acquisition of nuclear weapons.

"We will not let Iran establish military bases in Syria, and we will not let Iran develop nuclear weapons. The Israeli Air Force plays a crucial role in implementing this policy and has done so consistently and effectively for the past several years," Netanyahu says, speaking at the International Air Force Commanders Conference.

"Israel deeply appreciates the strong leadership of President Trump and Secretary Pompeo's 12-point plan to block Iran's aggression and I can tell you with confidence that the appreciation that I just expressed is broadly shared by many others in the Middle East. This is not just an Israeli position," the prime minister adds.

This picture released by the official website of the Iranian Defense Ministry on Saturday, July 22, 2017, shows Sayyad-3 air defense missiles during inauguration of its production line at an undisclosed location, Iran, according to official information released. (Iranian Defense Ministry via AP)

The Pentagon plans to take "new measures" to counter Iran's influence in the Middle East, a Pentagon spokesman said on Monday after US Secretary of State Mike Pompeo announced a new US strategy with regard to Tehran.

"We are going to take all necessary steps to confront and address Iran's malign influence in the region," Department of Defense spokesman Rob Manning said at a Pentagon press conference. "We are assessing if we are going to double down on current actions or implement new actions."

He insisted that the entire government was working together on the issue. "We are part of a whole-of-government approach to addressing Iran," he said.
---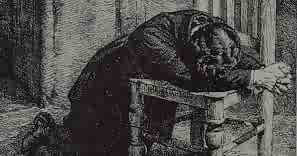 "The men who have done the most for God in this world have been early on their knees. He who fritters away the early morning, its opportunity and freshness, in other pursuits than seeking God will make poor headway seeking Him the rest of the day. If God is not first in our thoughts and efforts in the morning, He will be in the last place the remainder of the day." 
― E.M. Bounds