Top News

Jan Markell interviews Bill Koenig about  "Revealed – Obama's Legacy" in program 1 and other news in program 2. 

Two 60-minute programs: 

For program 1: click here 

For program 2: click here

     To order "Revealed – Obama's Legacy" click here

Former Israeli Prime Minister Shimon Peres dies at 93. (photo: Jerusalem Post, Marc Israel Sellem)

Shimon Peres, former president, former prime minister, former defense minister, former foreign minister, former minister of eight other ministries, the last surviving member of Israel's founding fathers, and winner of the 1994 Nobel Peace Prize died Tuesday after suffering a stroke two weeks ago. He was 93.

Doctors said Peres suffered severe organ failure Tuesday, as well as irreversible brain damage caused by the massive hemorrhagic stroke he sustained on September 13.

The longest serving of all of Israel's public servants, Peres was a person about whom it could rightly be said: The history of the State of Israel is the history of Shimon Peres.

Clinton and Peres meet in Jerusalem on July 16, 2012. (photo: AP)

Israeli authorities were gearing up for the funeral of its ninth president, Shimon Peres, who died early Wednesday morning at the age of 93.

US President Barack Obama would attend the Friday event, the Foreign Ministry said, along with Secretary of State John Kerry. Presidential nominee Hillary Clinton will also take a break from campaigning to attend the funeral with her husband, former president Bill Clinton.

In addition, the UK's Prince Charles, German Chancellor Angela Merkel, French President Francois Hollande, Canadian Prime Minister Justin Trudeau, Australian Prime Minister Malcolm Turnbull and President of Mexico Enrique Peña Nieto confirmed their attendance.

Peres receives the Presidential Medal of Freedom in 2012. (photo: AFP)

Dozens of statements of condolences were issued Wednesday following the death of Israel's ninth President and former Prime Minister Shimon Peres, who passed away overnight Tuesday after a two-battle having suffered a stroke.

US President Barack Obama released a statement in which he praised Peres for his visions of peace, decribed him as the very essene of Israel and referred to him as a friend. 

Netanyahu and then-president Peres welcome home gold medalist in tennis Noam Gershoni after the 2012 London Summer Paralympics. (photo: GPO/Jerusalem Post, Amos Ben-Gershom)

Prime Minister Benjamin Netanyahu and his wife expressed their condolences early Wednesday morning at the passing of Israel's ninth president and internationally cherished diplomat emeritus Shimon Peres.

Few are the people in Israel's history who have done as much for the state and the Jewish people as Shimon Peres, Netanyahu said in a statement released just before a special cabinet meeting he is convening to honor the former president.

"Like all the citizens of Israel, the whole Jewish people, and many in the world, I bow my head in memory of our beloved Shimon Peres," he said in a statement.

Trump and Netanyahu meeting on Sunday. (photo: Times of Israel)

Donald Trump would fight "eternally" to keep Jews in Judea and Samaria if he makes it to the White House, according to one of the Republican contender's top advisors.

"The Republican platform on Israel is the strongest that either party has ever developed in the history of this country," Trump's aid on Israeli affairs David Friedman.

During a closed door meeting with Israelis two weeks ago, Friedman spoke of the unprecedented support that Trump intends to provide to the Jewish state should he be elected president of the United States in November. Evidence of that support, he said, can be seen in the significant changes made to the Republican party's platform this year.

(photos: Jerusalem Post)

Donald Trump said he will release his tax returns ... on one condition.

"I will release my tax returns — against my lawyer's wishes — when [Hillary Clinton] releases her 33,000 emails that have been deleted," he said, prompting cheers from some members of the crowd.

Clinton responded by suggesting Trump might be reluctant to disclose his tax returns because they may reveal that he is not as rich or charitable as he says he is.

But the candidates' leads are narrow enough -- 5 percent or less -- in 12 states to classify them as swing states, meaning 156 electoral votes could be up for grabs.

Trump, Netanyahu, and Clinton (photos: Reuters)

Prime Minister Benjamin Netanyahu spoke with Army Radio Monday morning, following his meetings with presidential candidates Donald Trump and Hillary Clinton. 

The prime minster spoke of his meetings with the presidential candidates as well as recent comments made by former prime minster Ehud Barak. 

Netanahu stated the he will not intervene in American politics and that both candidates are "well versed in Israeli affairs."

Prime Minister Benjamin Netanyahu and Democratic nominee Hillary Clinton. (photo: Kobi Gideon, GPO)

Israeli Prime Minister Benjamin Netanyahu met with Democratic presidential nominee Hillary Rodham Clinton in New York for just under an hour on Sunday night.

Clinton told Netanyahu that a "strong and vibrant Israel is vital to the US," according to one of her aides, "because we share overarching strategic interests and the common values of democracy, equality, tolerance, and pluralism." 

The former secretary of state gave her backing to the recently signed $38b. military aid package, and pledged to take the bilateral relationship "to the next level," as her Republican rival Donald Trump also did earlier in the day during his sit-down with the prime minister.

Donald Trump and Benjamin Netanyahu meet at the Trump tower. (photo credit:KOBI GIDON / GPO)

Republican presidential nominee Donald Trump hosted Prime Minister Benjamin Netanyahu privately in his gilded Trump Tower apartment for nearly an hour and a half on Sunday morning.

Under a Trump presidency, the United States will "finally accept the longstanding congressional mandate to recognize Jerusalem as the undivided capital of the State of Israel," his campaign said in a description of the meeting, which was closed to the press.

The two figures also discussed "at length Israel's successful experience with a security fence," which Trump has cited as a model for his proposed US border wall with Mexico, the campaign said, as well as "the nuclear deal with Iran, the battle against ISIS and many other regional security concerns."
---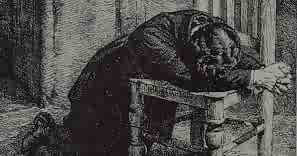 "The men who have done the most for God in this world have been early on their knees. He who fritters away the early morning, its opportunity and freshness, in other pursuits than seeking God will make poor headway seeking Him the rest of the day. If God is not first in our thoughts and efforts in the morning, He will be in the last place the remainder of the day." 
― E.M. Bounds