Top News

IAF attacks Syrian and Iranian targets in Syria, November 20, 2019 (photo credit: YEDIOT M'HASHETACH (TELEGRAM))

Israel warned Iran from carrying out further attacks against the Jewish State after Israeli Air Force fighter jets carried out a wave of retaliatory air strikes against dozens of military targets belonging to the Iranian Quds Force (IRGC) and the Syrian army on Tuesday night in Syria. 

Israeli Defense Minister Naftali Bennett said following the strikes that "the rules have changed: Anyone who shoots at the State of Israel during the day will not sleep at night.

Like last week and now this week.  Our message to Iran's leaders is simple: You are no longer immune. Wherever you stretch your tentacles-we will hack them off. The IDF will continue to protect Israelcitizens"

According to a senior official in Israel's Defense Establishment, the "head of the Iranian octopus" sits in Tehran but continues to attempt to surround Israel with proxy groups-Hezbollah in Lebanon, Iranian militias in Syria, Islamic Jihad and to some extent Hamas. 

"We have not yet threatened the head of the octopus - Tehran. But it is possible to start approaching the head of the Iranian octopus," he warned.

Iran's proxies, including Hezbollah, are empowered throughout the Middle East (photo credit: REUTERS)

WASHINGTON - A majority of the House of Representatives lawmakers – over 240 from both parties – sent a letter to the United Nations N Secretary-General on Monday urging him to enforce Security Council resolution 1701.

Four Congressmen from both parties spearheaded the letter: Rep. Elaine Luria, Rep. Lee Zeldin, Rep. Haley Stevens and Rep. Michael Waltz.

The American Israel Public Affairs Committee (AIPAC) thanked the four publicly on a tweet for "pressing [António Guterres] to address the threat to Israel from the terrorist organization Hezbollah in Lebanon."

The letter calls on Guterres to lead an international effort to limit Hezbollah's capabilities, "and to avoid the devastating but avoidable outcome of which you have previously warned.

Benjamin Netanyahu and Mike Pompeo meet at the UN Security Council, September 26, 2018 (photo credit: GPO PHOTO DEPARTMENT)

Prime Minister Benjamin Netanyahu gave his approval on Tuesday to advance a bill that would have Israel apply sovereignty to the Jordan Valley after the US State Department reversed its stance of viewing Israeli settlements in the West Bank as illegal.

Netanyahu called US Secretary of State Mike Pompeo's decision "historic" during a visit to the Gush Etzion region of the West Bank, the day after the announcement, as the UN and others condemned it.

Likud MK Sharren Haskel proposed the annexation bill weeks ago, but decided to fast-track it in light of the change in US policy.

"The bill has the prime minister's full backing," Haskel said.

Full text of US Secretary of State Mike Pompeo's announcement at the State Department regarding Washington's shift in policy toward Israeli settlements, which declared them not "inconsistent with international law," November 18, 2019. 

U.S. Secretary of State Pompeo listens during a news conference in Reykjavik (photo credit: ASGEIR ASGEIRSSON/REUTERS)

In a historic reversal of US policy, the Trump administration announced on Monday that it does not view Israeli settlements in the West Bank as illegal. The policy change was announced by Secretary of State Mike Pompeo in Washington."

After carefully studying all sides of the legal debate, this administration agrees with President Reagan," Pompeo said in reference to Ronald Reagan's position that settlements were not inherently illegal. "The establishment of Israeli civilian settlements in the West Bank is not per se inconsistent with international law," Pompeo said.

Pompeo's remarks, The Jerusalem Post has learned, came after a year-long review conducted by the State Department's legal office. The team met with international law experts as well as officials from different governments to hear their opinions.

Pompeo said that the review was prompted by the Obama administration's decision to enable the passing of United Nations Security Council Resolution 2334 in December 2016, according to which settlement activity constitutes a "flagrant violation" of international law and has "no legal validity".

Iranian Supreme Leader Ayatollah Ali Khamenei, May 14, 2019 (photo credit: KHAMENEI.IR)

DUBAI - Iran's Ayatollah Ali Khamenei on Sunday backed the gasoline price rises that have caused nationwide protests, which he blamed on the Islamic Republic's opponents and foreign foes.

"Some people are no doubt worried by this decision ... but sabotage and arson is done by hooligans not our people," the Iranian Supreme Leader said in a live speech on state TV.

Riot police and security forces clashed with demonstrators in Tehran and dozens of other cities on Saturday, Iranian news agencies and social media said, a day after the government increased the price of gasoline.

"The counter-revolution and Iran's enemies have always supported sabotage and breaches of security and continue to do so," Khamenei said. "Unfortunately some problems were caused, a number of people lost their lives and some centers were destroyed."

A ROCKET fired from Gaza by the Palestinian Islamic Jihad heads toward Israel this week (photo credit: MOHAMMED SALEM/REUTERS)

Iran is behind the latest round of Israeli-Gaza violence, US Secretary of State Mike Pompeo tweeted on Saturday, as the fragile ceasefire understanding held for its third day in spite of sporadic rocket fire.

"Iran uses its terrorist proxy Palestinian Islamic Jihad to strike our great ally Israel. Iran does not want peace in the region. It does not want the Palestinian people to prosper. It wants more conflict. Until we address Iran's threats, the cycle of violence will continue," Pompeo tweeted.

It's actions proves that international pressure is needed to curb Tehran's  aggression, he said.

"The way forward is clear: continued pressure until Iran negotiates a comprehensive agreement that includes halting its support to terror groups like PIJ. Nations around the world can no longer claim to want peace in the region yet allow Iran's threats to go unchallenged," Pompeo wrote.

Prime Minister Benjamin Netanyahu speaks at a Likud party rally in Tel Aviv on November 17, 2019. (Tomer Neuberg/Flash90)

Prime Minister Benjamin Netanyahu on Sunday accused the lawmakers of the Joint List of seeking to "destroy the country" as he stepped up his verbal assault on the majority-Arab party, which the Blue and White party would have to rely on if it were to form a minority government in the three days it has left to cobble together a coalition.

"At the same time that our soldiers were putting their lives in danger, [the Blue and White leadership] held negotiations with the very members of Knesset who support the terror organizations and who want to destroy the country," Netanyahu told hundreds of supporters at a Likud rally, without providing proof for his accusation.

While some Joint List MKs spoke out against Israel's targeted killing of the Palestinian Islamic Jihad terror group's senior commander Baha Abu al-Ata as well as the IDF's airstrikes in Gaza, none of them expressed support for Islamic Jihad or its targeting of Israeli civilians.

Attorney General Bill Barr accused congressional Democrats Friday of "using every tool" to "sabotage" the Trump administration by setting a "dangerous" precedent in implying that the government is illegitimate.

During a speech at the Federalist Society's dinner in Washington, Barr took aim at the "resistance," accusing liberal lawmakers of attacking the very foundations of the Constitution.

"I deeply admire the American presidency as a political and constitutional institution," he began. "Unfortunately over the past several decades, we have seen a steady encroachment on executive authority by the other branches of the government."

Barr said the "avalanche of subpoenas" and constant attempt to derail appointments by the Trump administration have only served to "incapacitate" the executive branch.

"Immediately after President Trump won the election, opponents inaugurated what they called the 'resistance' and they rallied around an explicit strategy of using every tool and maneuver to sabotage the functioning of the executive branch and his administration."

"The cost of this constant harassment is real," he continued.

Two new F-35 fighter jets land at the Nevatim Air Base in southern Israel from the United States on July 14, 2019. (Israel Defense Forces)

A senior Israeli official on Friday denied Islamic Jihad's claims that the Jewish state had agreed to stop targeted killings in exchange for a ceasefire in the Gaza Strip.

The official told Hebrew media outlets: "Contrary to the claims by Islamic Jihad, Israel did not agree to the demand to stop targeted killings."

Islamic Jihad has asserted the truce was based on three conditions — an end to targeted killings, a halt in Israeli shootings of protesters at weekly demonstrations along the Israeli frontier and easing a 12-year Israeli blockade.

In this picture released by the official website of the office of the Iranian supreme leader, Supreme Leader Ayatollah Ali Khamenei attends a meeting with thousands of students in Tehran, Iran, November 3, 2019. (Office of the Iranian Supreme Leader via AP)

When Iran speaks of wiping Israel off the map, it doesn't mean the mass slaughter of the country's Jews but rather eliminating the Jewish state's "imposed regime," Supreme Leader Ayatollah Ali Khamenei said Friday.

"The disappearance of Israel does not mean the disappearance of the Jewish people, because we have nothing against [Jews]," Khamenei said, speaking alongside senior Iranian officials at the so-called 33rd International Islamic Unity Conference.

"Wiping out Israel means that the Palestinian people, including Muslims, Christians and Jews, should be able to determine their fate and get rid of thugs such as [Prime Minister Benjamin] Netanyahu," Khamenei continued, according to Iranian media.

Illustrative: Iron Dome anti-missile system fires interception missiles as rockets are launched from Gaza towards Israel. (photo: Reuters, Amir Cohen)

A red alert alarm was sounded overnight between Monday and Tuesday in the northern Golan Heights.

Residents of the area reported that they heard explosions and the IDF spokesperson's unit said that they were investigating.

Syrian media reported that explosions were heard in the international airport of Damascus, and the Russian news agency Sputnik claimed that Israel's Iron Dome anti-air defense system was activated. Later, the IDF confirmed that the protection system had in fact stopped four missiles from landing in Israel.
---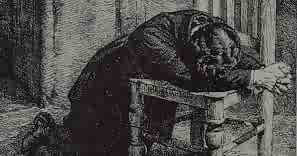 "The men who have done the most for God in this world have been early on their knees. He who fritters away the early morning, its opportunity and freshness, in other pursuits than seeking God will make poor headway seeking Him the rest of the day. If God is not first in our thoughts and efforts in the morning, He will be in the last place the remainder of the day." 
― E.M. Bounds