Top News

Prime Minister Benjamin Netanyahu speaks to reporters at Ben Gurion Airport before boarding a flight to Washington, Janaury 26, 2019. (Screen capture: Twitter)

Prime Minister Benjamin Netanyahu on Sunday vowed to "make history" as he headed to Washington for two meetings with US President Donald Trump during which the White House is expected to unveil its much-anticipated plan for Israeli-Palestinian peace.

"Over the last three years, I spoke countless times with President Trump — a huge friend of Israel — and his team about these vital security needs, about our security, about our justice," Netanyahu declared. "I will meet with President Trump tomorrow, and on Tuesday, together with him, we will make history."

As he boarded his Boeing 777 en route to to the American capital, Netanyahu contrasted his antagonistic stance toward the last US president, Barack Obama, with his strong alliance with the current inhabitant of the Oval Office.

US Ambassador to the UN Kelly Craft with Israeli Ambassador Danny Danon | Israel Hayom Archives:

US Ambassador to the United Nations Kelly Craft was supposed to arrive in Israel later this week, accompanied by Israeli Ambassador Danny Danon. The two will remain in New York to handle the expected fallout from the Trump administration's planned unveiling of its Middle East peace plan.

Jordan's King Abdullah II (R) is greeted by US President Donald Trump at the White House on June 25, 2018. (AFP Photo/Brendan Smialowski)

Jordan's King Abdullah II on Sunday reiterated his opposition to the Trump peace plan, which the Hashemite Kingdom fears could end the idea of a two-state solution and plunge Jordan into chaos.

"Our position regarding the plan is very clear: we are opposed to it," Abdullah said during a conference in the southern Jordanian city of Aqaba.

Jordan, along with Egypt, is one of only two Arab nations to have a peace treaty with Israel. But relations between the neighbors have become increasingly tense, particularly with Israeli Prime Minister Benjamin Netanyahu repeatedly vowing to annex the Jordan Valley.

The security fence running through the hills near Jerusalem. (Yossi Zamir/Flash90)

The Trump administration's peace plan would curb Israeli settlement growth, initially hand Israelis and Palestinians about one-third of the West Bank each, recognize a Palestinian state in the Palestinian-held areas, and set in place a four-year "preparation period" during which Palestinians would — so Washington hopes — come around to the plan and possibly negotiate control of the remainder of the territory.

At least, that is what several Hebrew-language media outlets were reporting on Sunday, just a day or two before US President Donald Trump is expected to unveil the long-awaited plan to Prime Minister Benjamin Netanyahu and his rival MK Benny Gantz, who are in Washington this week.

The Israeli outlets offered no source for the information, but the fact that it was handed to several Hebrew-language outlets and no American ones suggested the source may have been Israeli.

Prime Minister Benjamin Netanyahu speaks during the Kohelet Forum Conference at the Begin Heritage Center, in Jerusalem, on January 8, 2020. (Olivier Fitoussi/Flash90)

Prime Minister Benjamin Netanyahu said on Saturday that the Trump administration's much-awaited peace plan was a "historic moment" and an opportunity that should not be missed.

"An opportunity such as this comes once in history and cannot be missed," Netanyahu said in a short video released Saturday evening. "Today, we have in the White House the greatest friend that Israel has ever had; therefore, we have the greatest opportunity that we have ever had."

"For three years, I have been talking to President [Donald] Trump and his team about our most vital security needs which must be included in any political settlement. I have found a listening ear in the White House for these needs," he said.

Blue and White chairman Benny Gantz addressing press in Ramat Gan, on January 25, 2020. (Elad Malka/Blue and White)

Blue and White party leader Benny Gantz on Saturday said he had accepted a personal invitation from US President Donald Trump to meet with him privately in Washington on Monday on the administration's long-awaited Middle East peace plan.

Gantz had been invited to Washington alongside Prime Minister Benjamin Netanyahu to discuss the peace plan, dubbed the "deal of the century," which Trump has said he will likely release in the next few days. The two rival Israeli leaders were to have met Trump on Tuesday.

But Gantz — concerned he would be a minor player in such a meeting, but not wanting to say no to the president — said Saturday that he would instead meet with Trump separately on Monday "as the leader of the largest party in Israel." Gantz is Netanyahu's main political rival. Elections last April and September ended in deadlock between the rival blocs they head; further elections are to be held on March 2.

President Donald Trump speaks at the "March for Life" rally, Friday, Jan. 24, 2020, on the National Mall in Washington. (AP Photo/Patrick Semansky)

President Trump on Friday became the first sitting president to address the annual March for Life rally in Washington, appealing to the anti-abortion movement with a call to protect the sanctity of life while accusing Democrats of becoming more "radical" on the issue.

The president, who for years was pro-choice, has since embraced a pro-life position and made clear on Friday that he plans to continue that agenda as he seeks reelection. Underscoring Trump's stance, his administration hours earlier moved to challenge California over a rule that mandates insurance plans cover elective abortion.

"It is my profound honor to be the first president in history to attend the March for Life," Trump told the crowd in Washington. "Unborn children have never had a stronger defender in the White House. ... Every life brings love into this world. Every child brings joy to a family. Every person is worth protecting."

Israeli Prime Minister Benjamin Netanyahu (C-L) and Israeli President Reuven Rivlin (C-R) with world leaders pose for a family photo during the Fifth World Holocaust Forum at the Yad Vashem Holocaust memorial museum in Jerusalem, January 23, 2020 (photo credit: ABIR SULTAN/POOL/VIA REUTERS)

The "shehecheyanu" blessing is a simple, ancient prayer of thanksgiving that thousands of Jews say each day in Jerusalem, as well as around the world: "Blessed are You, Lord, our God, King of the Universe, who has granted us life, sustained us, and enabled us to reach this occasion.

"There is nothing unusual about this prayer. It is recited by some when they give birth, others when they buy a new house, and still others when they eat the first fruits of the season. But it was definitely unusual hearing it recited in Jerusalem on Thursday – in Hebrew – by German President Walter-Frank Steinmeier. Unusual, and remarkable.

Blue and White chair Benny Gantz (R) meets with US Vice President Mike Pence in Jerusalem on January 23, 2020. (Courtesy)

Prime Minister Benjamin Netanyahu and Blue and White chair Benny Gantz will go to the White House next week for an update on US President Donald Trump's Israeli-Palestinian peace plan, US Vice President Mike Pence said Thursday evening during a meeting with Netanyahu in Jerusalem.

The political rivals will fly to Washington on Tuesday, the White House confirmed, the same day as a Knesset plenum vote to establish the committee that will weigh Netanyahu's request for parliamentary immunity from graft charges.

"We just completed a conversation about plans for next week. President Trump asked me to extend an invitation to Prime Minister Netanyahu to come to the White House next week for talks" on regional issues, including peace, Pence said alongside the prime minister Thursday night.

"At the prime minister's suggestion, I also extended an invitation to Benny Gantz," he added, noting that the Blue and White leader had accepted the invitation.

In this handout photo provided by the Israel Government Press Office (GPO), Israel's Prime Minister Benjamin Netanyahu meets with Jared Kushner on June, 21, 2017 in Jerusalem, Israel. (Amos Ben Gershom/GPO via Getty Images)

WASHINGTON - The decision of Jared Kushner to cancel the peace team's visit to Israel, citing weather conditions and delayed flight, left experts in Washington and Jerusalem confused. It is not the first time that the team is shifting gear and speeding up towards a release of the plan, just to hold back a few days later.

Similarly, it was exactly 40 days before Israel's September election, when the senior advisor was on his way to a dramatic visit in the region, including six countries in one week – and the entire political system was on its edge. Yedioth Ahronot, reported then that Kushner would invite Arab leaders to a summit in Camp David, at which US President Donald Trump will lay out his vision for peace in general terms. In the end, the summit did not take place.

In recent weeks, the team has begun once again to consider a release of "the ultimate deal" even before the elections. They waited almost a year, since Israel entered the endless election cycle, to release a document that had been finalized long ago – and no one can rule out a possible fourth round of elections. Besides that, the 2020 presidential campaign is already underway. If they were to wait now, it is likely that the plan will not be public at least until the presidential elections, and maybe indefinitely. 

France's President Emmanuel Macron, left, meets his Iranian counterpart Hassan Rouhani in New York, September 19, 2017. (AFP Photo/ Ludovic Marin)

French President Emmanuel Macron on Wednesday vowed to be tough with Iran on its nuclear program, as the Islamic Republic's president warned that it would hold Europe responsible if the 2015 atomic deal collapses.

In a meeting with Prime Minister Benjamin Netanyahu in Jerusalem, the Israeli leader called on Macron to increase pressure on Iran, including the imposition of sanctions following the Islamic Republic's recent steps back from the pact and its ongoing conventional aggression.

According to Hebrew-language media, Macron responded by saying: "Iran will not have a nuclear bomb. We will not be flexible on the matter."

 

U.S. forces patrol Syrian oil fields, in eastern Syria. (AP Photo/Baderkhan Ahmad, File)

U.S. troops last weekend reportedly found themselves in a standoff with Russian forces trying to gain access to key oil fields in northeastern Syria.

The Saturday standoff — first reported by Turkish media outlets, citing unnamed local officials in the Turkey-Syria border region — seems to have ended without any shots being fired or any real risk of violence between the two sides. American military personnel reportedly stopped a Russian convoy near the town of Rmelan, and the Russian forces then apparently turned back and returned to their home base.

Still, the near-clash serves as a reminder of the high stakes in Syria, where the U.S. military's mission involves guarding oil fields and preventing them from falling into the hands of the Islamic State, Russian forces and other actors.

Jared Kushner and Benjamin Netanyahu (photo credit: US EMBASSY)

WASHINGTON – The United States's peace team – Jared Kushner, senior adviser to the president; Avi Berkowitz, special representative for international negotiation; and Brian Hook, special representative for Iran — is holding a series of meetings with Middle East officials and other relevant leaders to discuss a possible rollout of the US administration peace plan. The three are currently attending the World Economic Forum in Davos, where they are expected to stay until Wednesday, before traveling to Israel to meet with Prime Minister Benjamin Netanyahu and Blue and White leader Benny Gantz.

Earlier this week, Berkowitz also met with Middle East officials in London to discuss the plan, The Jerusalem Post had learned. The sensitive talks are taking place amid growing speculations that the administration could introduce the deal in the upcoming days. While no decision has been made, it is likely that US President Donald Trump will decide whether to release the plan in the coming days in order to avoid making the announcement too close to Israel's elections in March.

Gantz, who previously opposed releasing the plan before the elections, flipped his position on Tuesday, saying that he would welcome such a move.Asked about the possibility that the plan would soon be published, Gantz said,

"I hope that [US] President [Donald] Trump will bring this forward and publish the plan," adding that "several weeks have gone past. In the Middle East, a lot of dramatic things are happening, and I expect the plan will be published."

Iran's President Hassan Rouhani addresses the 74th session of the United Nations General Assembly at U.N. headquarters in New York City, New York, U.S., September 25, 2019 (photo credit: REUTERS/LUCAS JACKSON)

Despite threats from the EU-3 to trigger snap back UN sanctions on Iran if it does not return to compliance with the 2015 nuclear deal, the Islamic Republic will likely reject a new "Trump deal" for the time being, a former Mossad official said on Tuesday.

Former top Mossad analyst and current INSS fellow Sima Shine wrote a position paper stating, "even if Iran chooses to take some relative steps to moderate in the coming months, it is unlikely that it will give a positive answer to the European partners to the deal."

Shine said the chances of rehabilitating the nuclear deal or of a new negotiation toward a modified "Trump deal" were "medium to low."

An IAF F-35 plane at the bi-annual Blue Flag drill a massive exercise with pilots from the United States, Greece, Germany and Italy (photo credit: MARC ISRAEL SELLEM/THE JERUSALEM POST)

An Israeli Air Force F-35 stealth jet revealed itself on international civil aircraft tracking radars while flying over the Shimon Peres Nuclear Research Center in the Negev, Ynet reported Monday evening.

According to the source, the aircraft revealed itself at an altitude of 31,000 feet over the nuclear facility when the pilot turned on a non-encrypted transponder, making Israel's newest fighter jet visible in civil flight radars.

Military aircraft use "Squawk" codes to communicate information when conducting military operations, with the three main codes being 7500, meaning hijacking; 7600 meaning transmission error; and 7700, meaning emergency. The exposed aircraft reportedly transmitted code Squawk 7600, meaning transmission error.

Preparations under way at the President's Residence in Jerusalem on January 20, 2020, for a state dinner for world leaders attending the World Holocaust Forum events marking the 75th anniversary of the liberation of Auschwitz. (Courtesy: Alon Fargo)

Israel has warned Hamas that it will respond forcefully to any attempt to disrupt this week's summit of world leaders in Jerusalem, and will not hesitate to strike the terror group in the Gaza Strip in response to such provocations, regardless of the intensified international focus, according to a report Monday.

Israeli officials, Channel 13 reported, believe Hamas is behind the spate of balloon-borne bombs and incendiary devices launched into Israel in recent days, as the group seeks to signal it is unhappy with the slow progress of negotiations for a long-term ceasefire.

Officials have assessed that the group could move to undermine the Fifth World Holocaust Forum, to be held in Jerusalem on Wednesday and Thursday — either by increasing balloon attacks at Israeli communities or by allowing other smaller groups to fire rockets into Israel, the report said.

Prime Minister Benjamin Netanyahu and Shin Bet Director Nadav Argaman at an awards ceremony for the top performers in the country's intelligence agencies, January 20, 2020 (photo credit: AMOS BEN-GERSHOM/GPO)

Shin Bet Director Nadav Argaman said on Monday that his agency thwarted 560 significant violent attacks this past year, more than 300 of them shooting attacks.

Argaman was speaking at a ceremony to give prizes to top performers in the country's intelligence agencies.

He gave credit to the entire Shin Bet and other agencies for their efforts in nabbing terrorist before they could kill Israeli civilians. 

Iranian Foreign Minister Mohammad Javad Zarif during a press conference in Tehran, Iran, June 10, 2019. (Ebrahim Noroozi/AP)

Iran threatened Monday to withdraw from the 1970 Treaty on the Non-Proliferation of Nuclear Weapons (NPT) if a dispute over its atomic program goes before the UN Security Council.

Britain, France and Germany launched a process last week charging Iran with failing to observe the terms of a 2015 nuclear deal, a move that could eventually see the Security Council reimpose international sanctions on the country.

Iran has accused the three EU member states of inaction over sanctions the United States reimposed on it after unilaterally withdrawing from the accord in 2018.

The European move "has no legal basis" and if they take further measures "Iran's withdrawal from the NPT will be considered," Foreign Minister Mohammad Javad Zarif was quoted as saying by the Iranian parliament's website.
---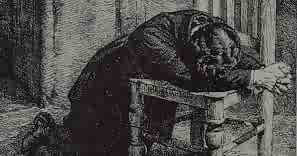 "The men who have done the most for God in this world have been early on their knees. He who fritters away the early morning, its opportunity and freshness, in other pursuits than seeking God will make poor headway seeking Him the rest of the day. If God is not first in our thoughts and efforts in the morning, He will be in the last place the remainder of the day." 
― E.M. Bounds